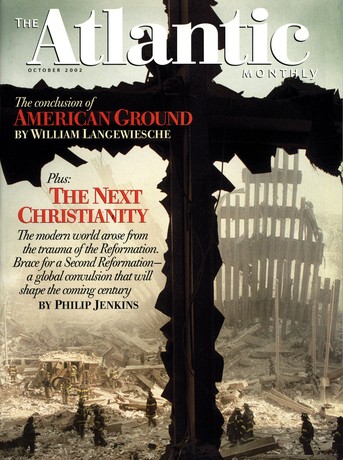 In This Issue
Philip Jenkins, "The Next Christianity"; Joseph Stiglitz, "The Roaring Nineties"; William Langewiesche, "American Ground: Unbuilding the World Trade Center" (part three, excerpts); P. J. O'Rourke, "Anything Goes"; Caitlin Flanagan on working mothers; Christopher Hitchens on Lord Byron; fiction by Liza Ward; and much more.
Articles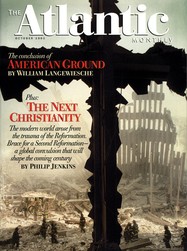 Get the digital edition of this issue.
Subscribers can access PDF versions of every issue in The Atlantic archive. When you subscribe, you'll not only enjoy all of The Atlantic's writing, past and present; you'll also be supporting a bright future for our journalism.