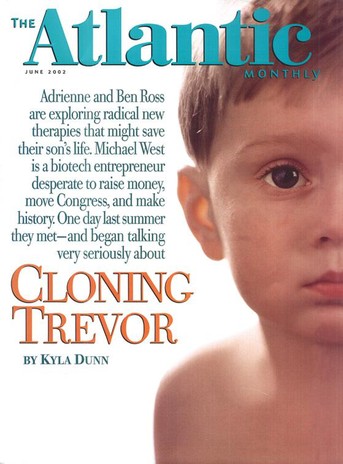 In This Issue
Kyla Dunn, "Cloning Trevor"; Robert A. Weinberg, "Of Clones and Clowns"; James Fallows, "Uncle Sam Buys an Airplane"; David Brooks, "The Culture of Martyrdom"; Simon Lazarus, "The Most Dangerous Branch"; Christopher Hitchens on Rudyard Kipling; fiction by Steven Barthelme; and much more.
Articles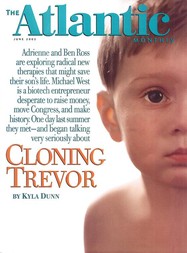 Get the digital edition of this issue.
Subscribers can access PDF versions of every issue in The Atlantic archive. When you subscribe, you'll not only enjoy all of The Atlantic's writing, past and present; you'll also be supporting a bright future for our journalism.