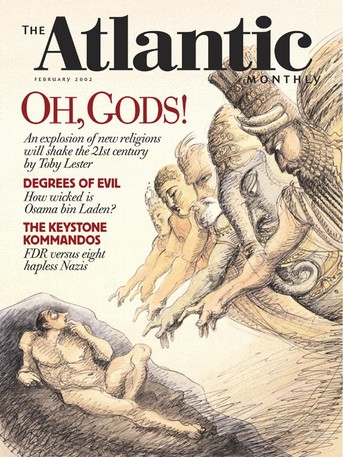 In This Issue
Toby Lester, "Oh, Gods!"; Gary Cohen, "The Keystone Kommandos"; Joshua Wolf Shenk, "Being Abe Lincoln"; Ron Rosenbaum, "Degrees of Evil"; Jeffrey Tayler, "The Next Threat to NATO"; Joseph Epstein, "Early Riser"; fiction by Beth Lordan; Geoffrey Wheatcroft on V. S. Naipaul; and much more.
Articles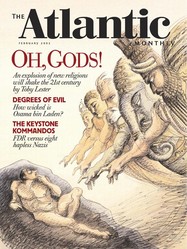 Get the digital edition of this issue.
Subscribers can access PDF versions of every issue in The Atlantic archive. When you subscribe, you'll not only enjoy all of The Atlantic's writing, past and present; you'll also be supporting a bright future for our journalism.