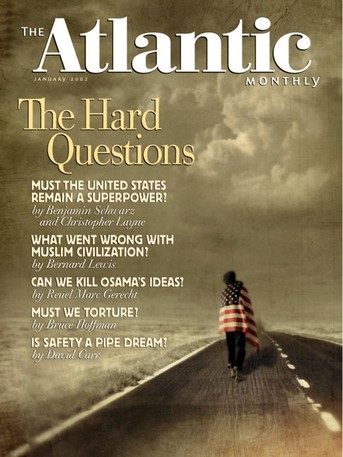 In This Issue
Benjamin Schwarz and Christopher Layne, "A New Grand Strategy"; Bernard Lewis, "What Went Wrong?"; Reuel Marc Gerecht, "The Gospel According to Osama bin Laden"; David Carr, "The Futility of 'Homeland Defense'"; Mary Gordon, "Women of God"; Andy Bellin, "Tells"; fiction by Robyn Joy Leff; Philip Hensher on Anton Chekhov; and much more.
Articles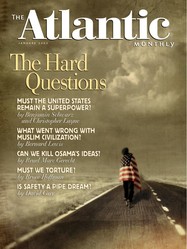 Get the digital edition of this issue.
Subscribers can access PDF versions of every issue in The Atlantic archive. When you subscribe, you'll not only enjoy all of The Atlantic's writing, past and present; you'll also be supporting a bright future for our journalism.