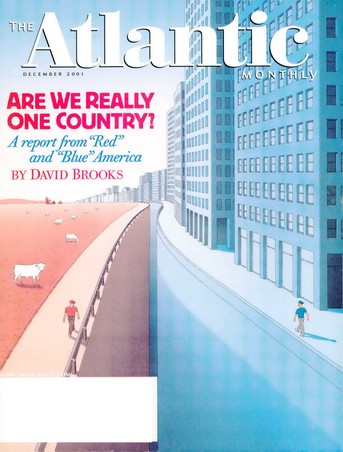 In This Issue
David Brooks, "One Nation, Slightly Divisible"; Robert D. Kaplan, "Looking the World in the Eye"; Penny Wolfson, "Moonrise"; William Langewiesche, "Storm Island"; Marshall Jon Fisher, "Pixels at an Exhibition"; fiction by Lesley Dormen; Mona Simpson on Alice Munro; and much more.
Articles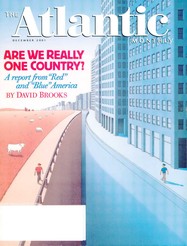 Get the digital edition of this issue.
Subscribers can access PDF versions of every issue in The Atlantic archive. When you subscribe, you'll not only enjoy all of The Atlantic's writing, past and present; you'll also be supporting a bright future for our journalism.