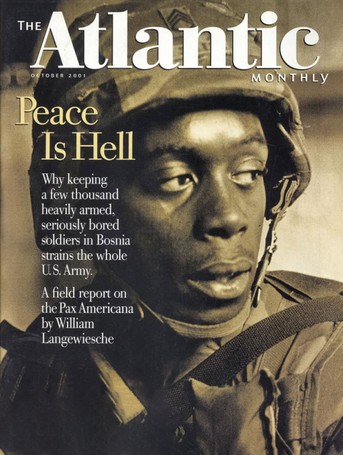 In This Issue
William Langewiesche, "Peace Is Hell"; Fred Kaplan, "JFK's First-Strike Plan"; Studs Terkel, "Will the Circle Be Unbroken?"; Eugen Weber, "France's Downfall"; fiction by Karen Shepard; Thomas Mallon on Edna St. Vincent Millay; and much more.
Articles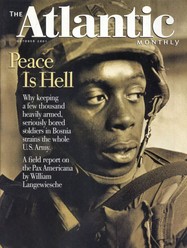 Get the digital edition of this issue.
Subscribers can access PDF versions of every issue in The Atlantic archive. When you subscribe, you'll not only enjoy all of The Atlantic's writing, past and present; you'll also be supporting a bright future for our journalism.