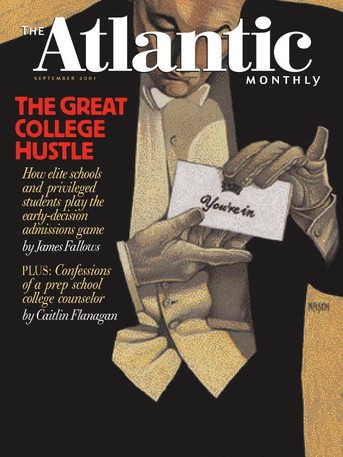 In This Issue
James Fallows, "The Early-Decision Racket"; Caitlin Flanagan, "Confessions of a Prep School College Counselor"; Samantha Power, "Bystanders to Genocide"; William Hamilton, "Suitably Attired"; fiction by Beth Lordan; Philip Hensher on Dawn Powell; and much more.
Articles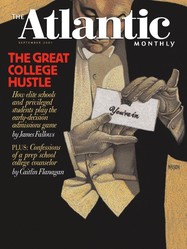 Get the digital edition of this issue.
Subscribers can access PDF versions of every issue in The Atlantic archive. When you subscribe, you'll not only enjoy all of The Atlantic's writing, past and present; you'll also be supporting a bright future for our journalism.