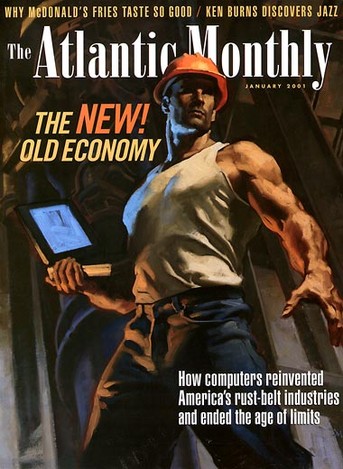 In This Issue
Jonathan Rauch, "The New Old Economy"; Sally Satel, "The Indoctrinologists Are Coming"; Charlotte Allen, "The Scholars and the Goddess"; and much more.
Articles
Historically speaking, the "ancient" rituals of the Goddess movement are almost certainly bunk

Searching for the unattainable amid the comforting chaos of a bargain basement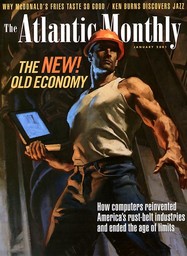 Get the digital edition of this issue.
Subscribers can access PDF versions of every issue in The Atlantic archive. When you subscribe, you'll not only enjoy all of The Atlantic's writing, past and present; you'll also be supporting a bright future for our journalism.