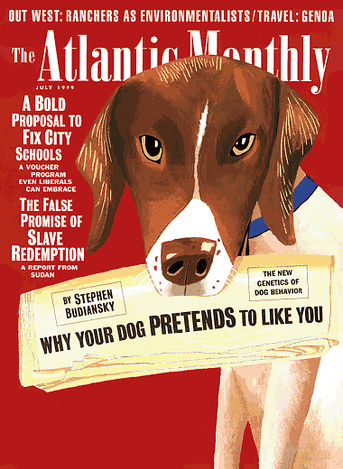 In This Issue
Stephen Budiansky, "Why Your Dog Pretends to Like You"; Matthew Miller, "A Bold Experiment to Fix City Schools"; Toby Lester, "The Money Artist"; Beth Lordan, "From Mutton Island"; and much more.
Articles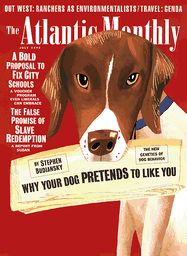 Get the digital edition of this issue.
Subscribers can access PDF versions of every issue in The Atlantic archive. When you subscribe, you'll not only enjoy all of The Atlantic's writing, past and present; you'll also be supporting a bright future for our journalism.