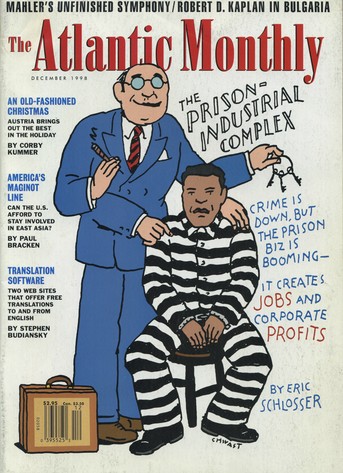 In This Issue
Eric Schlosser, "The Prison-Industrial Complex"; Paul Bracken, "America's Maginot Line"; Stephen Budiansky, "Lost in Translation"; Peter Ho Davies, "Today Is Sunday"; Corby Kummer, "An Old-fashioned Christmas"; and much more.
Articles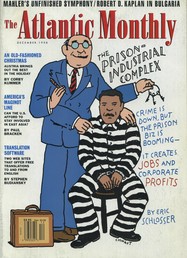 Get the digital edition of this issue.
Subscribers can access PDF versions of every issue in The Atlantic archive. When you subscribe, you'll not only enjoy all of The Atlantic's writing, past and present; you'll also be supporting a bright future for our journalism.