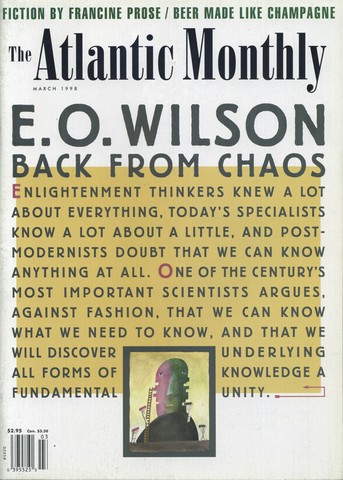 In This Issue
Edward O. Wilson, "Back From Chaos"; William Langewiesche, "The Lessons of ValuJet 592"; Donald Kennedy, "How to Pay for a Good College"; Michael Finkel, "Tree Surfing and Other Lofty Pleasures"; Jonathan Schlefer, "Today's Most Mischievous Misquotation"; and much more.
Articles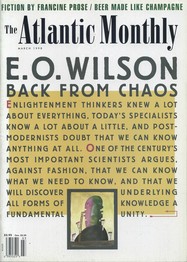 Get the digital edition of this issue.
Subscribers can access PDF versions of every issue in The Atlantic archive. When you subscribe, you'll not only enjoy all of The Atlantic's writing, past and present; you'll also be supporting a bright future for our journalism.