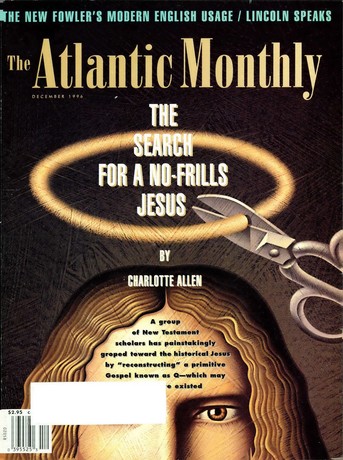 In This Issue
Charlotte Allen, "The Search for a No-Frills Jesus"; Thomas E. Ricks, "The Great Society in Camouflage"; Michael Davitt Bell, "Magic Time"; Sheila Gordon, "The Greatest Show on Earth"; and much more.
Articles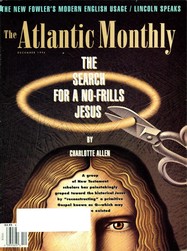 Get the digital edition of this issue.
Subscribers can access PDF versions of every issue in The Atlantic archive. When you subscribe, you'll not only enjoy all of The Atlantic's writing, past and present; you'll also be supporting a bright future for our journalism.