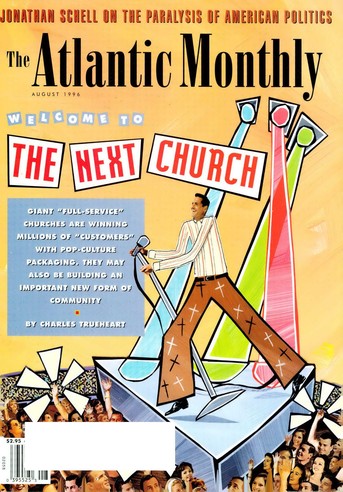 In This Issue
Charles Trueheart, "Welcome to the Next Church"; Jonathan Schell, "The Uncertain Leviathan"; Robert D. Kaplan, "Proportionalism"; Jack Beatty, "A Race Too Far"; Ralph Lombreglia, "The Only People for Him"; and much more.
Articles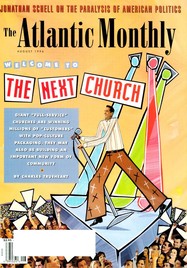 Get the digital edition of this issue.
Subscribers can access PDF versions of every issue in The Atlantic archive. When you subscribe, you'll not only enjoy all of The Atlantic's writing, past and present; you'll also be supporting a bright future for our journalism.