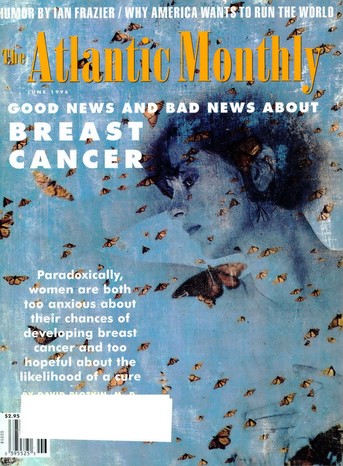 In This Issue
David Plotkin, M.D., "Good News and Bad News About Breast Cancer"; Witold Rybczynski, "Sounds as Good as It Looks"; Edward J. Delaney, "Conspiracy Buffs"; Benjamin Schwarz, "Why America Thinks It Has to Run the World"; and much more.
Articles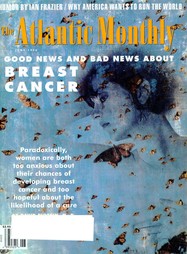 Get the digital edition of this issue.
Subscribers can access PDF versions of every issue in The Atlantic archive. When you subscribe, you'll not only enjoy all of The Atlantic's writing, past and present; you'll also be supporting a bright future for our journalism.