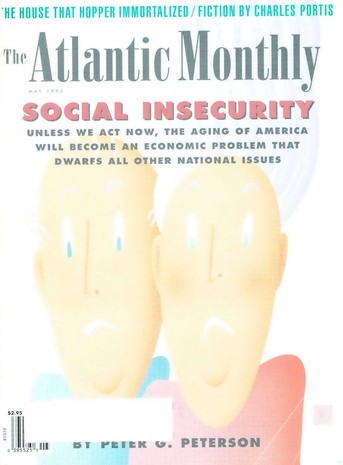 In This Issue
Peter G. Peterson, "Will America Grow Up Before It Grows Old?"; Dmitri Tymoczko, "The Nitrous Oxide Philosopher"; Thomas Byrne Edsall, "The Protean President"; Geoffrey Wheatcroft, "In Tune With Ireland"; and much more.
Articles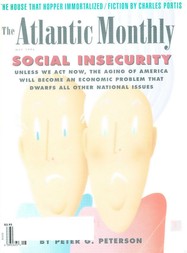 Get the digital edition of this issue.
Subscribers can access PDF versions of every issue in The Atlantic archive. When you subscribe, you'll not only enjoy all of The Atlantic's writing, past and present; you'll also be supporting a bright future for our journalism.