In This Issue
Benjamin and Christina Schwarz, "Mississippi Monte Carlo"; Anatol Lieven, "A New Iron Curtain"; Todd Oppenheimer, "The Rancher Subsidy"; Castle Freeman Jr., "Stuck With Strangers"; and much more.
Articles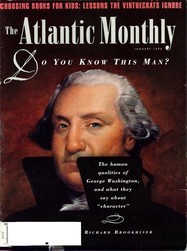 Get the digital edition of this issue.
Subscribers can access PDF versions of every issue in The Atlantic archive. When you subscribe, you'll not only enjoy all of The Atlantic's writing, past and present; you'll also be supporting a bright future for our journalism.