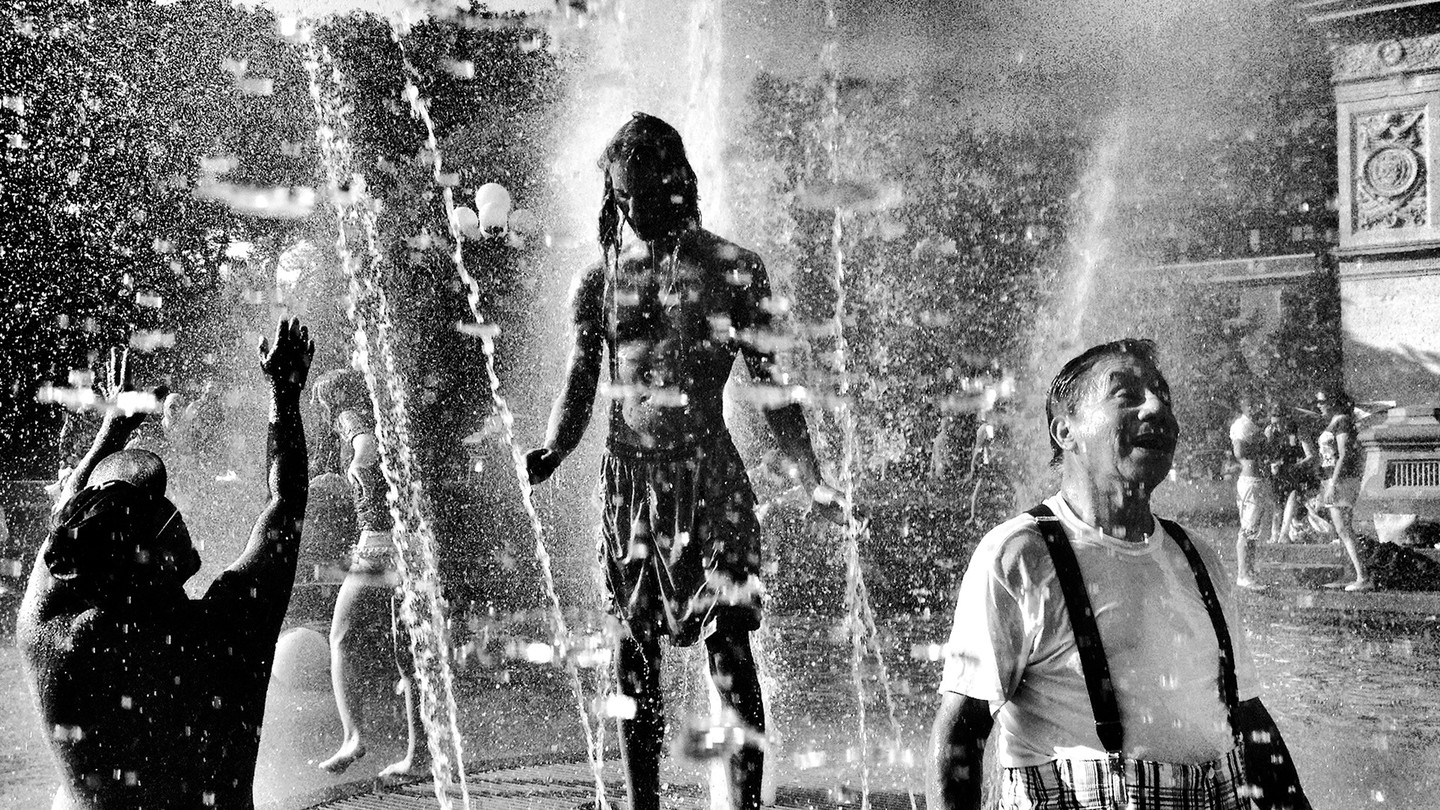 Summer Days
Street scenes from city life
On July 4, 2012, in the early evening, Clay Benskin walked to Washington Square Park, in New York. He had recently started using the black-and-white filter on his phone's camera to capture the serendipitous moments he observed on his way to work or on his lunch break. Benskin is a superintendent at an apartment building in Tribeca. His street photography, which has since been featured nationally, showcases the energetic spontaneity of city life, its jubilant highs and mournful lows.
In the park that Fourth of July, a man Benskin thinks was homeless stood shirtless atop the fountain's grates, drenched. Others were closer to the fountain's perimeter, reveling in the time-honored tradition of cooling off in its waters. In Benskin's playful framing of the shot—which he calls The Return of the Messiah—the men in the foreground seem to be orbiting the mysterious central figure.
"I took a bunch of shots that day, but that was the one shot I couldn't wait to get back and look at," Benskin recalls. "It brings me joy."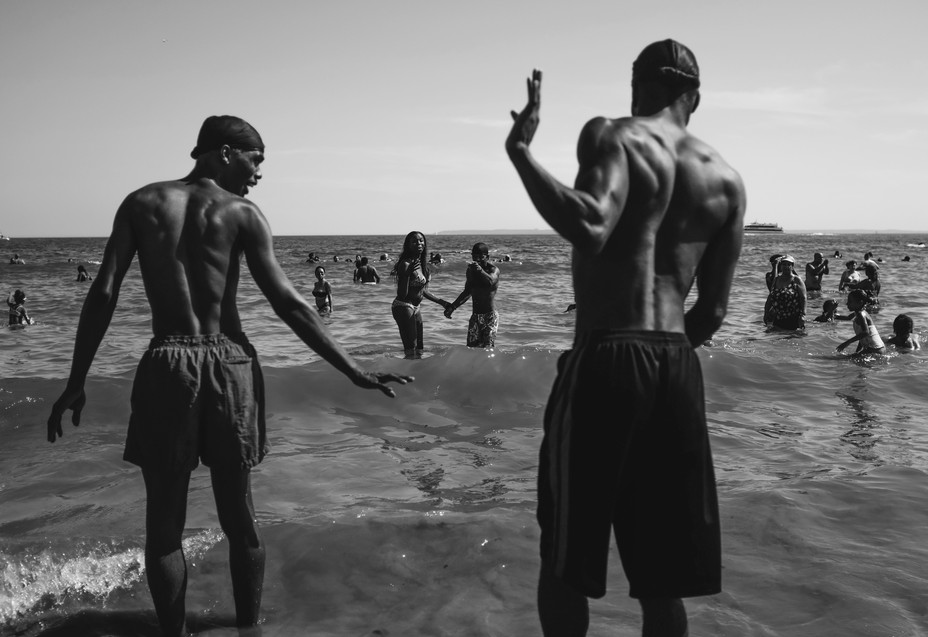 Unlike The Return of the Messiah, most of Benskin's kinetic photographs are untitled. All of them foreground people—the ways they interact with one another and with their physical surroundings, rushing or resting, in a group or in solitude.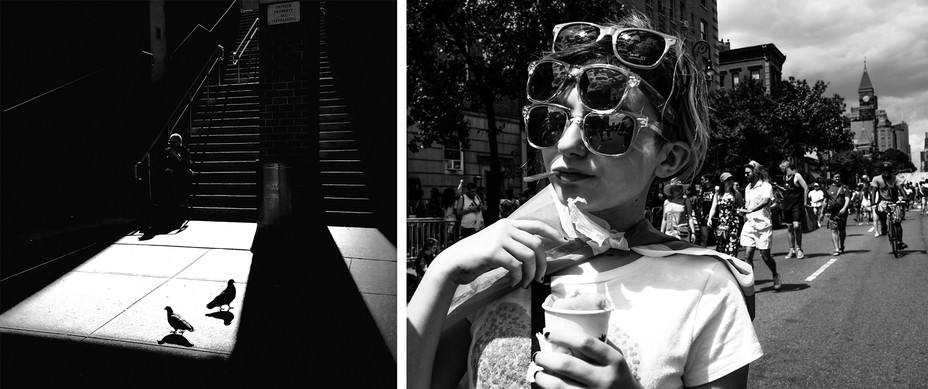 These photos were taken in years past—before the pandemic, before the protests. At first glance, they seem like postcards from another world. Yet Benskin's skill at capturing the tension and beauty at the intersection of public and private life also lends his work a timeless quality. Always, Benskin shows his subjects as individuals with secrets and stories that the viewer can only guess at.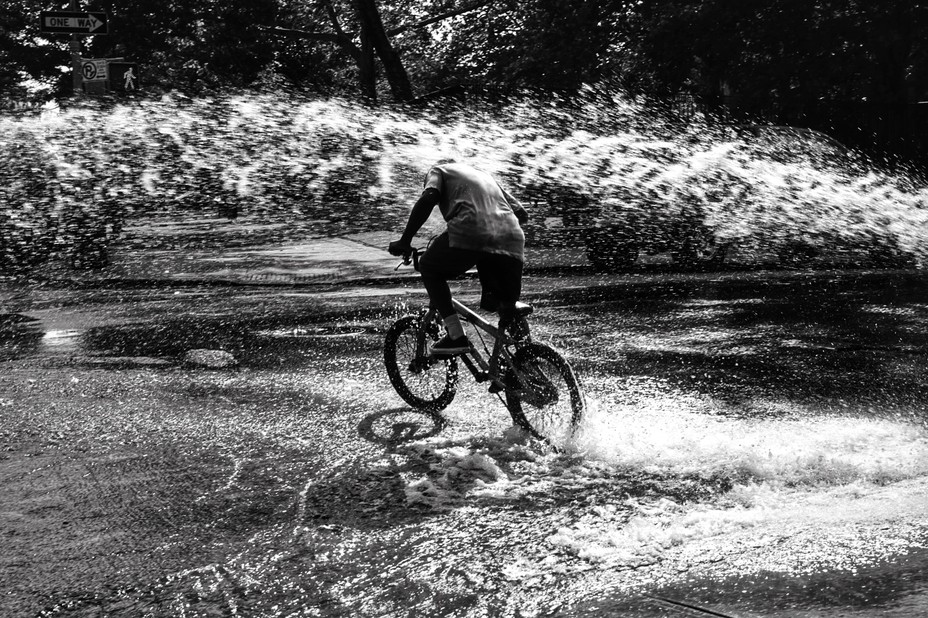 ---
A version of this article appears in the July/August 2020 print edition with the headline "Independence Day."