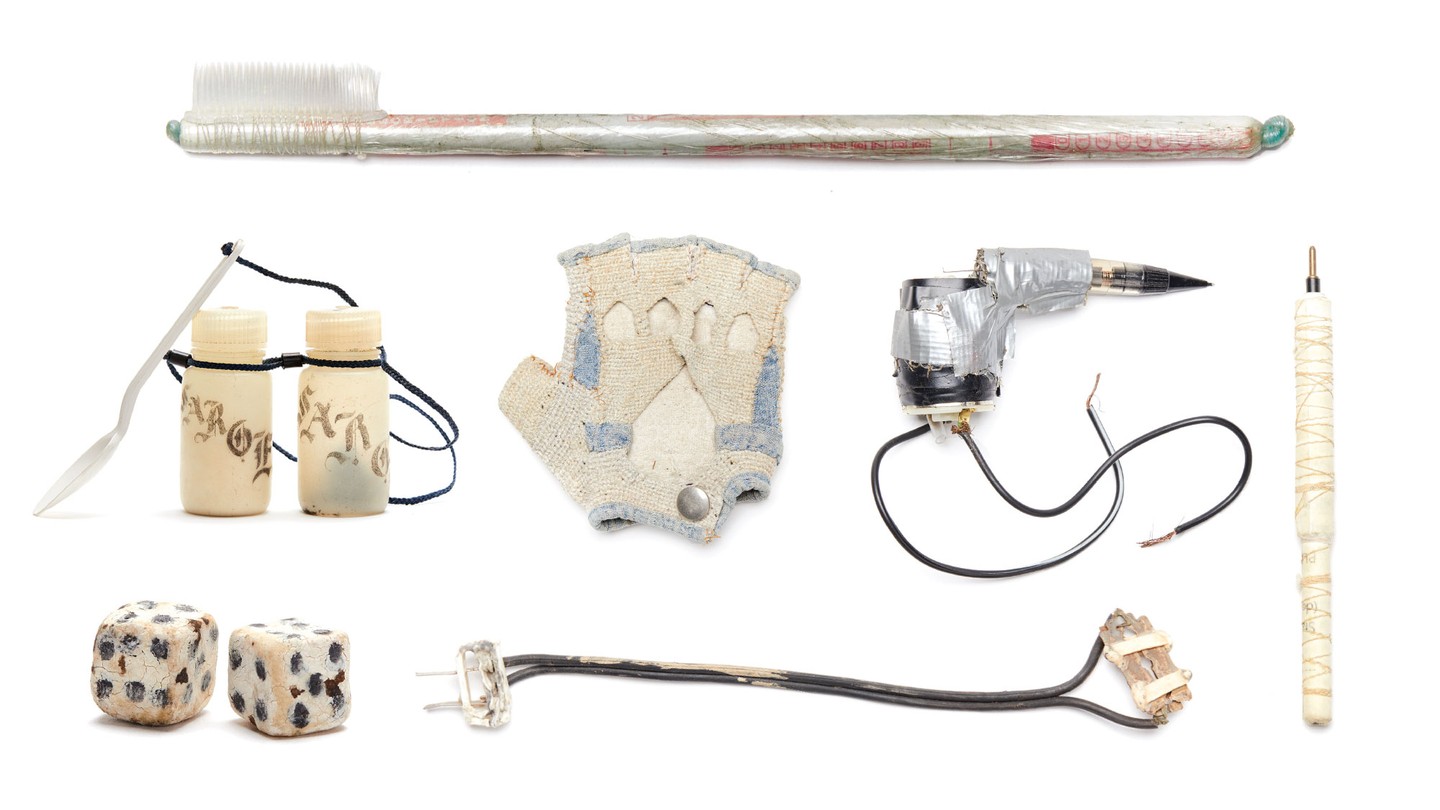 Objects Made by Prisoners in the United States
Human lives, current events, and social issues all produce physical artifacts. Mmuseumm, an institution in New York dedicated to object journalism, collects material culture to tell stories about the modern world. The items shown here, made by inmates in the U.S. prison system, illustrate the severity of restrictions imposed on prisoners as well as the human instinct to persevere through creativity and invention.
---

1. Toothbrush: Prison officials fear that the hard handles of typical toothbrushes will be converted into weapons, so some prisoners are given a "safety fingertip toothbrush," which lacks a handle. To make this contraband toothbrush, a commissary order form was rolled up and covered in plastic wrap, then tied to the brush head with white thread.
---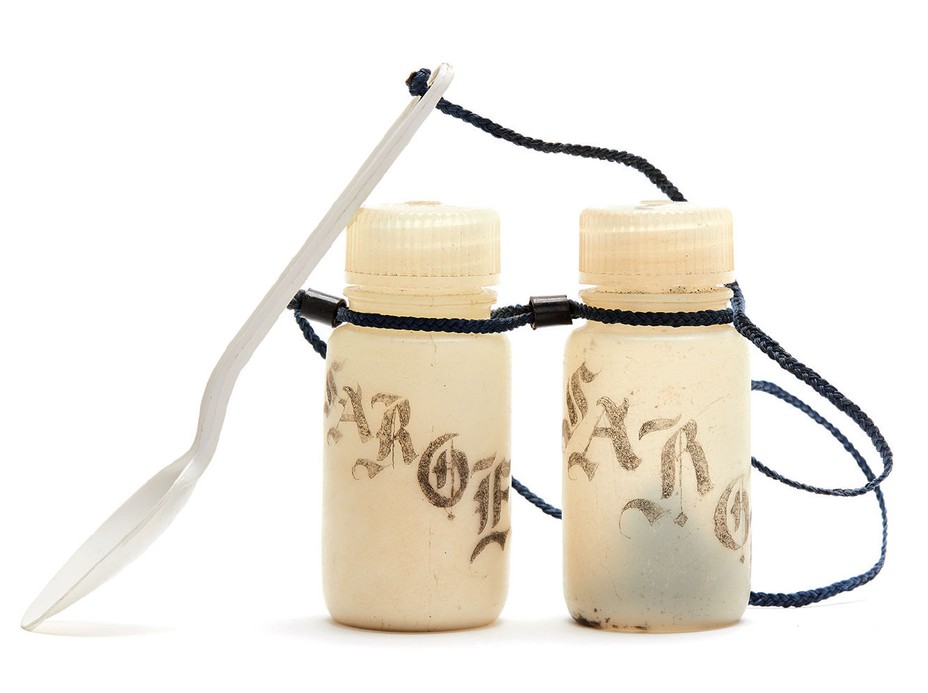 2. Coffee kit: Coffee and creamer containers with a spoon.
---
3. Weight-lifting glove: Hand-knit using denim and material from towels.
---

4. Electric water heater: Made from a piece of appliance cord, a pen clip, a razor blade, rubber bands, and a plastic utensil.
---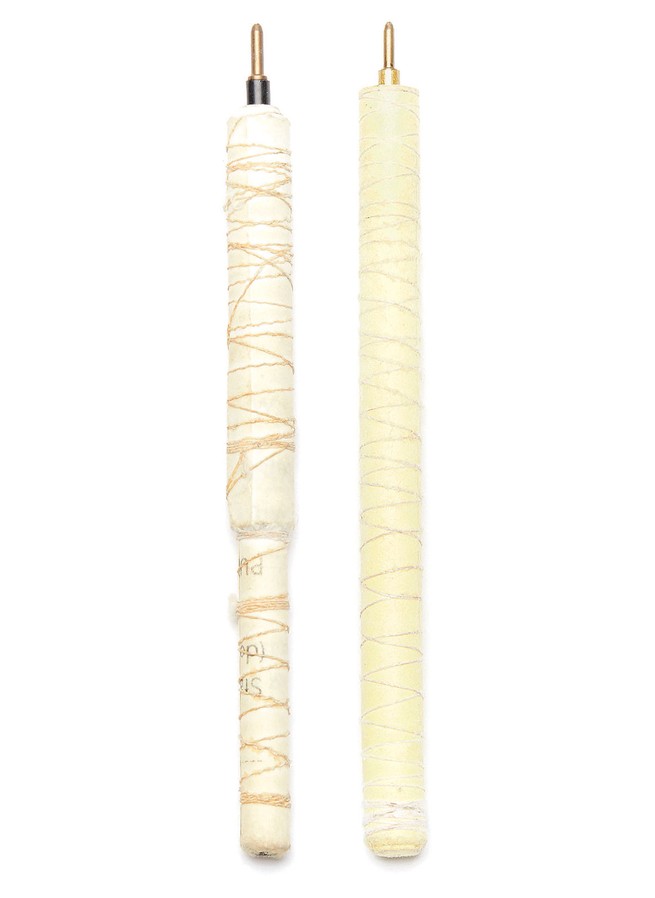 5. Pens: The casings on pens are removed by prison officials so that inmates can't melt them down to make a weapon. This leaves just the inkwell, which is difficult to hold. These pens were wrapped with paper and string so they would be easier to use.
---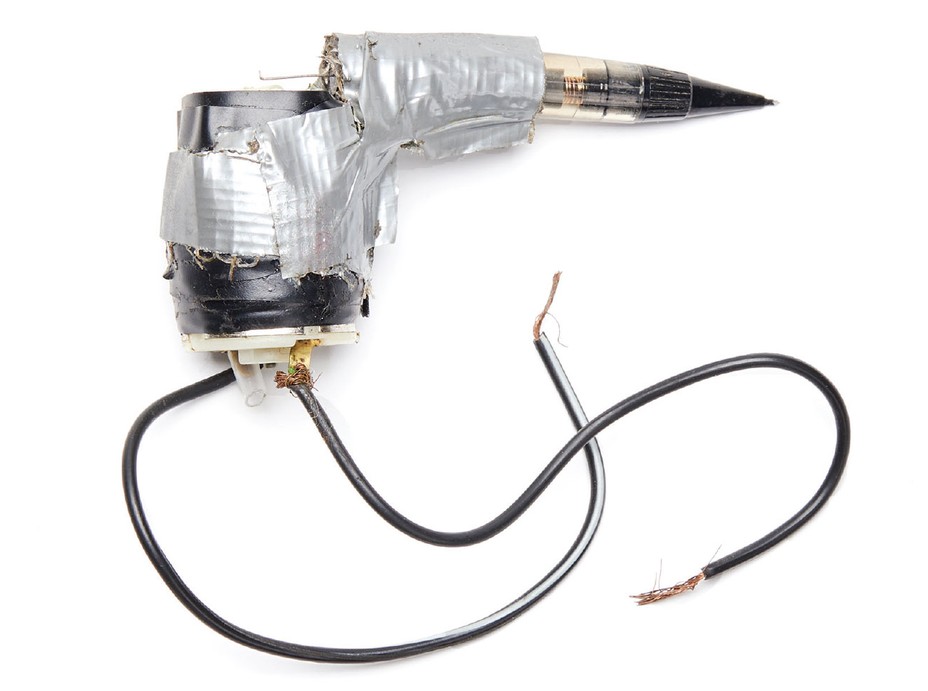 6. Tattoo gun: Made from a pen, a motor, guitar string, wire, and tape.
---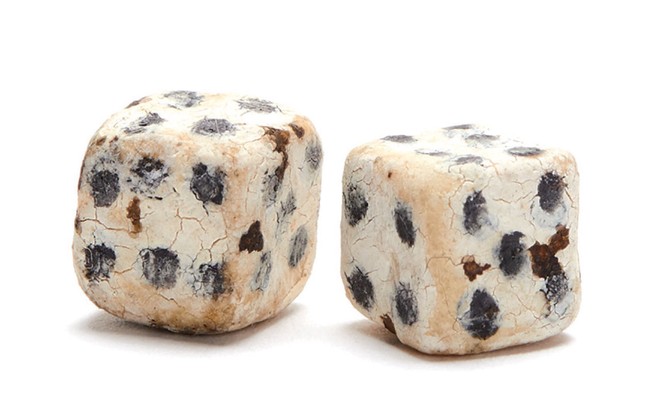 7. Dice: Made from bread. The white coloring comes from mold, and the black dots were made with a felt-tip pen. Because dice are typically considered contraband, these were made small so that they would be easier to conceal from prison guards.
---
This article appears in the March 2020 print edition with the headline "Made in the U.S.A."