What Book or Article Would You Make Required Reading for Everyone on Earth?
Carey Cranston, president, American Writers Museum
Narrative of the Life of Frederick Douglass, an American Slave illustrates the greatest heights and the lowest depths of America's history and potential, while, better than any other work, showing the power of literacy—that when a person can read and write, he gains the ability to create his own narrative, and to shape his life and the surrounding world.
---
Michiko Kakutani, literary critic
Shakespeare's collected plays. Four hundred years after the playwright's death, his influence spans the planet. He was uncannily modern in his inventiveness and gift for engaging the popular imagination; in his depiction of spirited, independent women; and in his appreciation of the contingencies of life in a chaotic world reeling from accelerating change and loss.
---
Imbolo Mbue, author, Behold the Dreamers
Don Miguel Ruiz's The Four Agreements. Imagine a world where we all live by this covenant: Be impeccable with your word; don't take anything personally; don't make assumptions; always do your best.
---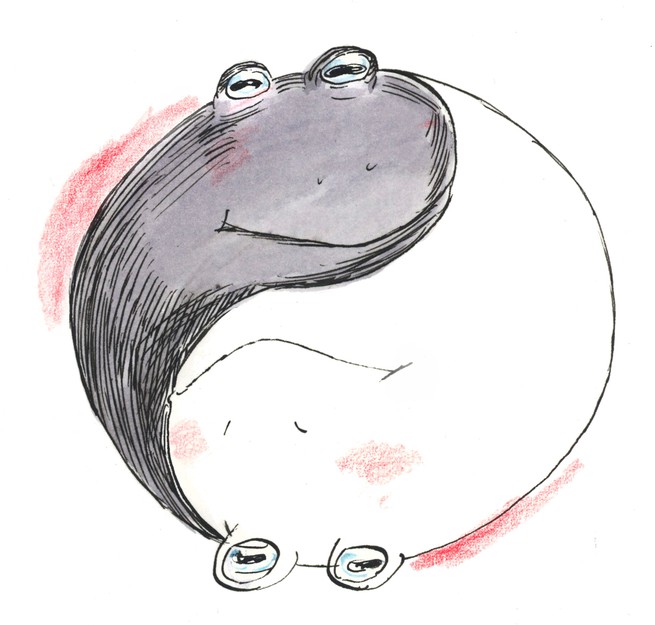 Susanna Fogel, director and co-writer, The Spy Who Dumped Me
The Frog and Toad series, by Arnold Lobel. Though ostensibly children's books, they frame depression and anxiety in the most relatable way possible. The two amphibians—one an introverted cynic who can't stay present, the other an emotional-novelty addict—have a sweet, enduring friendship. Both worldviews are valid!
---
C. W. Gortner, author, The Romanov Empress and Mademoiselle Chanel
An Inconvenient Truth, by Al Gore. Though not very sexy, it addresses the most vital and pressing issue we face as a species on our beleaguered Earth. If left unchecked, global warming will have devastating ramifications for every living being on this planet. We simply can't afford to ignore it in the hope that it'll go away.
---
Kevin Kwan, author, Crazy Rich Asians
Brave New World, by Aldous Huxley, is an astoundingly visionary satire published in 1932 that foresaw not just what's happening today, but where we're possibly heading next.
---
C. E. Morgan, author, The Sport of Kings
The Mindbody Prescription, by John E. Sarno, saved my life. It explores how the subconscious mind can create physical pain as a means of avoiding emotional pain. This mind-body approach has the potential to revolutionize our understanding of the psychological origins of many ailments. A vital read for anyone suffering from chronic pain.
---
Marley Dias, founder, #1000BlackGirlBooks
Dr. Seuss's Yertle the Turtle shows the consequences of abusing power. Yertle the Turtle yelled and screamed at those who supported him, and his lack of gratitude led to his fall from power. The book can teach all of us that as we rise, we need to thank and uplift those who help us.
---
Esmeralda Santiago, author, Conquistadora
Men speak about peace but prefer war. Men head the majority of governments and control the increasingly lethal weapons, using women and gods as moral shields. Unsparing in its portrayal of men's nature, The Iliad should be read by everyone who hopes to understand mankind.
---
Reader Responses
Gary Kohl, Toronto, Canada
Dr. Seuss's commentary on industry and the environment, The Lorax—because unless each of us "cares a whole awful lot, nothing is going to get better. It's not."
---
Don Marine, Sun City West, Ariz.
Maya Angelou's poem "Human Family." Her signature plea, "We are more alike, my friends, / than unalike," is truly universal.
---
Nancy Hawley, Spokane, Wash.
I suggest The World According to Mister Rogers, by Fred Rogers, because we all need to practice kindness, tolerance, and respect.
---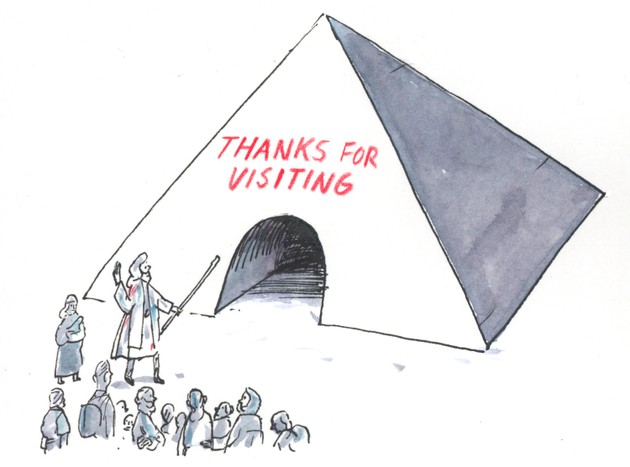 Robert Murphy, Tarpon Springs, Fla.
The Book of Exodus should be required reading in an era of refugees, climate change, and failed leadership. Pharaoh was paranoid about homeland security, and he didn't like pluralism. Something went wrong in the environment, and the government collapsed.
---
Want to see your name on this page? Email bigquestion@theatlantic.com with your response to the question for our October issue: What would you designate as the eighth wonder of the world?