Which Fictional House Would You Most Like to Live In?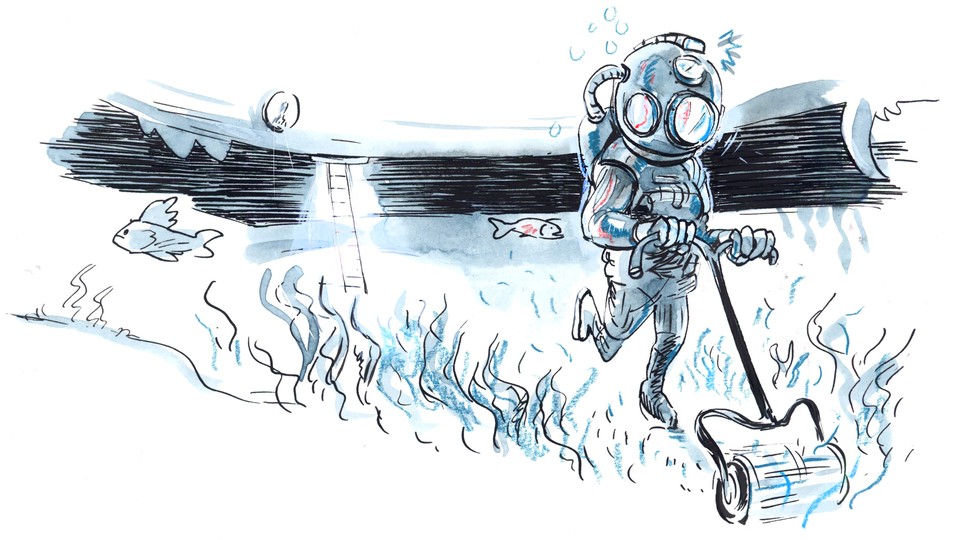 Alexander Chee, author, How to Write an Autobiographical Novel
The Nautilus from Jules Verne's Twenty Thousand Leagues Under the Sea: Powered by salt water, full of masterpieces taken from shipwrecks and a collection of marine-life specimens from around the world, capable of taking me to tour the ocean or fight against its polluters, it is the only home I can imagine to which I would always return.
---
Meg Wolitzer, author, The Female Persuasion
As someone who happily grew up in a suburb off the Long Island Expressway (Exit 43), once in a while I imagine what it would've been like to spend my childhood wandering the echoing halls of Brideshead Castle, from Evelyn Waugh's Brideshead Revisited—English accent included.
---
Annie Wersching, actor, Marvel's Runaways
Tom Hanks's NYC loft from Big, with the natural light and those windows. And talk about high ceilings—you can trampoline inside! I might have to get a few adult furnishings, but you better believe I'd keep the pinball machine and the Gumby chair.
---
Sloane Crosley, author, Look Alive Out There
I've waited nearly 20 years to be asked this question, ever since taking an undergrad class called "The English Country House: Architecture in Literature." My answer is the estate from Virginia Woolf's Orlando, inspired by Knole, the writer Vita Sackville-West's childhood home. All those turrets and "congeries of rooms" and everything enrobed in silver and ivy? It's the best. Upkeep's a bitch, though.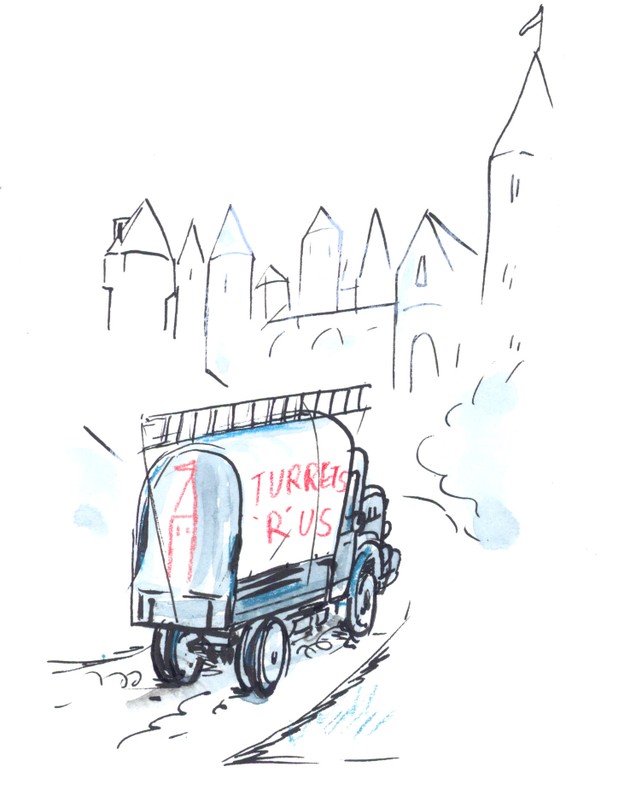 ---
Andy Favreau, actor, Champions
Honestly, put me back in the '60s, living in the Draper household, from Mad Men. Shag carpet, linoleum floors, no internet, and only three channels to choose from—I'm sure I'd get a lot more accomplished.
---
Linda Olsson, author, A Sister in My House
The melancholy Italian villa from Giorgio Bassani's novel The Garden of the Finzi-Continis has never existed. But I know exactly what it looks like, and I know its secrets. I think I could be happily sad there.
---
Reader Responses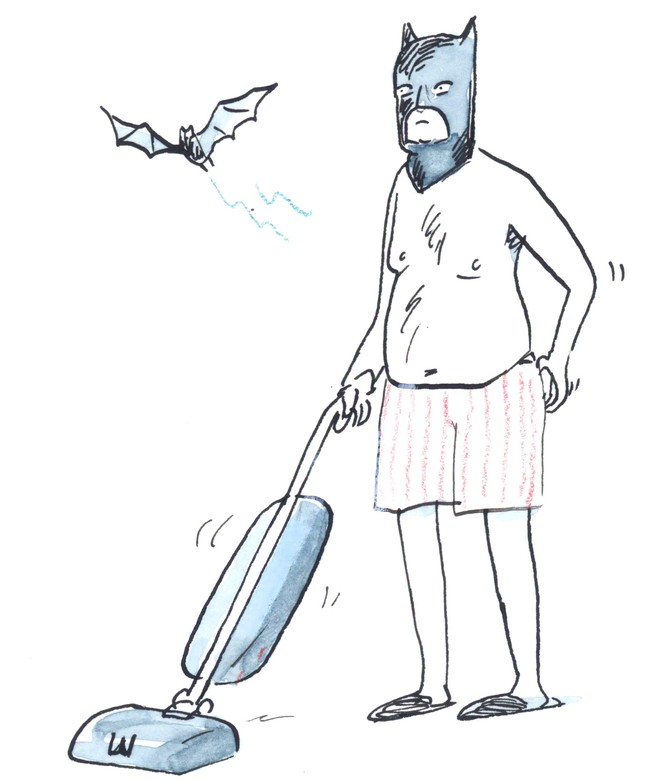 Reuben Gampel, North Woodmere, N.Y.
Wayne Manor, especially in Christopher Nolan's Dark Knight trilogy, is one of the—if not the—biggest and grandest mansions in comics history. Besides being Bruce Wayne's home, it is right above the Batcave, which makes it even cooler and more mysterious.
---
Peter Delametter, Colorado Springs, Colo.
The Miami home of Dorothy, Blanche, Rose, and Sophia in The Golden Girls always has great jokes, great friends, a spacious lanai, and cheesecake in the refrigerator.
---
John Gary Vallely, Sharon, Mass.
"In Xanadu did Kubla Khan / A stately pleasure dome decree: / Where Alph, the sacred river, ran / Through caverns measureless to man / Down to a sunless sea." Sounds pretty cool to me.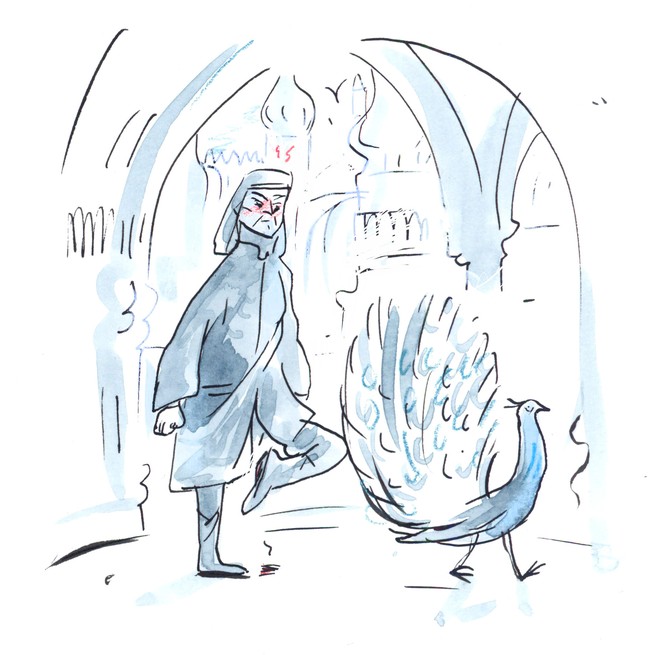 ---
Carole Volz, Lenni, Pa.
Villa Villekulla, home to Pippi Longstocking. A horse on the porch and a monkey inside, Pippi's house reflected her indomitable spirit, unconventional lifestyle, and anything-is-possible attitude.
---
Want to see your name on this page? Email bigquestion@theatlantic.com with your response to the question for our June issue: Which two historical figures would you most like to introduce to each other?