The Chasm Between Racial Optimism and Reality
Five decades after the assassination of Martin Luther King Jr., equality, for many, remains a distant dream.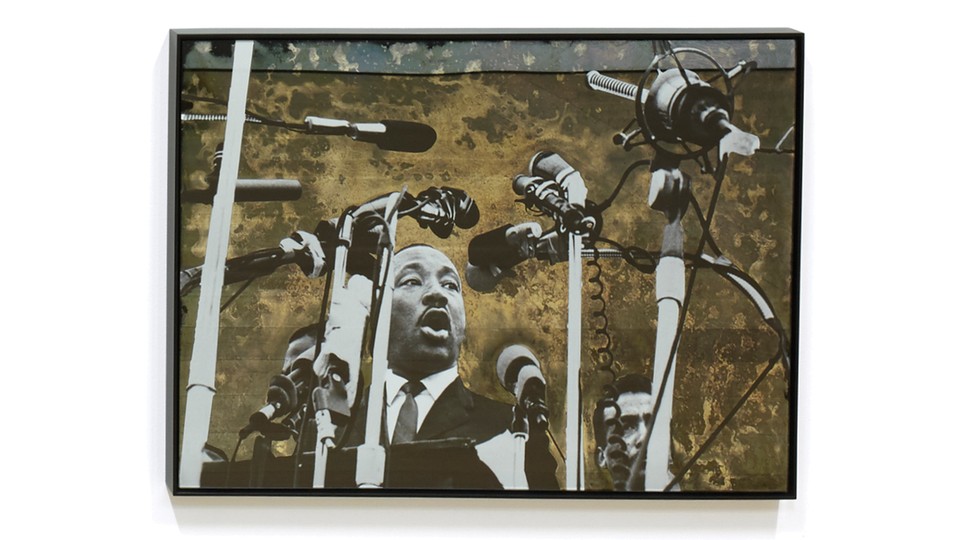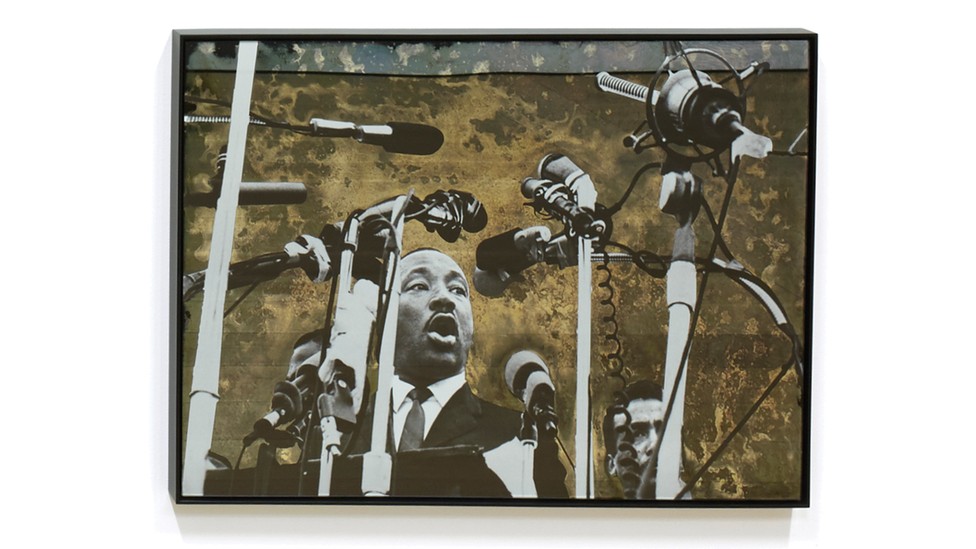 Editor's Note:
Read The Atlantic's special coverage of Martin Luther King Jr.'s legacy.
In 1868, the abolitionist and orator Anna E. Dickinson published What Answer?, a novel that explored, in a manner revolutionary for its time, the subject of interracial marriage. The Atlantic assigned its assistant editor, William Dean Howells, to review the book. Howells, who would later become the magazine's editor in chief, was, in the years following the Civil War, something of a racial optimist. He opened his review by recounting a story told to him by one of The Atlantic's most important contributors:
Mr. Frederick Douglass said the other day that times were when his color would secure him the advantage of a whole seat in a railroad car, but that since the war he was by no means safe from molestation. He told a good story of a citizen with conquered prejudices, who stirred him up out of his nap on the cars recently, and demanded a place beside him. "I'm a nigger," said Mr. Douglass, showing his head from beneath the shawl in which it had been wrapped. "I don't care what you are," answered the liberal-minded intruder; "I want a seat."
Howells seems to have derived too much hope from this story. He acknowledged that some whites—in particular "those low-down Democrats who spell negro with two g's"—would not allow expediency or reality to mitigate their enmity for black people. But he nevertheless argued that "there is a great deal to be hoped from human selfishness, fortunately, and we shall not despair of mankind while we all continue so full of egotistical desires and interested ambitions. Pure cussedness is much rarer than would appear."
Howell's sanguinity, born of the recent Union victory and the seeming advances of Reconstruction, was premature. Whites would not, in sufficiently meaningful numbers, come to understand either the practical or the moral advantages of racial equality. Thirty-two years after Howell's review, W. E. B. Du Bois would write in these pages that the "problem of the twentieth century is the problem of the color line." And 62 years after Du Bois made this prediction, The Atlantic would publish Martin Luther King Jr.'s "Letter From Birmingham Jail" under the title "The Negro Is Your Brother." The letter, one of the immortal documents of American history, could be read as a refutation of post-Reconstruction hopefulness, and as proof of the accuracy of Du Bois's prediction:
We have waited for more than 340 years for our constitutional and God-given rights. The nations of Asia and Africa are moving with jetlike speed toward gaining political independence, but we still creep at horse-and-buggy pace toward gaining a cup of coffee at a lunch counter.
The hope of well-meaning people is that the color line will not be the chief problem of the 21st century—but the analysis of realists, particularly in the wake of the 2016 presidential contest, indicates that matters of inequality and racism may be with us for decades to come.
When Vann R. Newkirk, one of our staff writers, and Adrienne Green, the magazine's managing editor, proposed that we publish a special edition to mark the 50th anniversary of King's assassination, I was intrigued, but also concerned that such an issue be an exploration of our fraught moment, and not merely a devotional artifact. My colleagues suggested that we use this opportunity to refract King's life through the prism of his three main preoccupations—the "three major evils," as he called them—of racism, poverty, and militarism. Working with the entire magazine team, including Scott Stossel, the magazine's editor, and Burt Solomon, this project's editor, Newkirk and Green and their collaborators invested this issue with urgency, argument, beauty, and truth.
Howells, in his review of Dickinson's novel, aligned The Atlantic's "most earnest and hearty sympathies" with the cause of the "largest individual freedom." This was Martin Luther King Jr.'s cause as well, and we are proud to advance it with this issue.
---
* Image above: In a Nonviolent Movement, Unmerited Suffering Is Redemptive, by Hank Willis Thomas, from the installation "Ain't Gonna Let Nobody Turn Us Around" (2015–16). Glass, silver, and digital prints; dimensions variable. Commissioned by the Nasher Museum of Art at Duke University, Durham, North Carolina. Courtesy of the artist and Jack Shainman Gallery, New York, New York. © 2016 Hank Willis Thomas. Original images © 1965 Spider Martin.