What Was the Most Influential Power Couple in History?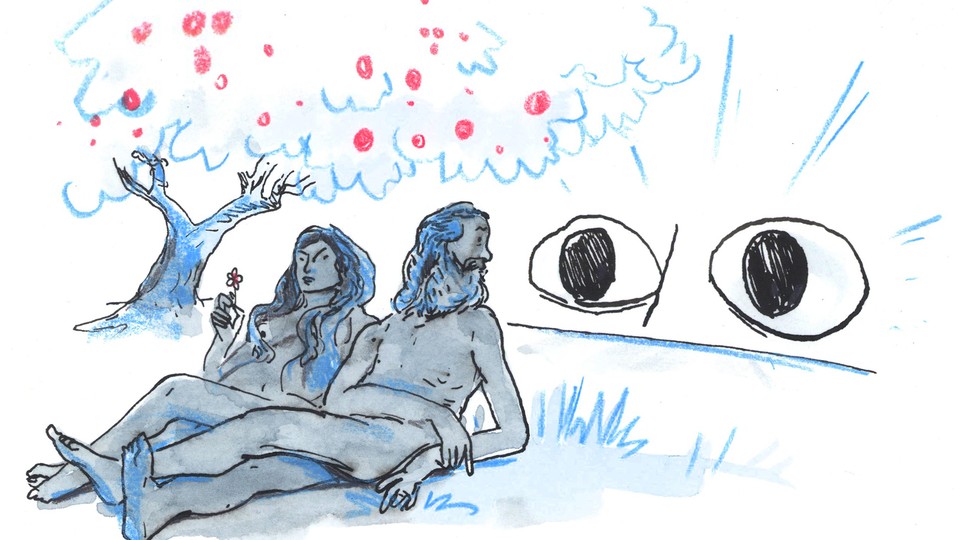 Lisa Grunwald, co-author, The Marriage Book
Adam and Eve were responsible, literally or metaphorically, for—in no particular order—the subservience of women; the pain of childbirth; the concepts of sin, shame, and clothing; a lot of great artwork; and oh yes, procreation, without which there would have been no one else to influence.
---
Jeffrey Eugenides, author, The Marriage Plot
I nominate Adam and Eve. My second choice is Voltaire and Émilie du Châtelet, the woman often referred to as his mistress but who was more like a collaborator. They performed critical analyses of the Bible, from which Voltaire concluded that our first parents never existed and therefore weren't powerful at all.
---
Stephanie Coontz, author, Marriage, a History
Marc Antony and Cleopatra had a claim to rule both Rome and Egypt, and were a couple in pursuit of power. They lost, but transformed, an empire.
---
Riese Bernard, co-founder, Autostraddle
Gertrude Stein and Alice B. Toklas: The dynamic Jewish lesbians hosted an all-star cast of influential, era-defining artists at their salon in Paris. Their union was inspirational for many outsiders and continues to inspire literature, art, theater, and actual relationships.
---
Logan Esdale, Chapman University lecturer
Gertrude Stein and Alice Toklas assumed a place at the center of things and have never left. The pair championed a "made by being made" creative process, and Stein inspired a multitude of artists. In 1971 and 1976, when two of the first LGBT political organizations were founded, they were named after each member of this queer couple.
---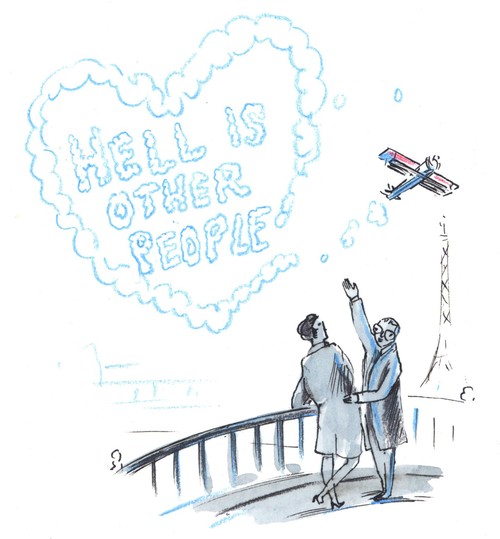 Karley Sciortino, sex and relationships columnist
Simone de Beauvoir, whose writing shaped feminist philosophy, and Jean-Paul Sartre, one of the fathers of existentialism, admired, criticized, and stimulated each other's work. They also never married, had kids, or lived together—which seems ideal, really.
---
Erik Newton, host, Together podcast
The ritualized balancing of polarities dates as far back as history can reach. Inanna and Dumuzi—royal gods of ancient Sumer—are perhaps the first representation. Their annual sacred union balanced the cosmos and brought a fertile harvest.
---
Nicola Yoon, author, Everything, Everything
Barack and Michelle Obama, not only for the representational power of being the first black first family, but also because they showed us how joyous and powerful love can be. They showed us their friendship and mutual respect. We are better people for having witnessed it.
---
Paula McLain, author, The Paris Wife
Equally brilliant, bold, and ambitious, Ernest Hemingway and Martha Gellhorn were too alike for their love story to be anything but turbulent. They covered a war together, and then made their own. She became the most significant journalistic voice of a generation. He became a legend.
---
Shannon Smith, dating expert, Plenty of Fish
As the unofficial first couple of Silicon Valley, Mark Zuckerberg and Priscilla Chan have the means and the drive to advance human capacity and shape the world we live in through their respective fields of work, and tireless philanthropic initiatives. They embody equal partnership, and have a touching love story to boot!
---
Sue Johnson, couples therapist
Bill and Melinda Gates offer us a modern love story that works on many levels. The new science of love predicts that secure connection with a loved one makes us happy and creative, and primes us to connect and help others. The Gates Foundation show us how, when we know how to foster and heal relationships, we create relationships that heal our wounds and the wounds of others. They give us all hope.
---
Phillip Welshans, Baltimore, Md.
Marie and Pierre Curie discovered two elements, and collaborated to conduct pioneering research on radioactivity that paved the way for the development of nuclear physics.
---
Stephen Azzi, Ottawa, Canada
Theodora and Justinian I, who ruled the Byzantine empire, built some of Constantinople's greatest landmarks and helped advance women's rights, instituting the death penalty for rape, forbidding the killing of women who had committed adultery, banning forced prostitution, and allowing women more control over their property.
---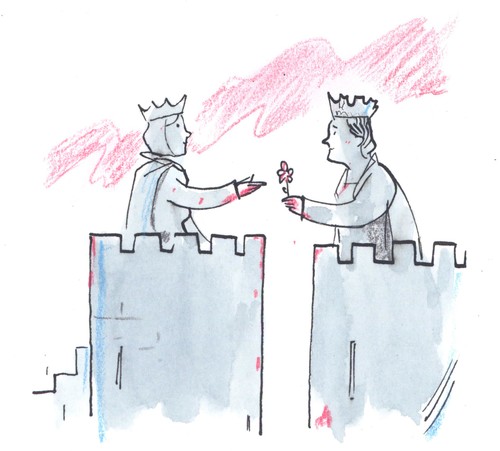 Roisin A. Costello, Dublin, Ireland
King Ferdinand II of Aragon and Queen Isabella I of Castile established a model for shared power in marriage, re-asserted the Catholic Church's power in Spain, financed Columbus's voyage to the Americas, and produced five children, who continued to shape Europe's history long after their parents' deaths—most famously Catherine, through her second marriage, to Henry VIII.
---
Want to see your name on this page? Email bigquestion@theatlantic.com with your response to the question for our January/February issue: What was the most influential photograph in history?