A Half a Dozen Battles
Journalism in America is in perilous shape, and independence is more important than ever.
In the summer of 1864, Abraham Lincoln blessed a quixotic attempt by a Methodist minister named Colonel James F. Jaquess and a journalist named James R. Gilmore to broach with the Confederacy the possibility of a negotiated settlement of the Civil War. Jaquess and Gilmore crossed Union lines under the white flag of truce and called on Jefferson Davis, the rebel president, and Judah Benjamin, his secretary of state, in Richmond. The meeting was entirely unsuccessful.
Upon his return to Washington, Gilmore presented Lincoln with a report of Davis's recalcitrance. The news did not displease the president; he saw political advantage in publicizing the obstinacy of his enemies. Lincoln asked Gilmore, "What do you propose to do with this?"
Gilmore answered: "Put a beginning and an end to it, sir … and hand it to the Tribune," Horace Greeley's New York newspaper.
Lincoln responded: "Can't you get it into The Atlantic Monthly? It would have less of a partisan look there."
Gilmore answered: "No doubt I can, sir, but there would be some delay."
Lincoln suggested that the delay would be worthwhile, because the article "could be worth as much to us as a half a dozen battles" in the war.
Gilmore sent a short dispatch to a Boston newspaper, and then a longer—and definitive—account to The Atlantic.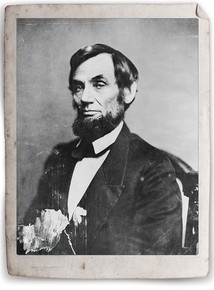 We who are lucky enough to work at The Atlantic, and to celebrate, this month, its 160th birthday, are naturally captivated by the magazine's history. The Jefferson Davis episode is one of the more fascinating stories from our past, for at least three reasons. Not least of them is the evident esteem in which America's greatest president held this magazine. Presidents have written for The Atlantic with regularity. And we have tried, since the time Nathaniel Hawthorne served as our Civil War correspondent, to cover the presidency carefully, deeply, and critically.
The Davis episode also interests me because the wily Lincoln sought to exploit The Atlantic's reputation for fairness and detachment—our founding manifesto promised readers that the magazine would be "of no party or clique"—for political advantage. And he succeeded. The lesson here is obvious: We must always—but particularly in moments of high political passion—guard our independence. Today, at a notably fractious and polarized moment in American history, one in which the notion of empirical truth itself is under assault, we have a special obligation to let the facts, and analytic rigor, be our only guides. Do we sometimes fail? Yes. Do we defend against the exploitation of The Atlantic's reputation by the many parties and cliques of today? Also yes.
I mentioned a third reason for my fascination with this 1864 episode. It is the suggestion, by Gilmore, that The Atlantic would publish him comprehensively, but with some delay. In the pre-internet era, of course, our publication schedule was often a barrier to timeliness. Today, we have overcome the constraints of print publishing in so many ways. We have half a dozen platforms from which we launch our stories: a large and vigorous website; Atlantic Studios, our video operation; a live-events division; our new podcasts; our even newer membership program, The Masthead; and, of course, the historical and intellectual core of the enterprise, the magazine you are reading now.
The Atlantic, at 160 years old, has never been bigger. We have more readers, and more journalists, than at any other point in our history. Our stories are read around the globe. And we're growing. Journalism in America is in perilous shape, but The Atlantic's future is bright.
We will, as we enter our 161st year, continue to provide you with fine writing, deep reporting, and acute analysis. We will not get everything right, but we will try to live up to the vision and ambition of our founders. And we will try to live up to your expectations of us as well. Please know that we are immensely grateful to you, our subscribers and readers. You are the principal reason The Atlantic has reached this day.