What Was the Most Important Letter in History?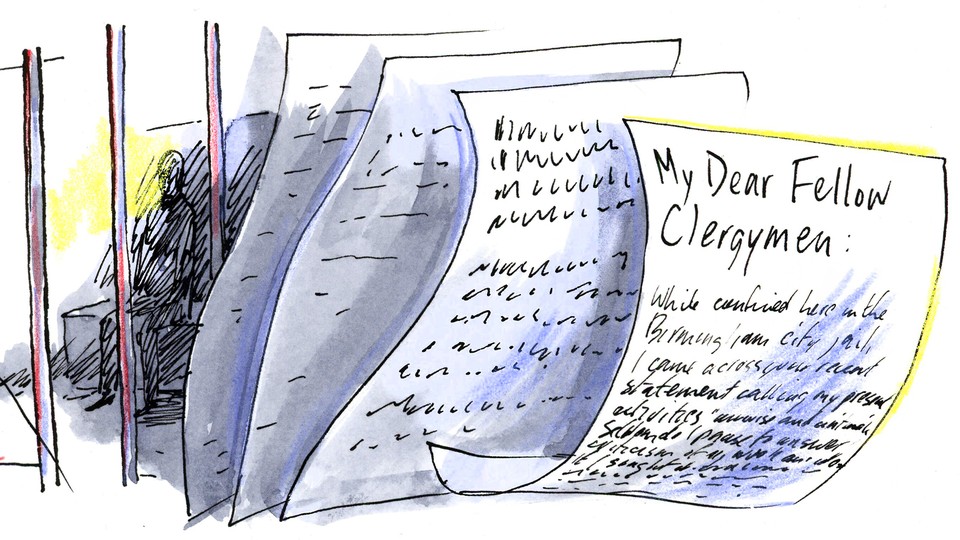 Clayborne Carson, founding director, the Martin Luther King, Jr., Research and Education Institute
Martin Luther King Jr.'s "Letter From Birmingham Jail" was little-noticed in April 1963, when his colleagues in the civil-rights movement stitched it together from the fragments he'd drafted in his cell. Major civil-rights legislation was not then on President John F. Kennedy's agenda. Yet the letter has gained recognition as the 20th century's most influential essay on civil disobedience.
---
David Abney, CEO, UPS
As someone who grew up in the heart of the Deep South, I continue to be inspired by Martin Luther King Jr.'s "Letter From Birmingham Jail." It reminds us that "injustice anywhere is a threat to justice everywhere"—whether during the height of segregation or in our communities today.
---
Nicholas Sparks, author, The Notebook
It's difficult to imagine Christianity without the letters of Saint Paul, which continue to inform and influence pastoral traditions throughout the world, nearly 2,000 years after they were written.
---
Bríd McGrath, professor of history and humanities, Trinity College Dublin
The first letter, reportedly from Queen Atossa around 500 b.c., established the genre and made letters the most normal, effective form of long-distance communication for millennia. It also created whole industries of makers of writing materials, secretaries, and postal workers still flourishing today.
---
Winifred Gallagher, author, How the Post Office Created America
The inaugural letter posted with the "Penny Black," the world's first cheap, adhesive, prepaid stamp, enabled average folks to correspond with unprecedented abandon. Named for its price and its sober depiction of a 15-year-old Queen Victoria, the Penny Black was issued by Great Britain in May 1840. Other nations soon followed suit, including the United States in 1847.
---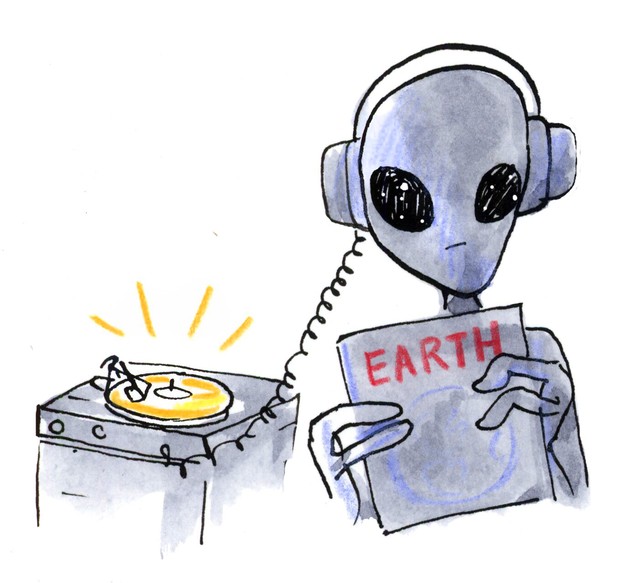 Joseph Janes, author, Documents That Changed the Way We Live
A message unlikely ever to be answered, the Golden Record accompanying the Voyager spacecraft, which launched in 1977, springs from the same human impulse that perhaps gave rise to Paleolithic cave paintings and handprints: to record our memories, our questions, and ourselves.
---
Michael Burlingame, historian and Lincoln scholar
Abraham Lincoln wrote five public letters that, by bolstering Northern morale, helped the Union win the Civil War, thus outlawing slavery, preserving national unity, and vindicating the idea of "government of the people, by the people, and for the people." Arguably the best one was addressed to Albert Hodges, dated April 4, 1864, in which he said: "I am naturally anti-slavery. If slavery is not wrong, nothing is wrong."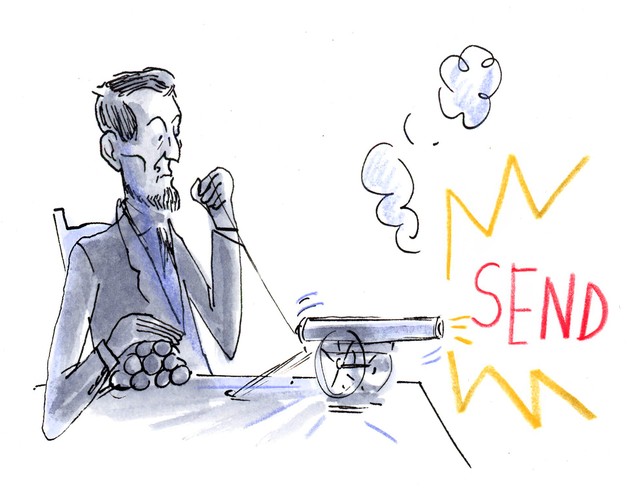 ---
Stephen Jarvis, author, Death and Mr. Pickwick
The "Groans of the Britons" letter, sent circa 450 a.d. by ancient Britons appealing for Roman help in resisting invaders. When no help came, the Britons asked Germanic mercenaries to come to their assistance—leading to the Germanic takeover of Britain. This was effectively the start of the English language.
---
Wayne Knight, actor, Seinfeld (Newman)
In 1982, fifth-grader Samantha Smith wrote a letter to the then–Soviet president, Yuri Andropov, about her worry over nuclear war with the Soviets. She was invited to meet the Russian leader and the children of the Soviet Union. After seeing that the Russians were "just like us," her statement of hope was, "We will live!" Within 10 years, the Berlin Wall fell and with it the Soviet Union, partially due to the letter of a schoolgirl.
---
Devin Leonard, author, Neither Rain Nor Snow: A History of the U.S. Postal Service
In his 1967 response to a fan letter from a Marine in Vietnam, Louis Armstrong wrote with the same creativity and abandon that he exhibited as a performer. "Music is life itself," Armstrong declared. As letters go, this one's a masterpiece.
---
Reader Responses
Lynn Morse, Stratham, N.H.
The intercepted Zimmermann telegram, in which Germany proposed a military alliance with Mexico against the U.S., precipitated America's entry into World War I and its subsequent ascension as a world superpower.
---
Michael Peskin, Sunnyvale, Calif.
In August 1939, Albert Einstein sent a letter to President Franklin D. Roosevelt suggesting that an atomic bomb was possible and that Germany might be trying to build one. This was the first step in moving nuclear energy from esoteric science to the front of public consciousness.
---
Want to see your name on this page? Email bigquestion@theatlantic.com with your response to the question for our November issue: What was the most influential power couple in history?