Time-Travel Therapy
Can a faux 1950s downtown sharpen the minds of dementia patients?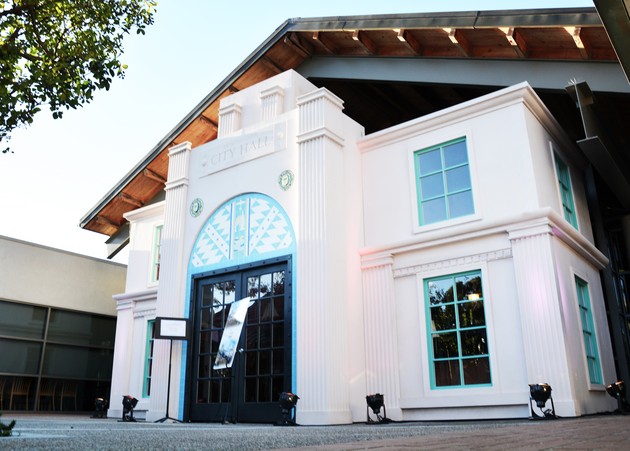 An estimated 5.4 million people in the United States suffer from Alzheimer's disease, a number that is expected to rise as the Baby Boomers age. Still more suffer from other forms of dementia. To keep such patients' minds engaged and give their caregivers at home a break, doctors often refer them to day centers, where they can exercise, take part in activities, and receive counseling or medication.
Recently, the George G. Glenner Alzheimer's Family Care Centers, a San Diego nonprofit that operates three such facilities, has begun to create a very different sort of daytime space for its patients: a faux town of 24 buildings, arranged around a central green and designed to evoke the era when most of today's dementia patients were young adults. The hope is that visual reminders of their youth will spark memories and conversation.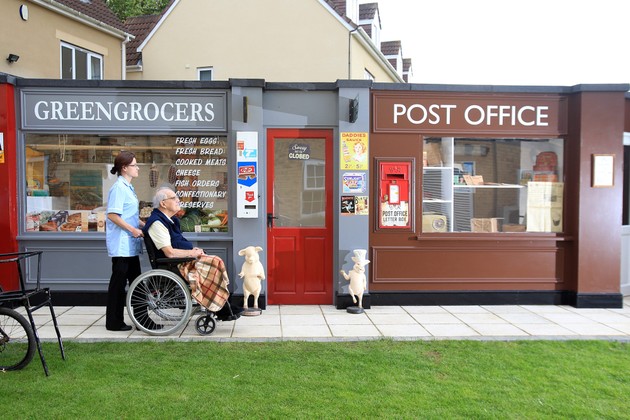 Scott Tarde, the CEO of the Glenner Centers, was partly influenced by Hogeweyk 1, a dementia-care facility in the Netherlands. There, about 150 people live inside a specially built, fully enclosed village, shopping and getting their hair cut in stores run by nursing staff dressed in street clothes. Tarde wondered whether he could create a similarly immersive environment for daytime, not round-the-clock, use. A member of the Glenner Centers' board remarked that the project sounded like set design. Tarde's next move was to call the San Diego Opera's Scenic Studio.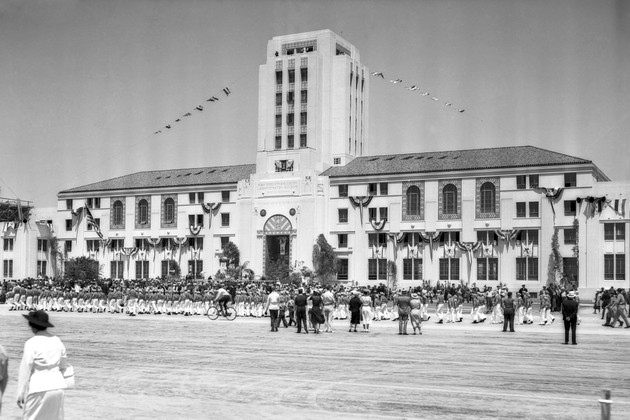 Collaborating with Douglas Pancake, an architect who specializes in housing for senior citizens, and Marsha Sewell, an interior designer, the opera's scenic builders started in July on Glenner Town Square's first set piece, a scaled-down version of San Diego's county-administration building 2. The opera's crew visited the original Spanish Revival/Streamline Moderne building, which dates to 1938 3, to study its medallions and tile work, then re-created these details with meticulous painting 4. Unlike most sets, the wood-and-drywall structure 5 is three-dimensional; it contains functional offices, where the facility's director and activity director will one day work, amid period furnishings.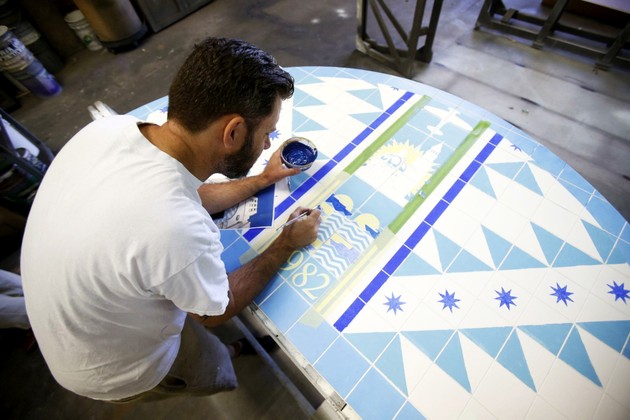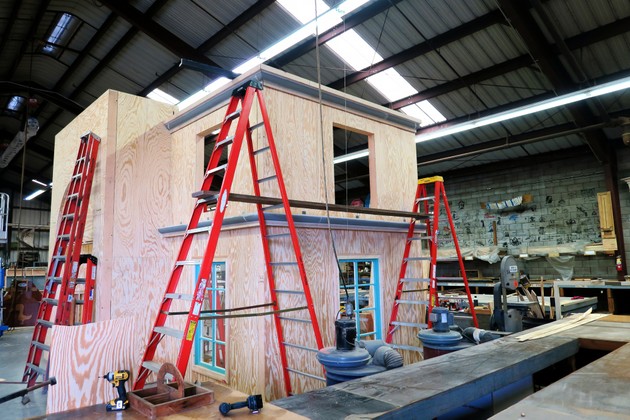 If all goes according to plan, the ersatz city hall will soon be relocated to a former lumber warehouse in the San Diego suburb of Chula Vista, at which point construction on the rest of Town Square will start. When the project is finished, in 2018, the town-inside-a-warehouse will include a pet store—complete with fish and possibly visiting dogs—a library, a museum, a diner, a hospital, a movie theater, and other working storefronts 6. Patients will move between these buildings, much as high schoolers change classrooms period by period. And everything will be designed to look as it would have in the years between 1953 and 1961, when most of today's dementia patients were in their teens, 20s, or 30s.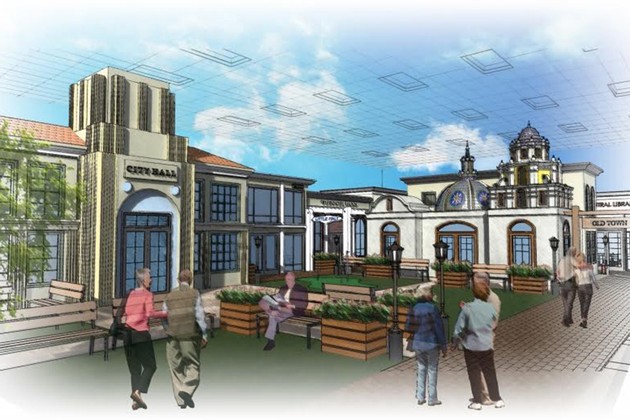 Glenner Town Square will be the first facility of its kind in the United States, according to Daniel Sewell, a clinical-psychiatry professor at UC San Diego and an unpaid medical adviser on Glenner's board. While the project is novel, the approach it reflects—known as reminiscence therapy—is common in clinical practice. By using a variety of prompts such as photographs and music, facilitators—including staff at Glenner 7—help dementia patients recall episodes from decades past. Studies have found that the therapy improves both cognitive function and quality of life; the hope is that a fully immersive environment like Town Square could enhance these effects by an order of magnitude.
As dementia progresses, memories of childhood and early adulthood tend to endure the longest. "Graduation from high school, college, first jobs, marriage, perhaps children—these are the milestones, typically, in life," Tarde told me. "That 20-year period seems to be where memories are the strongest." Ask a person with mid-stage dementia about Jennifer Lawrence, and you'll probably get a confused stare. But take out a photo of Judy Garland, and a lively conversation may ensue.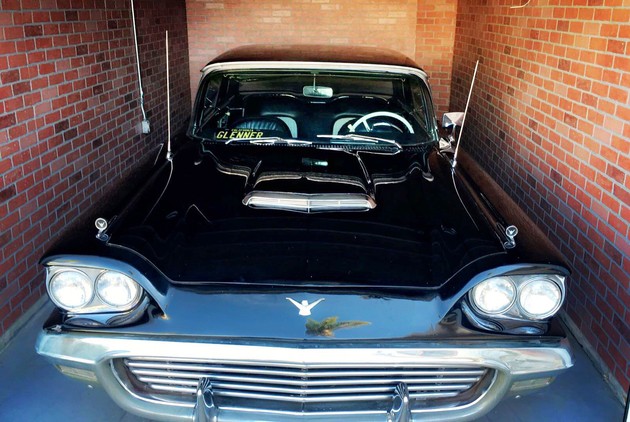 Tarde and his colleagues got an inkling of this when they purchased a 1959 Thunderbird 8 for Town Square. A man with dementia from Parkinson's disease took one look at the double headlights and pronounced it a '58 or later. "It seems like a small thing," Sewell says. But "being able to say 'That is so-and-so'—that is amazing."