Big in Kyrgyzstan: The World Nomad Games
A rougher, shaggier answer to the Olympics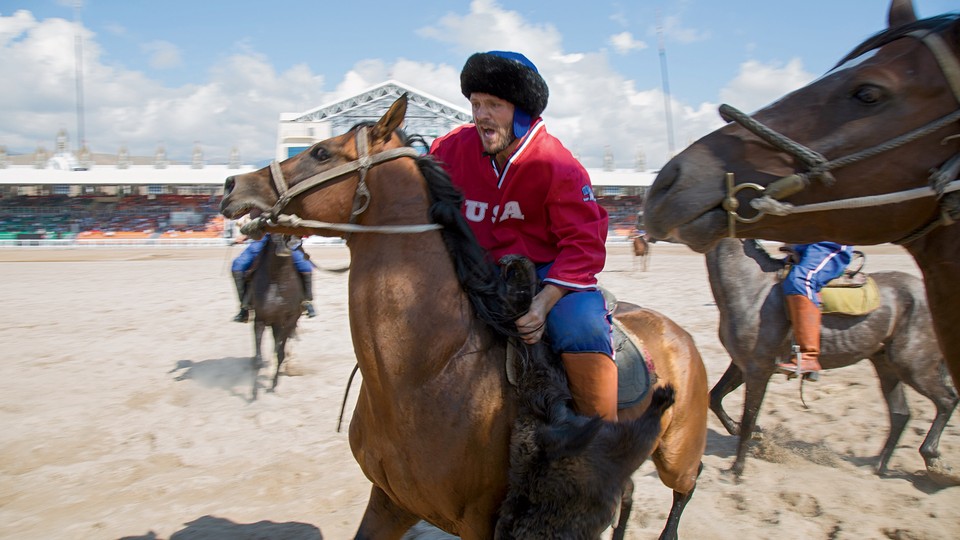 The Americans kicked their mounts and charged off the stadium's sidelines, sprinting toward a recently beheaded goat carcass. But their opponents, a Russian team composed mostly of ethnic Kyrgyz living in Russia, were faster. This was far from their first game of kok-boru, the signature event of Kyrgyzstan's World Nomad Games. At a full gallop, one Kyrgyz horseman leaned out of his saddle and, riding nearly upside down, deftly snatched up the 70 pounds of dead goat. Then he did something unheard-of in the history of a sport that is said to go back to the time of Genghis Khan: He passed the carcass to one of the Americans.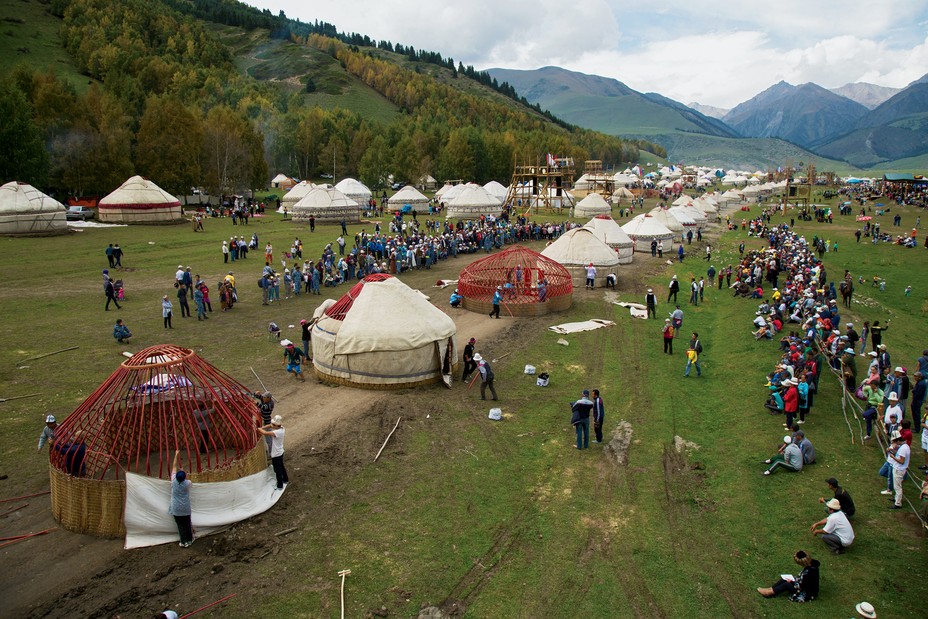 The U.S. team was in no mood for a handout. "Tell them we can pick up our own damn goat!" the team's captain, Creed Garnick, shouted. But in the confusing melee of whips, fur hats, hooves, and biting steeds, no one seemed to hear him. Suddenly in command of the "ball," one of the American horsemen went hurtling down the field—toward the wrong goal. Luckily for his team, the goat slipped from his hands before he could heave it into the giant raised basin. After 90 minutes of mayhem, mounting frustration, and a broken finger, the Americans found themselves defeated. "It's like asking a second-grader to play in the NFL," one of them said.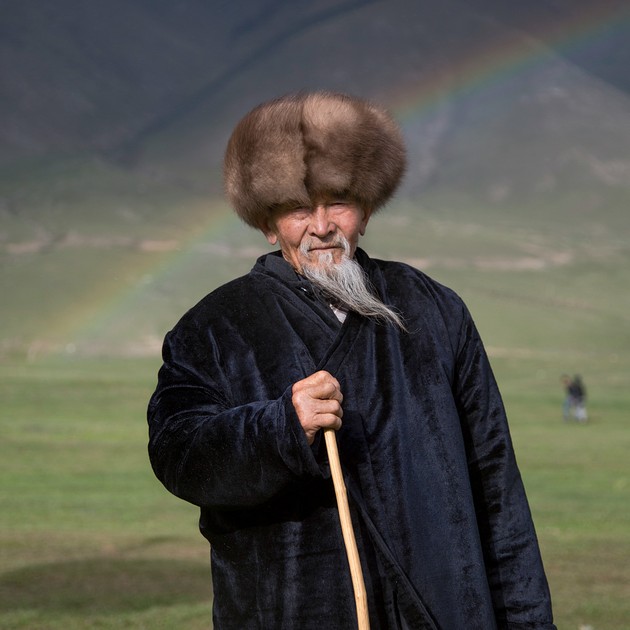 Think of the World Nomad Games as a rougher, shaggier answer to the Olympics, one intended to celebrate the martial sports and nomadic culture of the Central Asian steppes and to show that the "Stans" have a historical claim to the region (an issue that grew somewhat more pressing following Russian President Vladimir Putin's recent pronouncement that Kazakhstan lacked any historical basis for claiming statehood). The Games, which were first held in 2014, reconvened this September, featuring competitors from dozens of countries, including the U.S., Russia, and India.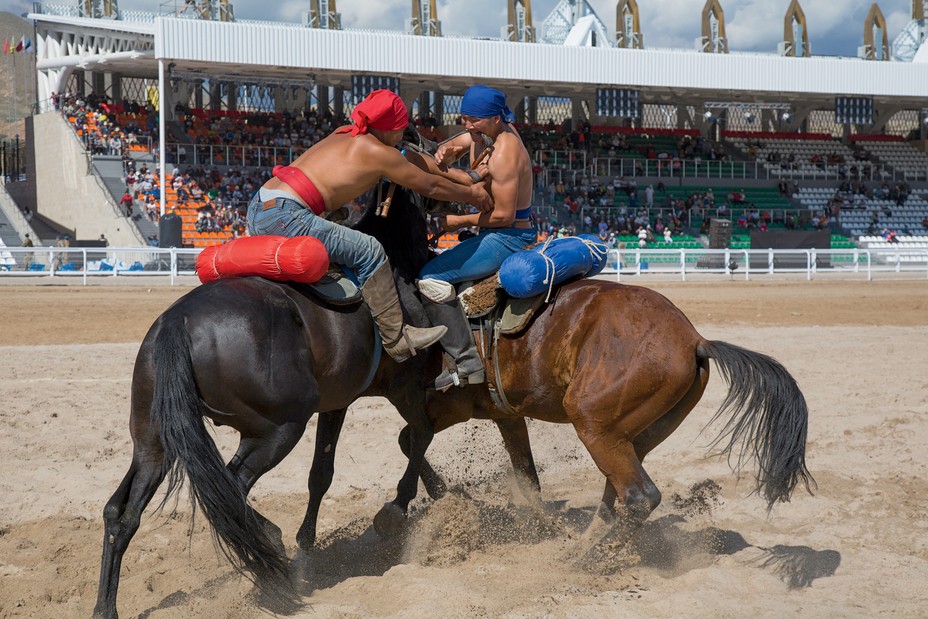 Many of the events were played on the shores of Issyk Kul, one of the world's largest alpine lakes, while others took place in a mountain meadow. Events ranged from an 80-kilometer horse race to hunting with golden eagles to horseback archery to high-speed yurt building. One of the most dramatic sports was er enish, in which two men try to wrestle each other off their horses. In another mounted sport, called cirit, players throw blunt lances at their opponents—think Genghis Khan meets red rover, with javelins.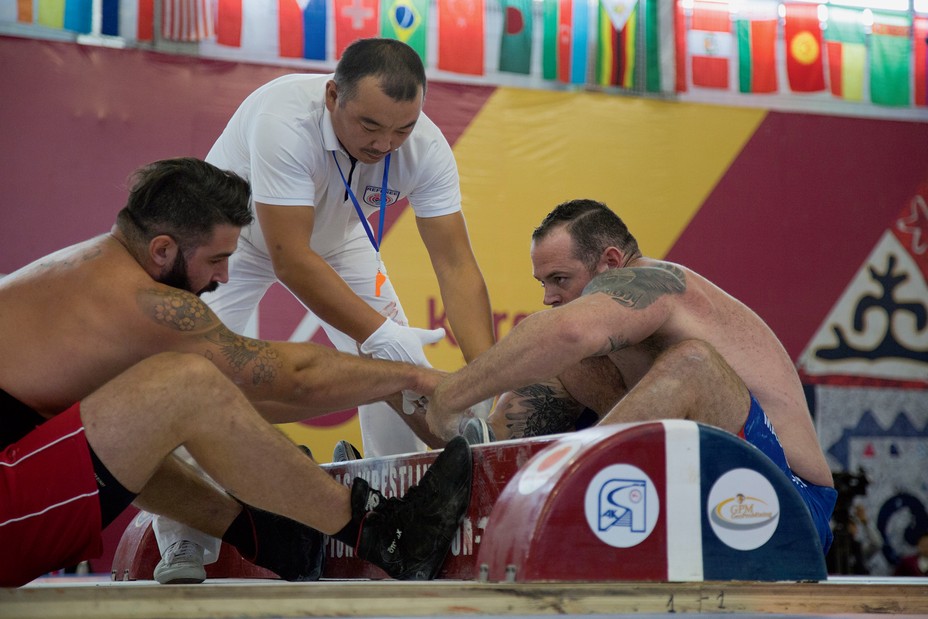 In this year's mas-wrestling competition, two people tussled for control of a stick while the crowd, mostly old men wearing traditional pointy white hats with black-velvet filigree, roared in appreciation. As a rotund Indian wrestler entered the ring, his coach told me, "We will see how we do. These sports are not popular, or even known, in South Asia, so it is all new for us." When I asked whether any of his athletes were nomads, he gleefully shouted, "None of us!"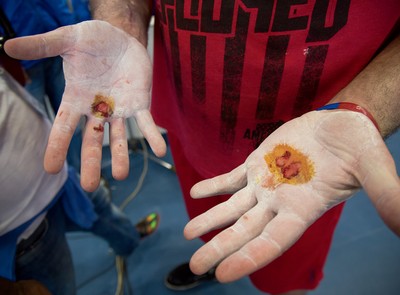 Kyrgyzstan's president, Almazbek Atambayev, had used the opening ceremony of the second Nomad Games to deride what he called the "ideological contradictions and conflicts" of other international sporting competitions, an apparent reference to the Rio Olympics, which had ended a few weeks earlier. But the Games, which featured both a Russian-built stadium and a U.S.-government-hosted yurt, were full of contradictions of their own, reflecting Kyrgyzstan's struggles to balance Russian, U.S., and Chinese interests.
One Kyrgyz man with 20 years' experience refereeing kok-boru, the headless-goat polo game, watched the U.S.-Russia match with curiosity. "The Americans, they don't understand anything. They haven't even done up their helmets," he said. "The first time they play, they won't understand. The second time, they'll understand everything," he continued. "You see, Kyrgyzstan has brought together two great enemies on one field. Better to play a game than to fight."