A Portrait of 'Literary Malice'
In his most recent book, Alex Beam details the disintegration of Vladimir Nabokov and Edmund Wilson's friendship.
The dazzling correspondence between Vladimir Nabokov and Edmund Wilson, two giants of 20th-century letters who met in 1940 and kept in close touch through the 1950s, is legendary. Less well known is their falling-out, triggered by, of all things, a Pushkin translation: In 1965, in The New York Review of Books, Wilson called Nabokov's version of Eugene Onegin "disastrous." When Alex Beam, a columnist for The Boston Globe, recently learned about the feud, he "burst out laughing." How could such men be so silly?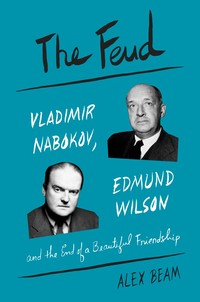 His probing has produced a concise portrait of "literary malice," which he notes was a specialty taught by a favorite secondary-school teacher of Nabokov's. It is also contagious, as Beam demonstrates. His acerbic account of even the "beautiful friendship" phase isn't flattering. The multilingual one-upmanship, the barbed assessments of each other's work: Why, you'll wonder, did the two enjoy spending time together?
Beam's caustic treatment of the "seven-plus years of malicious rhetoric" that ensued after Wilson's review is mercifully brief. If all the hifalutin nastiness is enough to leave a bitter taste, it also inspires an intense urge: to return to the books that show both writers at their best.
---
​When you buy a book using a link on this page, we receive a commission. Thank you for supporting The Atlantic.