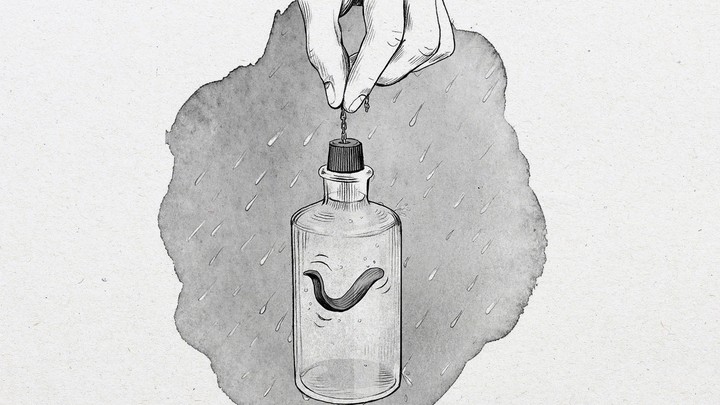 The Surgeon George Merryweather had a passion for leeches. According to Merryweather, the creepy worms possessed humanlike instincts, experienced the hollow ache of loneliness, and were capable of forecasting weather. All of this gave him an idea for a machine that he believed could transform meteorology.
In 1851, Merryweather unveiled his "tempest prognosticator" at the Great Exhibition in London. Having witnessed the agitation of freshwater leeches during the lead-up to a heavy storm, the doctor concluded that he could build a leech-powered weather-forecasting device. The contraption resembled a miniature merry-go-round, but in place of the usual ponies were a dozen glass bottles, each containing a single leech. Should a storm approach, the creatures would make their way to the top of the bottle, triggering a wire connected to a central bell.
— From Atlas Obscura: An Explorer's Guide to the World's Hidden Wonders
We want to hear what you think about this article. Submit a letter to the editor or write to letters@theatlantic.com.