What Fictional School Would You Most Like to Attend?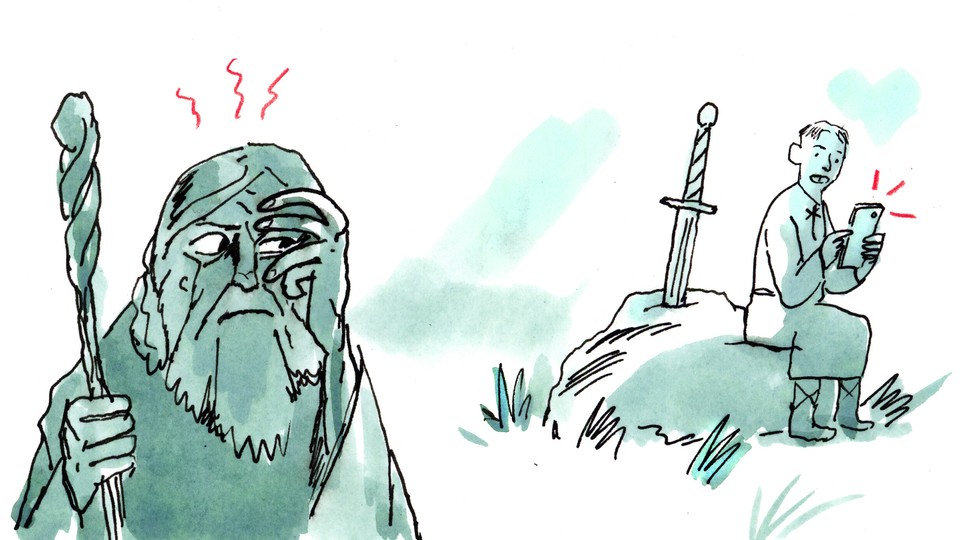 Bruce Degen, illustrator, The Magic School Bus
The fictional school I would like to attend is not a school as such; it is a castle, a cottage, a forest. I would be tutored by Merlyn, alongside Wart, the boy who will become King Arthur. I want to fly as a hawk, to swim as a perch, to learn all that is magical and noble from the man who has seen the future because he is living life backwards.
---
Richelle Mead, author, Vampire Academy
My elementary-school teachers liked that I was smart. My peers did not. If we'd all been at Walkerville Elementary, from the Magic School Bus series, maybe traveling through time and space together would have changed my social life. Even if it didn't, who wouldn't want to ride on an anthropomorphic bus?
---
Samm Levine, actor, Freaks and Geeks
Shermer High School, from The Breakfast Club. I'm nowhere near as nerdy as Brian; much smarter than that jock, Andy; and considerably more stable than John. Unlike real life, I might have actually gotten laid at that high school.
---
Sara Shepard, author, Pretty Little Liars
I was always dazzled by Louis Sachar's zany Wayside School, which was built 30 stories high instead of 30 classrooms across. Magical things happened to each of its students—often with hilarious results. My 10-year-old self really wanted to be a student there, and my adult self wouldn't mind being a teacher.
---
Rainbow Rowell, author, Carry On
Xavier's School for Gifted Youngsters—the version with the Danger Room and Cerebro, and Storm and Beast teaching between missions. Other superteams had lairs and skyscrapers; the X‑Men had a boarding school. I always wanted more comics about the school itself, like It's finals week at the X-Mansion! or Colossus sneaks into the girls' dorm!
---
Lev Grossman, author, The Magicians
I'm imagining the acceptance letters spread out in front of me, and the winner is clear: free tuition, elite student body, glamorous accommodations, unlimited magic food, and instruction in the hidden powers of the universe? I accept your generous offer of admission to Hogwarts School of Witchcraft and Wizardry.
---
Judith Viorst, author
After reading all of the Harry Potters, I can't imagine wanting to go anywhere but to Hogwarts—for the magic, the adventure, the life lessons, the amazing people I'd meet, and, of course, for Harry, who (as long as I'm dreaming) would have wound up marrying me instead of that Ginny.
---
Curtis Sittenfeld, author, Prep
Definitely Princeton. An idyllic movie-set-like campus, that delicious/rancid scent of privilege and exclusivity, over-the-top characters ranging from Albert Einstein to one of the Menendez brothers—obviously, such a place could exist only in the imagination.
---
Jeff Kinney, author, Diary of a Wimpy Kid: Double Down
The Learning Institute for the Very Enlightened, from The Mysterious Benedict Society. I think every kid hopes that there's something special within him or her. The students of LIVE are tapped to learn the skills they need to save the world. Sounds pretty special to me.
---
Gillian Cross, author, The Demon Headmaster
Antonia Forest's Kingscote School from Autumn Term and her other wonderful books about the Marlow family. Not because I'm in favor of private boarding schools, but because I couldn't pass up the chance to meet the Marlows, my favorite fictional family (and my children would never forgive me if I did).
---
Francine Pascal, creator, Sweet Valley High
Please don't make me go to Sweet Valley High. Even if I could be Elizabeth, I still don't want to go. It's everything I always hated about high school, and I truly hated high school. Besides, I don't trust myself; one day back and I'd probably want to be a cheerleader.
---
Maureen Johnson, author, Shades of London
Sunset Towers in The Westing Game, by Ellen Raskin. It's a structure designed to house, educate, and test individuals (who cares that they're different ages?). The curriculum is great: crack puzzles, locate the mad bomber, solve a murder, win a fortune. Sign me up, Sam Westing.
---
Joanna Cole, author, The Magic School Bus
I would love to attend the country schoolhouse in Understood Betsy, by Dorothy Canfield Fisher.
---
Danielle Fishel, actress, Girl Meets World
Napoleon Hill's "Invisible Council." Close your eyes and imagine a group of historical and influential individuals from every walk of life. Ask them for advice and imagine how they would respond. One point of the exercise is to realize that our personalities are incredibly multidimensional, and we carry within us a lot more wisdom than we perhaps care to realize.
---
Hanseul Kang, state superintendent of education, D.C.
Horace Green Preparatory School in "School of Rock," with an amazing teacher like Dewey Finn, who was able to tap into the passions of students with different strengths, help them find their voice, and bring their diverse talents together in a summative project that really rocks.
---
Reader Responses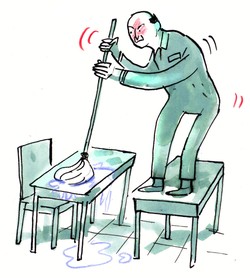 Joseph L. DeVitis, Norfolk, Va.
Welton Academy, in Dead Poets Society, where the English teacher John Keating urges his students to "carpe diem" and "make your lives extraordinary." What more can anyone ask of a school?
---
Dan Fredricks, Janesville, Wis.
The best party college ever—Faber College, home to the irreverent frat in Animal House.
---
Want to see your name on this page? Email bigquestion@theatlantic.com with your response to the question for our November issue: Who is the most influential politician in history?