Big in Venezuela: Rolex Revolutionaries
For those who've benefited from the country's political revolution, flaunting wealth with pricey timepieces is getting more complicated.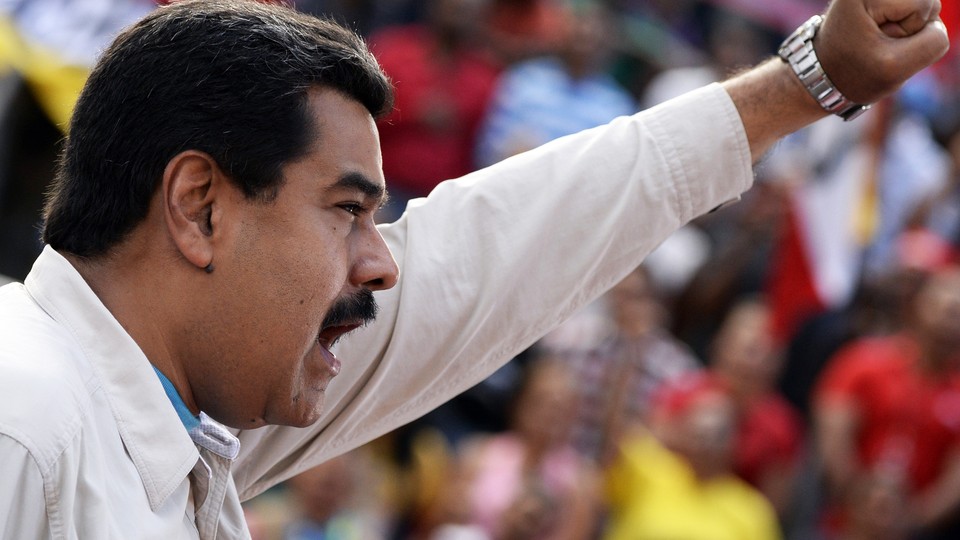 BEFORE its now 15-year-old dalliance with leftist Bolivarianism, oil-rich Venezuela was a country of beauty queens and luxury brands. But for those who have benefited from the country's political revolution, flaunting wealth is now complicated. The bespoke suits and designer purses favored by elites in other countries clash with the ruling regime's socialist ideals. Instead, Venezuelan officials tend to limit their public attire to the red shirts, military uniforms, and Venezuelan-flag-themed tracksuits favored by the late President Hugo Chávez.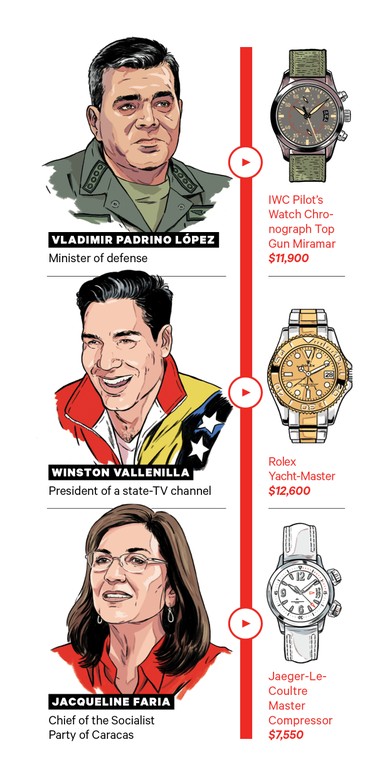 Or so it might at first appear. In fact, many elite Chavistas have taken to pairing these staid outfits with luxury watches. An extravagant timepiece apparently offers a means of differentiating oneself from the revolutionary pack, without attracting public scrutiny. Through years of scarcity, most Venezuelans have been too busy lining up for toilet paper and milk and bartering for medications to pay much attention to wristwear, let alone to distinguish between a Timex and a Rolex.
This is where the Venezuelan blog "Relojes del Chavismo" comes in. Published anonymously, it launched during a rash of antigovernment protests in early 2014. Its mission: to identify the brands and prices of the watches (relojes) favored by the country's revolutionary leaders—such as the IWC Pilot's Watch Chronograph Top Gun Miramar worn by the defense minister, and the president of a state-television channel's Rolex Yacht-Master. At the current monthly minimum wage, it would take a Venezuelan worker nearly 80 years to earn the $12,600 required to buy a Yacht-Master—and that's without taking into account the world's highest inflation rate.
Venezuelan officials may be long on timepieces, but as their country teeters on the brink of social and economic collapse, they appear increasingly short on time.