What Is History's Most Influential Feud?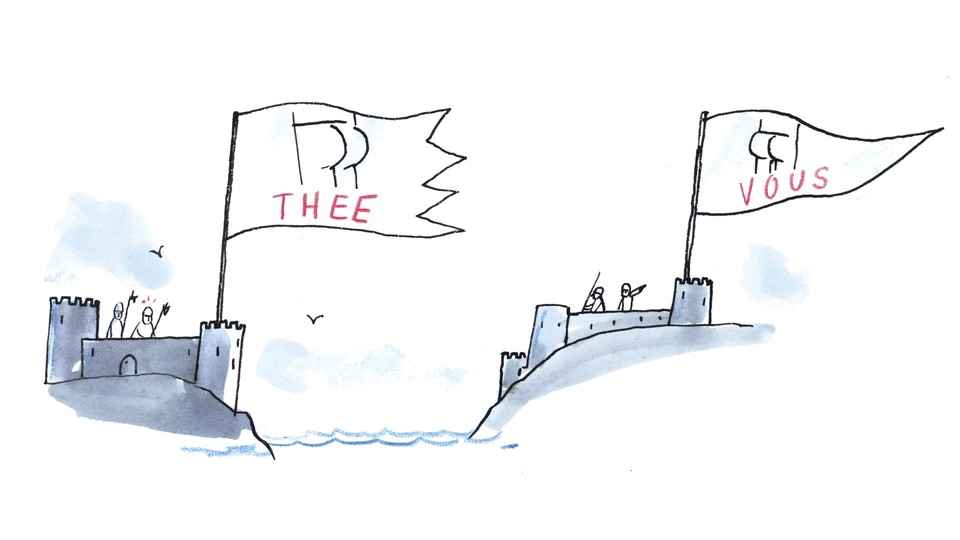 Elizabeth Cleland, associate curator, Metropolitan Museum of Art
We're still fascinated by the rivalry between England's Henry VIII and France's Francis I after 500 years. Undeniably facetious, it nonetheless resulted in a spectacular period of competitive patronage: tapestries, paintings, arms and armor, jewelry—posterity wins!
---
Tamim Ansary, author, West of Kabul, East of New York
Properly speaking, feuds are between cousins. Dar al-Islam and Western Christendom go back to the same ancestors, their descendants can't seem to stop fighting, and no one can really explain what the violence is about except: "They started it."
---
Steven Watts, history professor, University of Missouri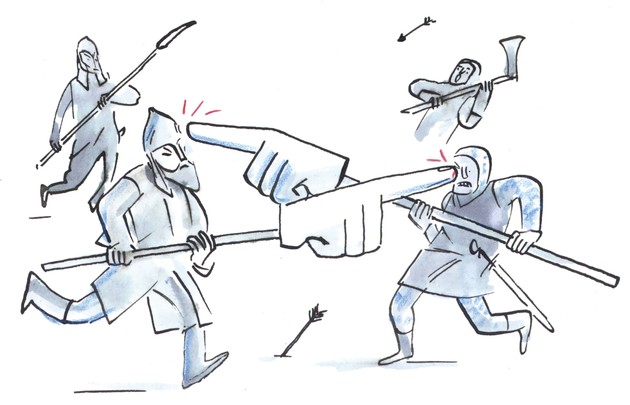 Outside of the Los Angeles Lakers versus the Boston Celtics, the feud between Christianity and Islam gets my vote. From the Moorish invasion of Europe to the Crusaders' assault on the Holy Land to the modern clashes that roil much of the globe, the tension between these two religions has shaped the arc of history.
---
Blake J. Harris, author, Console Wars
The Montagues and the Capulets. That brouhaha (and the middle-school teachers who require students to read about it) perpetuates a kind of romantic notion that ignites countless quarrels to this day.
---
Adam Alter, marketing professor, NYU Stern School of Business
Galileo versus the Church, for fueling the myth that science and religion are natural enemies. But the universe doesn't become less spiritual as we understand it better; in fact, the poetry in scientific truths flourishes with deeper understanding.
---
Dan Charnas, author, The Big Payback: The History of the Business of Hip-Hop
Alexander Hamilton's feud with Thomas Jefferson predicted the great schisms of American history: city versus country, North versus South, slavery versus emancipation, nativism versus diversity. Long after the Broadway stage goes dark, those dichotomies will likely still shape our political landscape.
---
Dean King, author, The Feud
Palestinians and Israelis. A feud is not just about honor, insult, and revenge, but also about turf. There's no bigger turf war, and no greater flash point.
---
Mallory Ortberg, Dear Prudence columnist, Slate
In the lead-up to the Civil War, Charles Sumner made an impassioned speech criticizing Andrew Butler of South Carolina. Butler's cousin Preston decided Sumner wasn't enough of a gentleman to duel over it, and instead beat him nearly to death on the Senate floor with a gold-tipped cane.
---
Jeffrey Archer, author, This Was a Man (November 2016)
The rivalry between the artists J. M. W. Turner and John Constable came to a head before a Royal Academy exhibit, when Constable was touching up The Opening of Waterloo Bridge. Upon seeing the colorful work, Turner placed a single daub of red on his own painting, Helvoetsluys. Constable considered it an act of aggression, and they became longtime enemies.
---
Reader Responses
Hillary Raphael, Forest Hills, N.Y.
Coco Chanel versus Christian Dior. Avant-garde female subjectivity went head-to-head with retrograde objectification and engendered a fashion landscape in which the two could coexist.
---
Tom Linhares, Redmond, Ore.
Hatfields and McCoys. No one really remembers the reason for the feud. But that is the point—feuds are fundamentally futile.
---
Patrick Driscoll, Tinton Falls, N.J.
The Neanderthals and the Homo sapiens some 40,000 years ago.
---
Want to see your name on this page? E-mail bigquestion@theatlantic.com with your response to the question for our September issue: What fictional school would you most like to attend?