Satire and Shtick Against a Backdrop of 'Glorious Dust'
A mother and daughter wade through the loss of father and son in Olja Savičević's bleakly bizarre novel Adios, Cowboy.
"Yes, I'd made it!" proclaims Dada, the aptly named narrator of this bleakly antic Croatian novel, which is everything a glossy Adriatic tour brochure is not. "I'd returned to my hometown: nothing more than a vast rubbish dump, mud and olive groves, glorious dust." It's the summer of 2009, and Dada has left a lousy job in Zagreb—"the only quasi-city in this wasteland"—to help tend to her mother. Stuck in their old house, Ma is now taking too many pills and still mourning the deaths of her husband and son.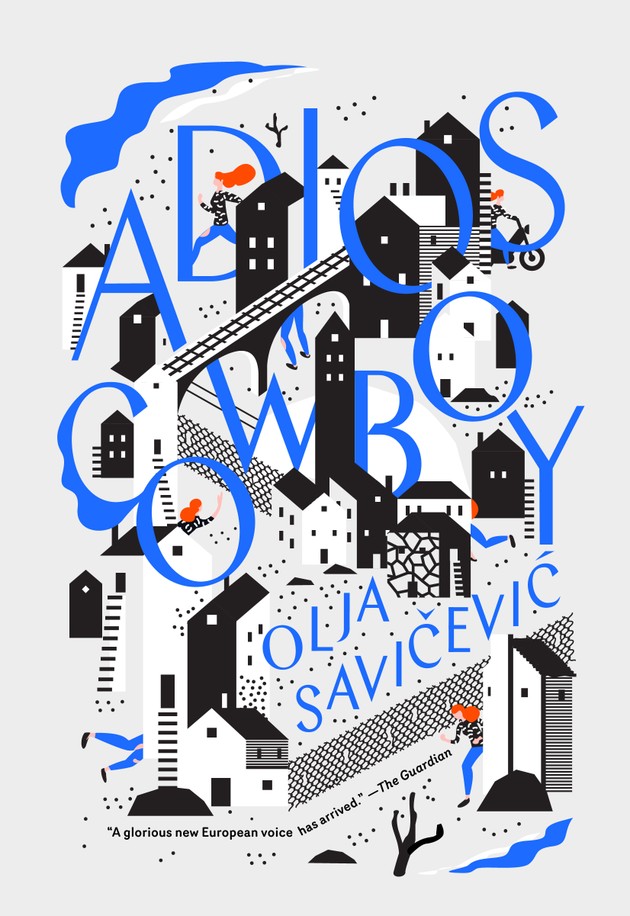 One an invalid and the other a teenage suicide, they obviously weren't casualties of the war. In fact, "in the sense of shooting," the horrors of the 1990s never came to the Old Settlement. So why did Dada's brother throw himself in front of a train? What accounts for Dada's "inability to turn something round in myself"? How to understand a national "mentality [that] can be described in four words, from you never will in the south to whatever in the north"?
In Dada's wild amalgam of quest story, social satire, and comic shtick (plus a surreal film-shoot scene featuring cowboys), you won't catch Savičević offering tidy diagnoses. You won't care, thanks to prose that glints like the sea in the distance.
By Olja Savičević, translated by Celia Hawkesworth
---
​When you buy a book using a link on this page, we receive a commission. Thank you for supporting The Atlantic.