The Elusive Maggie Thatcher
Why novelists can't seem to get her right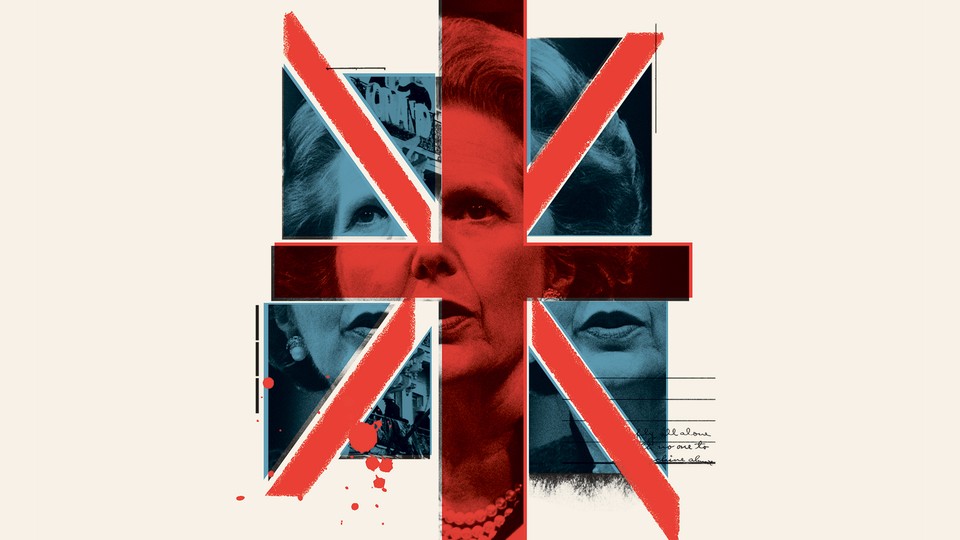 Margaret thatcher, though a prodigious consumer of economics textbooks and briefing documents, and a frequent spouter of Bible passages, has been widely considered deaf to literature. Even a besotted admirer like the novelist Anthony Powell found it hard to take her reading seriously. After Thatcher told him that Dostoyevsky's novel The Possessed had helped her understand the pressing problems of the day, he wondered in his journal "when, how, she got round to this. Did she read the novel, see its contemporary relevance herself, or was that pointed out to her by someone? I fear probably the latter." (His skepticism was well founded: The someone was apparently the journalist Malcolm Muggeridge.) In any case, reducing a classic novel to a kind of political how-to guide plays right into the prevailing image of Thatcher among the literary set: someone who, in the writer Jonathan Raban's words, "doesn't appreciate doubleness, contradictions, paradox, irony, ambiguity." One famous anecdote has her pulling out a copy of Hayek's The Constitution of Liberty at a meeting and pronouncing, "This is what we believe."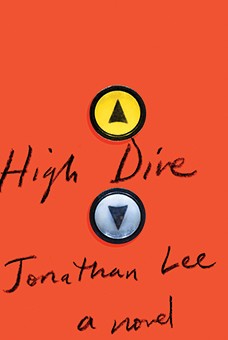 Novelists, in turn, invite the charge of being blinkered about Margaret Thatcher, undisposed to see her except in melodramatic terms. As D. J. Taylor notes in his new book, The Prose Factory: Literary Life in England Since 1918, she has been treated as "an almost mythical figure … for whom the techniques of realist fiction seem sadly inadequate." Novels about Thatcherism tend toward satire and even farce—Jonathan Coe's What a Carve Up! being perhaps the classic instance. Novels portraying Thatcher herself veer toward Gothic fantasy: the prime minister as monster, stripped of her name—in The Satanic Verses, she is Mrs. Torture—and sometimes of more than that. In Ian McEwan's The Child in Time, we are told about "a convention in the higher reaches of the Civil Service never to reveal, by the use of personal pronouns or other means, any opinion as to the gender of the prime minister." In The Line of Beauty, the winner of the 2004 Man Booker Prize, Alan Hollinghurst achieved a breakthrough, portraying Thatcher as a lightning rod and exploring precisely the extremities of response to which his emotive predecessors had succumbed.
In High Dive, the celebrated young British novelist Jonathan Lee puts the prime minister in even clearer perspective. Lee's third novel, the first to be published in the United States, is a work of social realism that treats the historical Thatcher (variously identified as Maggie, Mrs. T., the Prime Minister, and the Lady) in a balanced rather than partisan way. She gets no walk-on role—unless you count a momentary glimpse of shoes "that could be hers"—but she serves as more than just a screen onto which others project their illusions. Her presence enables Lee's novel to bypass a crude critique, or cartoon version, of the period in order to portray individual lives floundering and changing in the midst of social and political upheaval. The novel's epigraph, a few lines from Czesław Miłosz's poem "Ars Poetica?" that begin "how difficult it is to remain just one person," signals the literary values of human complexity and fluidity that Lee steers by here.
The novel unfolds at the Grand Hotel, in Brighton, during the run-up to the 1984 Conservative Party Conference, which was overshadowed—though not interrupted—by an Irish Republican Army bomb that killed two men and three women. Philip Finch, also known as Moose, is the hotel's unassuming deputy general manager and the divorced father of the disgruntled Freya, who is in the process of deciding whether to apply to university. During her occasional shifts at reception and in the bar, Freya encounters a man who identifies himself as Roy Walsh, but whom the reader knows to be Dan, the 24-year-old IRA foot soldier assigned to plant the bomb. Lee moves among the three characters' perspectives, so that we know more than any one of them does—an effect exacerbated by hindsight.
In an author's note, Lee says that he has tried to "imagine myself" into the gaps in the historical record. That effort leads him to devote most of the novel to invented characters and to incidents that take place before the bombing, which he saves for very near the end. Lee is interested in Brighton not just as the site of memorable death and destruction, or of imminent death and destruction. He's intent on social portraiture, evoking a place where people inhabit lives that have registered no seismic wave of Thatcherism—a seaside town in the 1980s, with its customs and rituals. Upon first meeting Freya, we learn how the locals respond to rare days of September sunshine:
They threw off their drizzled raincoats and raided drawers for gaudy shorts. They cooked themselves on towels and bobbed about on waves. Gulls tottered across rocks, heads dipping low and feet lifting high, the motion mirrored by a kid checking his shoe soles for chewing gum.
Navigating between the once-in-a-lifetime and the day-to-day, Lee trains a slyly comic eye on the way that reverie crashes up against mundanity. Moose cares about Thatcher as an aspect of his own ambitions, and though he tells himself to "rein in his excitement" at the prospect of talking to her "at the big drinks function and then again maybe over breakfast," he also can't resist imagining the Grand acquiring renown "as the Lady's favourite hotel—her mentioning it in interviews—and people beginning to call it, colloquially, the Lady Hotel." Then he decides that it "perhaps wasn't a good idea, that the Lady Hotel sounded like a cheap King's Cross brothel." A mood that begins in airborne fantasy ends on a note of earthbound caution: "You had to be extremely careful, in the hospitality industry, with both names and numbers." Moose proceeds to remember the tale of a hotel that called a suite the George IV, only to suffer a peeved inquiry about the other three George suites.
If Moose represents the (quickly deflated) view of Thatcher as superwoman—and a route to advancement, and an object of desire—the Irish characters promote the monstrous view of Thatcher, just as readily undercut. One of them sums up her egregious failures of sympathy: "Watching soldiers starve. Being brutal to the poor. Ignoring the north and the west." Yet in the interplay between Dan and his boss, the IRA taskmaster Dawson McCartland, Lee makes sure to probe the philosophical frailties of their anti-Thatcher position. Dawson asks Dan during their first encounter whether he's a "fan" of empathy. "I don't know," Dan replies. "I suppose so." Later, Dan appears to settle his moral qualms about republican violence by appealing to an ethical argument: Making politicians feel vulnerable on their own doorstep could mark "the beginning of the end of apathy … the start of an understanding."
But immediately afterward, Dan admits to enjoying the more banal and brutal thrill of undercover life, "the sprint of adrenaline in your blood" and the relief it brings from other feelings. "There was something nimble about deceit. He tried and failed to remember a time when he'd felt appalled at the thought of it all." And when Dan's doubts return, he realizes that the noble justification he has borrowed from Dawson has a worm of hypocrisy at its center. In the final pages, Dawson talks about Thatcher's "lack of empathy, her inability to imagine herself into other people's shoes." Dan notes that "Dawson did not talk about the victims in the Grand." Lee isn't implying moral equivalence, drawing a neat parallel between the IRA's and the British government's heartlessness. His novel's subtler suggestion is that judging the empathy of others is an elusive exercise—and that speaking the language of empathy is no guarantee that you possess it.
"Margaret thatcher had nothing to do with real life," thinks Freya Finch, the novel's voice of unillusioned clarity, a perspective that escapes both her father and the terrorists. "Margaret Thatcher was a person other people had made up." Lee agrees, but at the same time takes note of the very real effect of Thatcherism as a domestic force. When Moose suffers a heart attack shortly before the party conference, Lee observes that because of Thatcher's assault on the unions, he is eligible for only six days' sick pay a year. But instead of dwelling on the irony that a punitive social policy prevents an ill deputy manager of a seaside hotel from recovering fully, the better to prepare for a visit from the author of that policy, Lee permits Moose to remember the benefits of her actions: "It was true, too, that a couple of years ago it was impossible to sack bone-idle staff." Most literary portraits of Thatcher and Thatcherism have done without such "too" sentences.
Lee's novel could have done without the long interlude that fills in a backstory for Moose, a cuckolded middle-aged everyman who turns out to be that very un-English type, the faded jock-god. It's not hard to spot the influence of John Updike's Rabbit and Philip Roth's Swede (from American Pastoral) on Lee's fallen athlete. Once "destined for great things"—a champion cricketer, soccer player, runner—"the Finch," as he was known in his glory days, proved to be, in a curious reprise of Freya's verdict on Thatcher, "a character other people had made up," and his promise came to nothing. Lee alludes to Updike's line about giving the mundane its "beautiful due" and makes a number of strained efforts to do so using Updike's tone and manner.
But he had no need to introduce his what-might-have-been subplot or his cut-price version of the American sublime. If only Lee had seen, with his otherwise astute eye, that they would be mere distractions from all the inventive things that he does with Margaret Thatcher and that Margaret Thatcher does for him.