What Is the Greatest Comeback of All Time?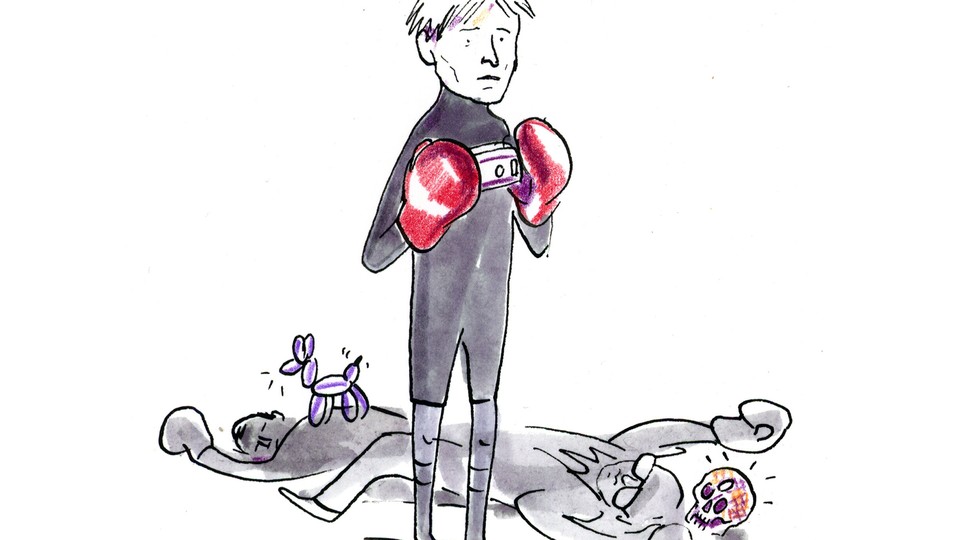 Paul Ingrassia, author, Engines of Change
In 1979, Chrysler ran out of cash. Its chairman, Lee Iacocca, begged creditors for breathing room and the auto-workers union for concessions. When a nighttime fire ravaged the Manhattan offices where loan documents would be signed the next day, executives and lawyers waded through smoke and water at 2 a.m. to retrieve the papers. Fast-forward to 1983: Thanks to the Reagan recovery and hot-selling new "K-cars," Chrysler repaid its loans seven years early. Iacocca beamed next to a huge replica of the check—standing, as his PR man said, "like Patton in front of the flag."
---
Erin Burnett, anchor, CNN's OutFront
Pompey crushed Julius Caesar during Rome's civil war, forcing him to retreat. But Pompey failed to follow through. Caesar became Caesar, changing the course of history. Thanks to social media's ability to make politicians seem small and petty, none may ever measure up. Power, fame, mystery. Caesar still has it all. Plus a salad and a casino.
---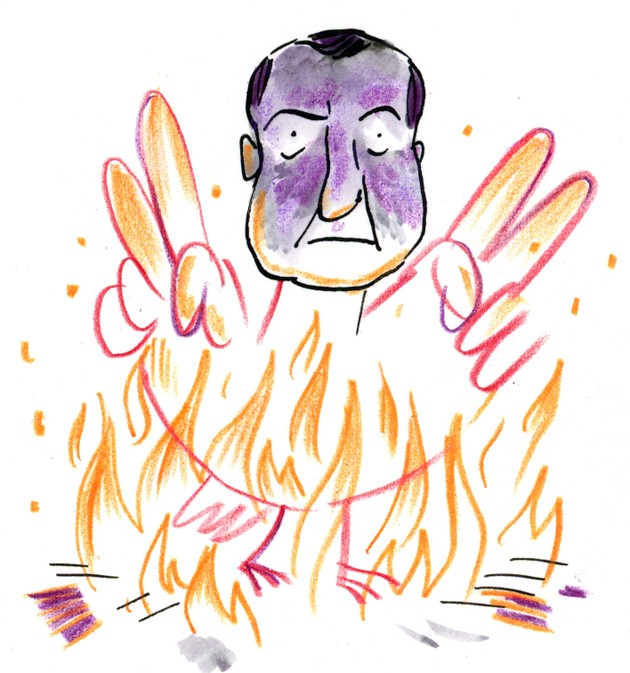 Richard D'Aveni, strategy professor, Tuck School of Business at Dartmouth
Richard Nixon's comeback after his 5 o'clock–shadow debate with JFK and sore-loser speech ending his California gubernatorial bid was miraculous. But Nixon may be poised for an even greater comeback when historians compare his legacy with those of the ineffectual leaders who have followed him. Nixon was the last president besides Ronald Reagan to control the world stage—setting in motion the salt treaties, the opening of China, the demise of the Soviet Union, and many other globe-shaping events. And his transgressions were minor next to much of what goes on in Washington politics today.
---
Felix Salmon, financial journalist
Were it not for Andy Warhol, the current multibillion-dollar market in contemporary art would barely exist. Last year, he broke a record for the highest annual sales of any artist; he is the spiritual godfather to artists such as Richard Prince and Jeff Koons. Yet in 1993, six years after he died, Warhol's reputation was such that when 16 of his canvases came up for auction, only two sold: The erstwhile king of pop art was scorned by almost all self-respecting collectors. Warhol's recovery from that slump has no precedent in the history of art or commerce.
---
Joe Scarborough, host, MSNBC's Morning Joe
"I am finished," 40-year-old Winston Churchill declared in 1915, after leading one of the most disastrous naval campaigns in Great Britain's history. Members of his own party declared him a "public danger" and a "maniac." But 20 years later, his prescient warnings regarding Hitler's rise led Churchill to 10 Downing Street, despite not being the choice of his king, his cabinet, or even his own party. Once there, Churchill inspired his small island to persevere against a ruthless Nazi war machine that had effortlessly rolled across Europe, and to help save Western civilization.
---
Pat Buchanan, political commentator
Betrayed, scourged, crucified on a cross between two thieves, Jesus of Nazareth rose from the dead and sent his apostles to preach his doctrines to the world, out of which came Christianity and Western civilization. Then he ascended into heaven. His name is known to more people than that of any other man who walked the Earth, and the empire that crucified him is gone.
---
Reader Responses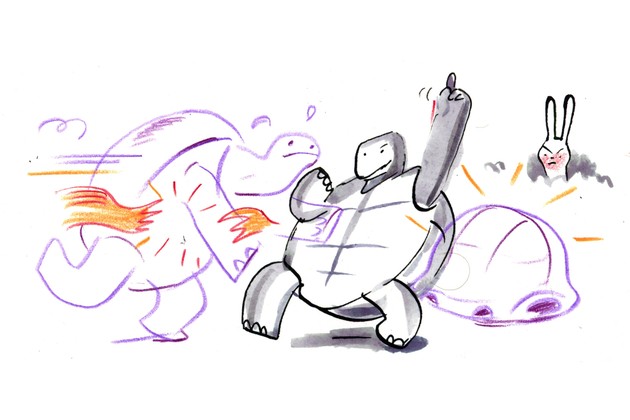 Mike Mackenna, Bogotá, Colombia
The Buffalo Bills' comeback win over the Houston Oilers in the 1993 NFL playoffs.
---
Brian Fitzgerald, New York, N.Y.
Aesop's tortoise.
---
Want to see your name on this page? E-mail bigquestion@theatlantic.com with your response to the question for our March issue: What supporting player has most influenced history?