Remembering the Soviet Union's Disappeared
Russia has never fully reckoned with Stalin's atrocities. Now a grass-roots effort is memorializing victims, plaque by plaque.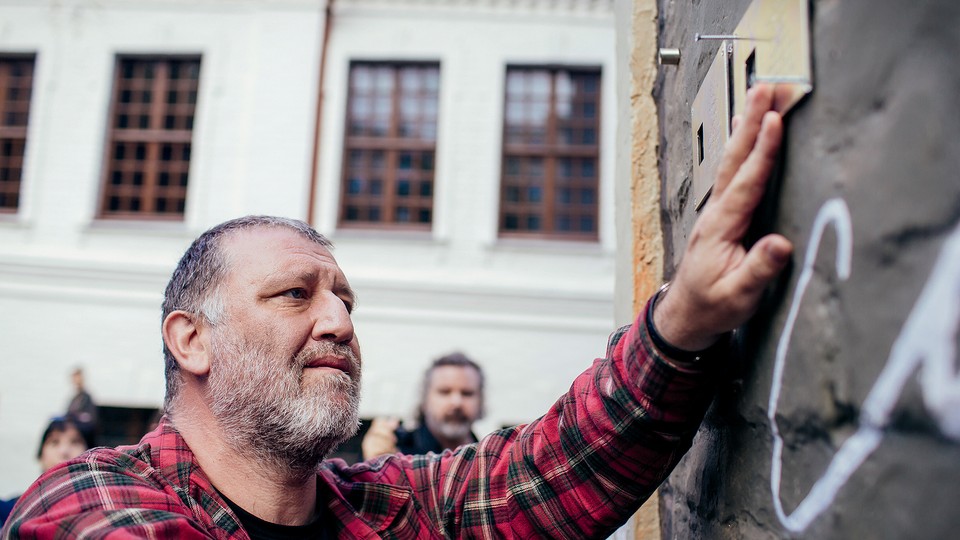 Boris shternberg was a believer. As the Soviet Union formed, he held a series of official positions, including administrator of Moscow's reservoir. But the system in which he had placed his faith ultimately betrayed him, as it did so many Communists of his era: One day late in 1937, Joseph Stalin's secret police, the NKVD, snatched Shternberg from his Moscow apartment. He spent the next two months being interrogated and tortured. On December 19, 1937, the NKVD ordered him shot.
Shternberg's execution cast a long shadow on his family. His wife spent five years in a labor camp, and was allowed to return to Moscow only after Stalin's death; Shternberg's daughter fled Russia with her family in 1972, eventually settling in New York City. What had happened before was rarely mentioned. "There was so much silence in our family," says Shternberg's granddaughter, Nina Kossman, who recently traveled back to Moscow to commemorate her grandfather. "A dense silence."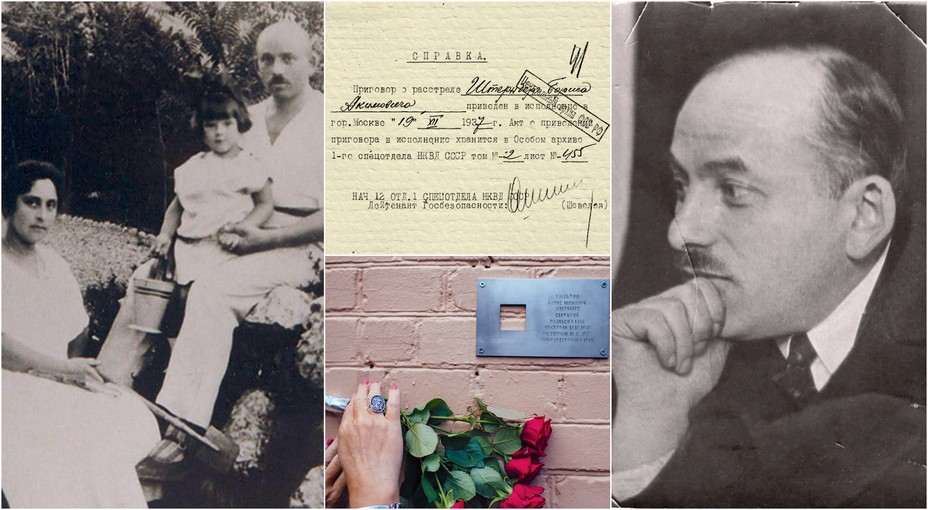 In Russia, too, the dark aspects of the Soviet past have not been fully reckoned with. Though many millions are thought to have died as a result of Communist-era repressions, no official national memorial to the victims exists. Vladimir Putin has presided over a subtle rehabilitation of Stalin, emphasizing his role in winning World War II and turning Russia into a superpower, while downplaying his crimes. Recent polling shows that 45 percent of Russians believe Stalin's achievements at least partly "justify" the suffering he caused, up from 25 percent in 2012.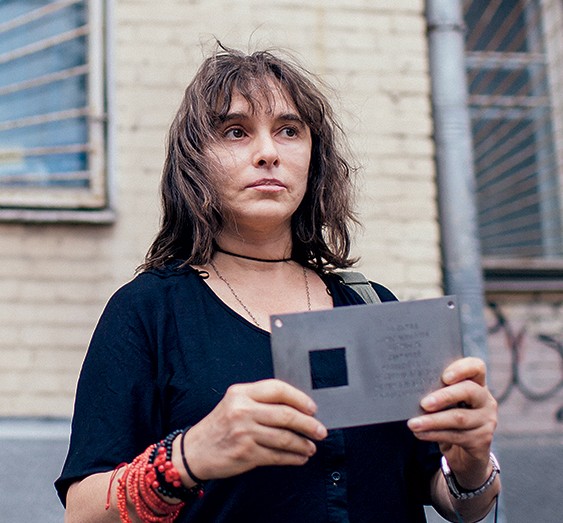 Yet one recent Sunday morning, Kossman, now a Queens-based artist and writer, joined a small band of Russian activists who have begun hanging plaques at the last known addresses of victims of Soviet-era repressions, in a project they call Posledny Adres ("Last Address"). Serguei Parkhomenko, the memorial's mastermind, says it is a retort to a government that believes "human life means nothing, and the interests of the state stand above all else." In today's hyper-patriotic atmosphere, the humble sheets of brushed steel, each the size of a person's palm, are practically subversive.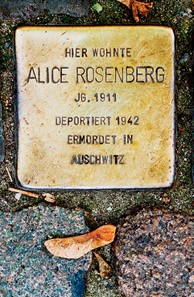 Parkhomenko, a veteran journalist and activist, was inspired after encountering the German artist Gunter Demnig's Stolpersteine ("Stumbling Blocks") project, a series of brass squares embedded in streets across Europe to honor Holocaust victims. Parkhomenko resolved to create a Russian analogue. Together with Memorial, a leading Russian human-rights group, he gathered a crack team of historians, writers, and artists to hash out a concept.
The winning design, by Alexander Brodsky, one of Russia's best-known architects, draws its power from its restraint. An empty square ("a sign of absence, of loss," Brodsky told me) dominates the plaque's left-hand side, a place where one might ordinarily expect to find a portrait. The text, carved by hand in a rough font similar to that used on Soviet machinery, nods to the manual labor that wrenched the life out of many prisoners. Each plaque lists a victim's name, occupation, and dates of birth, arrest, death, and "rehabilitation." (After Stalin's death, the Soviet government cleared many victims' names.) For families whose relatives' bodies were never recovered, the plaques are the closest things they have to grave markers.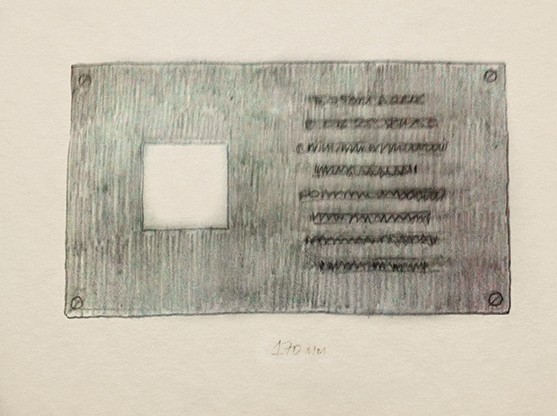 While the authorities have not given Last Address their blessing, they have not stopped it, either. For now, any Russian can visit the group's Web site (poslednyadres.ru) and pay 4,000 rubles (roughly $60) to request a plaque. Before proceeding, Last Address asks residents of a building for permission; only a handful have refused.
So far, nearly 100 plaques have gone up in Moscow and several other Russian cities. Another 900 applications have been submitted. With each new name, Parkhomenko hopes to help crack the silence surrounding Soviet atrocities. "The goal is to get people talking," he says. "This history must be told in full." On the day Kossman came along to help memorialize her grandfather, Parkhomenko and participating families hung seven new plaques, including one at 21 Sivtsev Vrazhek Lane, where Shternberg once lived in apartment 41. The procession ended on Palikha Street, in northern Moscow, where a bespectacled priest from a nearby church delivered an impromptu speech. "We do not even understand the scale of the tragedy that our country lived through," he said.