A Short Review of The Unprofessionals
An anthology from The Paris Review highlights new writers—and some very famous ones, too.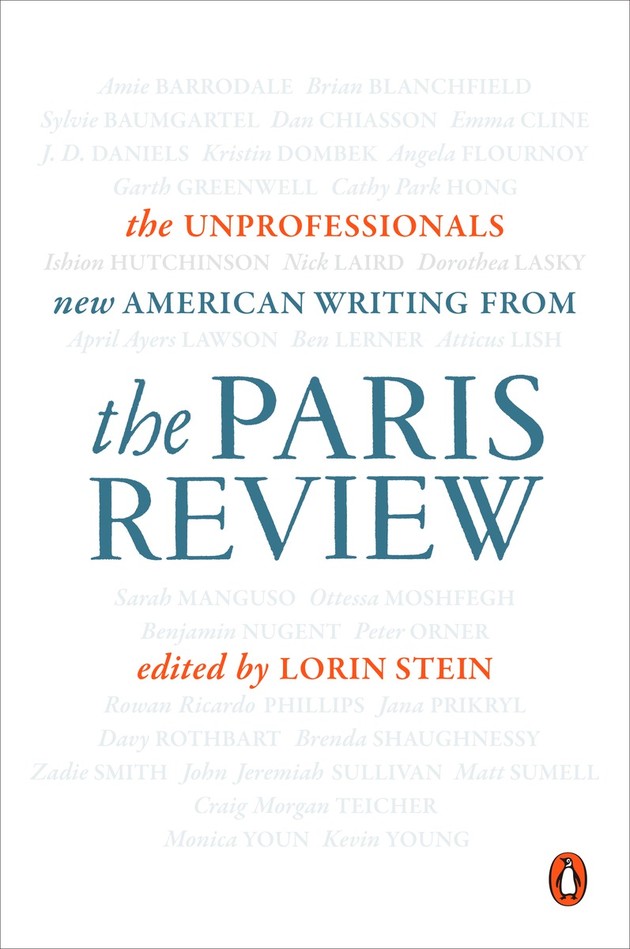 In his preface, Lorin Stein, the editor of The Paris Review since 2010, touts the magazine's interest in unsung talents who excel in short forms, not fame-seekers taught to "write long and network hard." He's right to boast of a thriving tradition of literary discovery. Lesser-known writers manage startling feats in the array of stories, poems, and nonfiction pieces collected in this anthology. But don't be surprised—or disappointed—to encounter the work of very successful pros, too, from Zadie Smith and Ben Lerner to Dan Chiasson and John Jeremiah Sullivan.
You'll also find a preponderance of male voices—and voices is the operative word for a collection that prizes, in Stein's words, "a sense of interiority overheard." Of the 12 stories, nine (or 10, if you count Smith's "Miss Adele Amidst the Corsets" on the grounds that Miss Adele was once a boy) feature men as first-person narrators or protagonists. The memoiristic nonfiction skews male as well.
Yet listen to these characters—a sperm donor, a prisoner, a self-anointed jackass, a frat boy—and you'll hear almost all of them wrestling with their gendered roles. In that way, they speak "the vernacular of our time," as Stein puts it. Even better, they explore the state of their souls.