How to Make Money in Music
As CD sales plummet, pop stars are finding new ways to get paid for their tunes.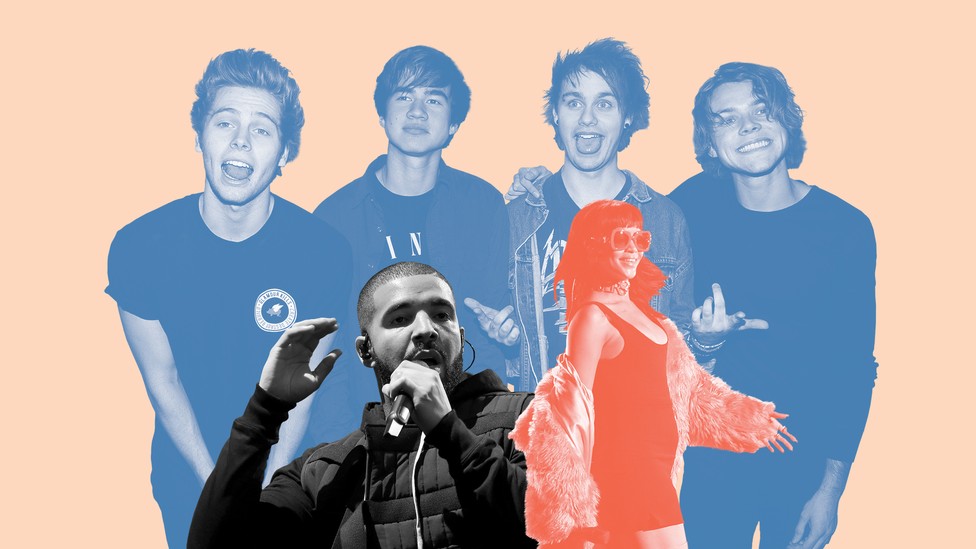 Since at least 1908, when the songwriter Jack Norworth immortalized Cracker Jack in "Take Me Out to the Ball Game," brand names have wormed their way into consumers' minds through popular music. But their prevalence atop today's charts—from Drake divulging his soda preference ("I avoided the coke game and went with Sprite instead"), to Rihanna name-checking her sunglasses ("Got my Ray-Bans on and I'm feelin' hella cool tonight"), to the boy band 5 Seconds of Summer crooning about a pair of briefs ("You look so perfect standing there in my American Apparel underwear")—hints at how musicians are adapting to a changing marketplace.