The Fearless Erica Jong
In her 70s, she's as eager as ever for sex and adventure.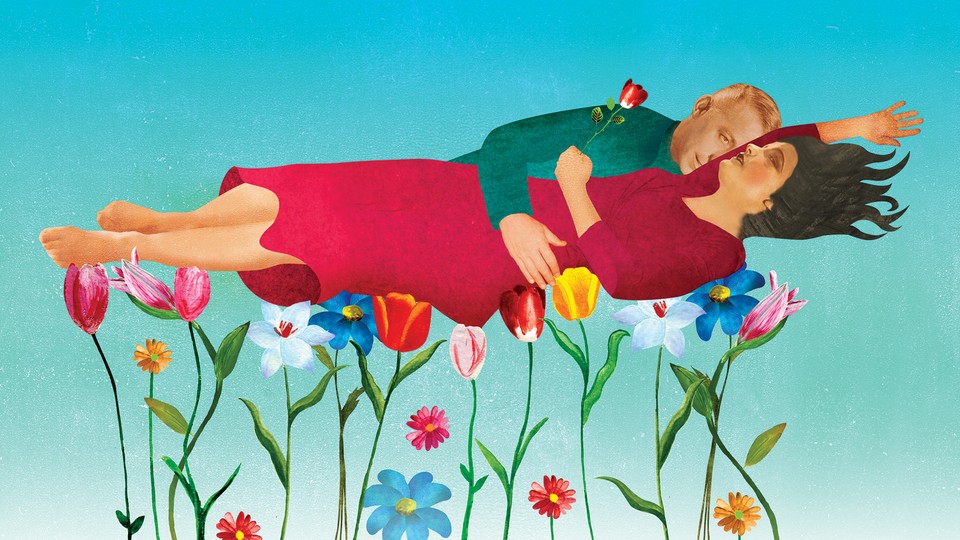 The truth is: I do not want to finish the book and let it go. It is like letting my life go. It will cease to be mine; it will go out into the world and become like a fire hydrant for any cur to piss on. It will begin its long journey from my will, my brain, my language, into the hearts of those who need it. But, in the interim, like a child, it may have to take a lot of abuse. Sometimes my books are messengers that people want to shoot. And then they linger on, despite the odds.

—Erica Jong, Fear of Fifty
I've taken Erica Jong to bed. That is, I made her Fear trilogy—Fear of Flying (1973), Fear of Fifty (1994), and now Fear of Dying—my bedtime reading for a week, playing catch-up with a cultural phenomenon that doesn't just "linger on," as she humbly puts it. From the start, Jong has surged to the front, leading Baby Boomers where they fear to tread, though somehow I've missed out until now. I was 11 years old when Fear of Flying was published and didn't notice when it took off, a sensational debut novel by a 31-year-old that has sold more than 27 million copies (and remains in print). Whatever was happening in the cloud-streaked skies above my middle-class home—louche Jacqueline Susann and Jackie Collins girls in miniskirts flying first-class in a confetti swirl of champagne and pills and zipless fucks—down below I was eating meatloaf, wearing plaid jumpers made from Simplicity patterns, and watching PBS. But now that I've joined her on the far side of 50, those two decades between us barely register. At any rate, we're both facing the countdown, aren't we?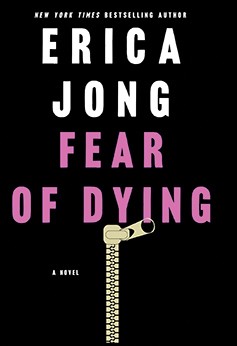 Still, I wasn't ready to rush into Jong's latest. I wanted to work my way up. So I turned first to the semiautobiographical novel that made her name, and even at my advanced age, I was shocked. It's totally not the sort of book I thought it was. Visiting a psychiatrists' convention in Vienna with her shrink husband, Jong's 29-year-old heroine, Isadora Wing, lusts after all kinds of men—naturally. But there isn't a lot of actual sex. The zipless fuck (was that doing it in an airplane lavatory?, I'd always wondered) refers to the fantasy—not the reality—of quick sex among strangers, unencumbered by baggage or backstory or even zippers. The extramarital lover Isadora does end up taking is most notable for his dirty toenails and his impotence. The book is witty, candid, and brainy—there are meditations on everything from Western psychoanalysis to being Jewish in modern-day Germany—and what an eye its author has. (Jong started out writing poetry.) "Germany is patrolled by armies of gray-coated ladies in Tyrolean hats and sensible shoes and jowls crimson with exploded capillaries." Closer to home, she zooms in on the "remarkable specimen" an unclothed early boyfriend reveals, noting "a most memorable abstract design of blue veins on its Kandinsky-purple underside."
Isadora Wing's head is where the real action is, and books, not just bodies, get her going. As a girl, Isadora says, she read and read: "Pearl Buck, Tolstoy, or Carolyn Keene, the author of Nancy Drew. I made none of the snotty divisions you learn to make later." Lonely in an unhappy marriage, Isadora then tried to write poetry, but where were the female literary role models?
We looked to our uncertain heroines for help, and lo and behold—Simone de Beauvoir never makes a move without wondering what would Sartre think? And Lillian Hellman wants to be as much of a man as Dashiell Hammett so he'll love her like he loves himself. And Doris Lessing's Anna Wulf can't come unless she's in love, which is seldom. And the rest—the women writers, the women painters—most of them were shy, shrinking, schizoid. Timid in their lives and brave only in their art. Emily Dickinson, the Brontës, Virginia Woolf, Carson McCullers … Flannery O'Connor raising peacocks and living with her mother. Sylvia Plath sticking her head into an oven of myth. Georgia O'Keeffe alone in the desert, apparently a survivor. What a group! Severe, suicidal, strange. Where was the female Chaucer? One lusty lady who had juice and joy and love and talent too?
Fear of Flying was less The Happy Hooker (also from the 1970s) than A Portrait of the Artist as a Horny—and why not?—Young Woman. (John Updike compared Fear of Flying to The Catcher in the Rye and Portnoy's Complaint.) That Jong's novel was never mentioned while I was studying literature in graduate school baffles me. This was in the 1980s, and I attended for a leisurely six years—there was certainly, as Andrew Marvell would say, world enough and time. The female literary canon began and ended with Woolf, and after covering the usual all-male parade from Chaucer to Joyce, my mostly male professors went on to later-20th-century authors such as John Cheever, Raymond Carver, and John Barth (Giles Goat-Boy—why?). If I spent most of a year on a paper that explored metafiction in Robert Coover's The Universal Baseball Association, Inc., J. Henry Waugh, Prop. by way of an analysis of baseball statistics (true story!), surely Jong deserved a place on the list.
Not that she is the sort to let academic myopia daunt her. Well before my time, Jong charted her own path through the staid syllabus, as I learned from Fear of Fifty, a midlife memoir that I found interesting, if more collage than sustained narrative. At Barnard, where she was an undergraduate from 1959 to 1963, virtually no female writers were taught. Going on to study poetry at Columbia, she wrote her master's thesis on representations of women in Alexander Pope's work. She then discovered the poetry of Plath and Anne Sexton, and eventually struck up a friendship with Sexton, who seems to have found Jong's spirit at least temporarily contagious: they drank vodka gimlets at the Algonquin, and Sexton exuberantly inscribed one of her books for Jong, "Yes, yes, let's live!"
I thought I might be able to report that Fear of Dying is a Death of Ivana Ilyich for our era, but Jong's novelette is better compared to one of Woody Allen's later, jauntier movies—which suits her intentions. For the Baby Boomers now gearing up to rage, rage against the dying of the light, Jong has a refreshingly sensible message: don't go quietly, but do ease up a little. The narrator, an aging actress named Vanessa Wonderman, has it all—dying parents, a rich 80-something husband with erectile dysfunction, a daughter expecting her first child, and a sick dog. Isadora Wing, a friend of Vanessa's, makes brief, pleasant appearances. So does Jong's trademark term from her classic. Upset about all this aging and death, Vanessa seeks to reconnect with her youthful sexuality via a hookup site, Zipless.com.
But this time Jong goes for brisk satire, even shtick, and you won't find Vanessa doing riffs on Kübler-Ross, Dr. Kevorkian, or the paucity of aging heroines. Jong focuses on having wry fun as the Web site delivers up a succession of weirdos. A 40-something suitor, irked by Vanessa's refusal of Fifty Shades of Grey–style S&M, skewers her with "You're fifty if you're a day." To which she snaps back, "Thanks, I'll tell my plastic surgeon. I'm sure he'll be pleased." (She is 60.) The big plot turn is predictable: Vanessa's husband, Asher, ends up in the hospital with an aortic aneurysm. (When he's asked, "Do you want a metal or a porcine valve?," Asher responds, "I don't care. I'm not kosher.") This near-death experience brings Vanessa and her husband closer, and they travel to India, where they forget about penis pumps and are thrilled to discover "slow sex in a fast world."
Jong's newest novel is unabashedly chick lit of a certain age. At times frothy, at times poignant, Fear of Dying left me with a sense of relaxed cheer. Reading it is akin to enjoying a mimosa-filled brunch and then settling in to watch The Best Exotic Marigold Hotel with an old—but stylishly well-preserved—pal. And what's wrong with that? Remember, Jong is the irrepressible reader-turned-writer who got her start making none of the "snotty divisions you learn to make later" among literary genres. She knows this book may take some abuse, especially since the messenger comes bearing news that will send some for their guns: women over 60 want sex. Even in her 70s, Jong remains the brash, randy adventurer whose work curs of the world may piss on, but who isn't about to let that stop her. She has what she was looking for many decades ago, the Chaucerian lust and joy of April's eternal shoures soote.