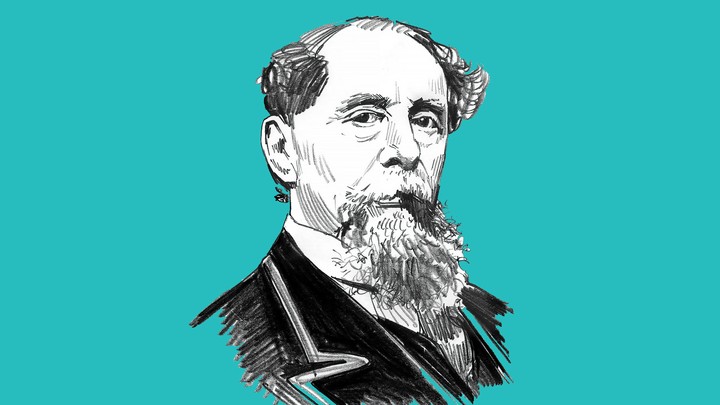 Over the course of his illustrious career, Charles Dickens created hundreds of characters to inhabit his many novels, short stories, and plays. Understandably, thinking of names for these characters was quite a task, and so Dickens kept lists to be considered for future use. Here are excerpts from a single notebook that he called Memoranda and kept from 1855 until 1865.
— Adapted from Lists of Note: An Eclectic Collection Deserving of a Wider Audience, compiled by Shaun Usher (published in June by Chronicle Books)
Boys' names
---
ROBERT LADLE
JOLY STICK
BILL MARIGOLD
STEPHEN MARQUICK
JONATHAN KNOTWELL
PHILIP BROWNDRESS
HENRY GHOST
GEORGE MUZZLE
WALTER ASHES
ZEPHANIAH FERRY (or FURY)
WILLIAM WHY
ROBERT GOSPEL
THOMAS FATHERLY
ROBIN SCRUBBAN
Girls' names
---
SARAH GOLDSACKS
ROSETTA DUST
SUSAN GOLORING
CATHERINE TWO
MATILDA RAINBIRD
MIRIAM DENIAL
SOPHIA DOOMSDAY
ALICE THORNEYWORE
SALLY GIMBLET
VERITY MAWKYARD
BIRDIE NASH
AMBROSINA EVENTS
APAULINA VERNON
NELTIE ASHFORD
We want to hear what you think about this article. Submit a letter to the editor or write to letters@theatlantic.com.