The NFL Is Evil—and Unstoppable
Despite incidents of cheating, taxpayer fleecing, domestic abuse, brain damage, and suicide, America can't stop watching professional football.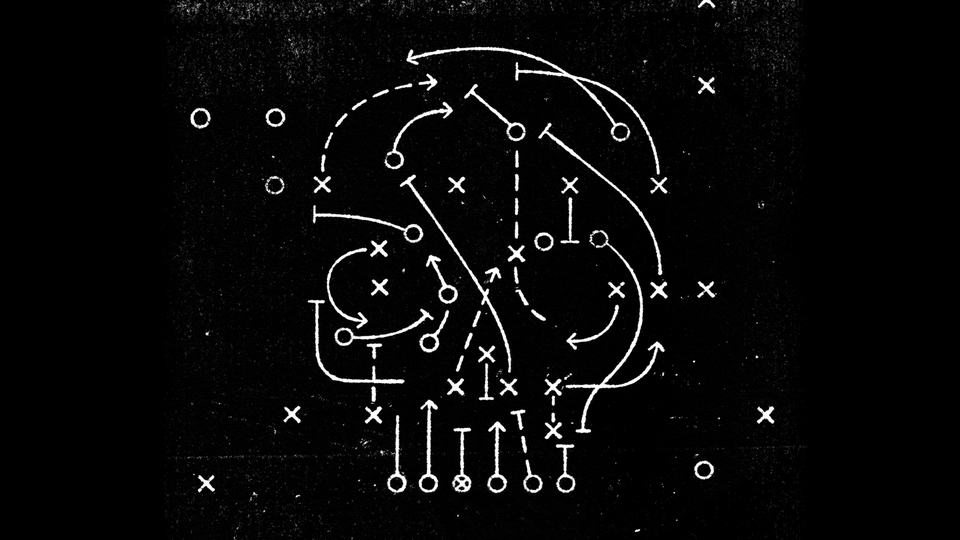 Even if you're not a football fan, the litany of unpleasantness emanating from the National Football League in recent months has been hard to avoid, because it keeps spilling out of the sports coverage to lead the nightly news: cheating, taxpayer fleecing, bounty hunting, domestic abuse, brain damage, suicide, even murder (and murder-suicide).
For his clumsy handling of much of the aforementioned, Roger Goodell, the NFL commissioner, has been called, among many other things: "pathetic," a "liar," a "power mad autocrat," a new "Torquemada," a "buffoon," a "puppet," and a "shit-eating moron."
But Goodell is also very rich (current annual compensation: $44 million), because he presides over a colossus of TV ratings and revenue generation that has secured him the goodwill of the NFL's owners, at whose discretion he serves. The league is reporting historic levels of viewership. In the fall of 2014, NFL football games constituted all 20 of the most-watched television programs—and a remarkable 45 of the top 50. (The only interlopers were Game Seven of the World Series, Macy's Thanksgiving Day Parade, two episodes of NCIS, and a lone 60 Minutes broadcast.) The 2015 Super Bowl, between the football-deflating Patriots and the performance-enhancing-drug-gobbling Seahawks, attracted the largest U.S. TV audience ever. The league is projected to earn $12 billion in TV and other revenue this year.
The NFL is greedy and violent and may be damaging the brains of a new generation of players—yet we evidently can't stop watching the show it puts on for us.