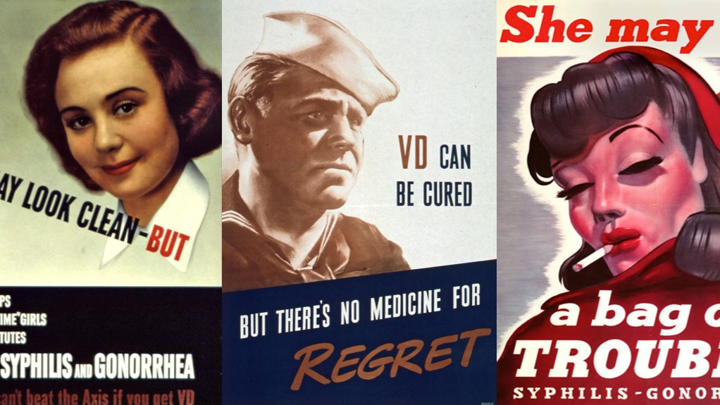 During World War I, 18,000 American military personnel were incapacitated by sexually transmitted diseases each day. By the height of World War II, the rate had been reduced to about 600 a day. While much of the drop was due to sulfa drugs and penicillin, an aggressive propaganda campaign also played a role.
Graphic posters proved to be an effective means of delivering a message about venereal disease (VD) to servicemen with varying degrees of education. That message was simple: abstain from illicit sexual contact, because it is unpatriotic and detrimental to health, as well as shameful to spouses, girlfriends, and family back home. Sexual education was secondary.
— Adapted from Protect Yourself: Venereal Disease Posters of World War II, edited by Ryan Mungia, with an essay by Jim Heimann (published last year by Boyo)
We want to hear what you think about this article. Submit a letter to the editor or write to letters@theatlantic.com.