Happy Meals
Can San Francisco reinvent the school cafeteria?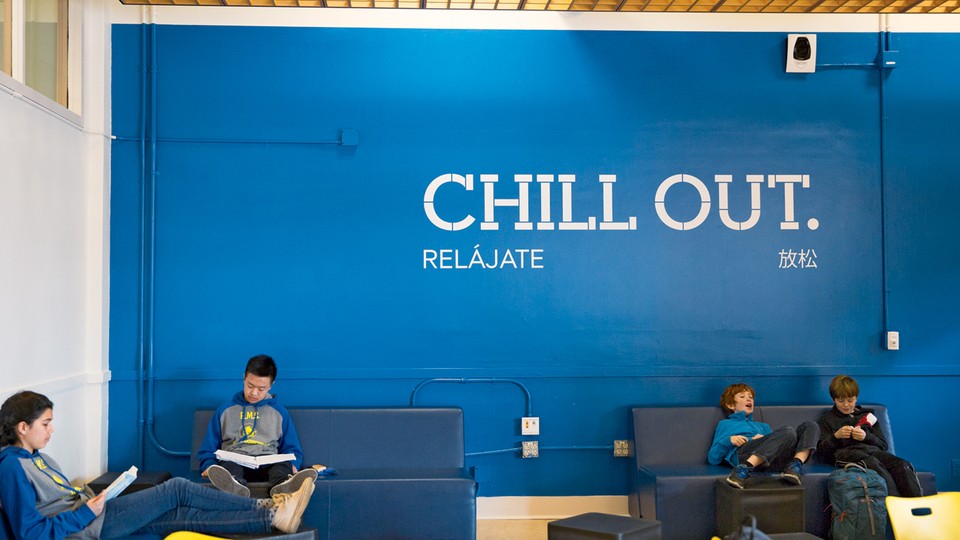 At exactly 11:55 a.m., 233 hungry sixth-graders burst into the cafeteria at San Francisco's Roosevelt Middle School. Four kids run outside to a mobile cart, select turkey-and-cheese sandwiches, and head to a table next to a basketball court.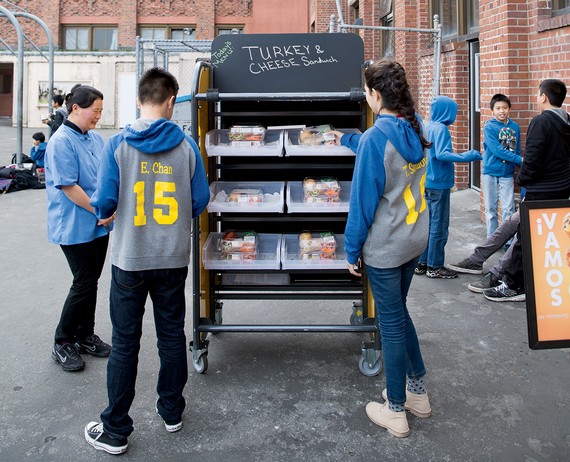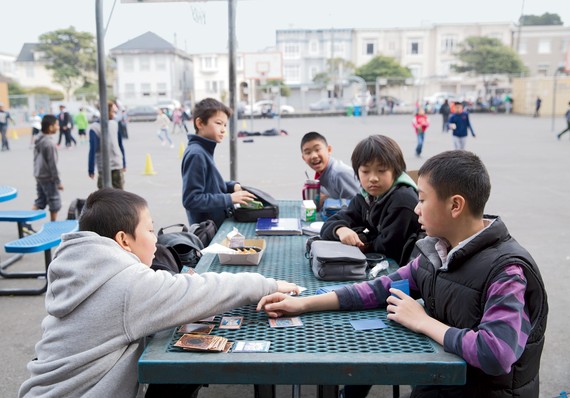 Three boys grab barbecued-chicken salads from a pickup window. One of them makes a beeline for the couch in a cozy "chill out" area of the lunchroom.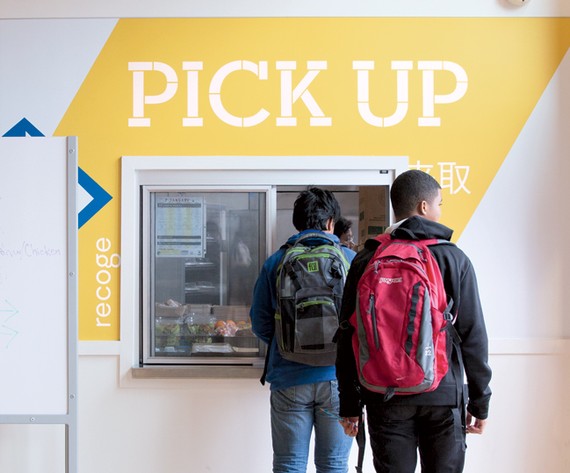 A few years ago, San Francisco public-school officials calculated that just 57 percent of students who qualified for free or reduced-price meals actually took advantage of them. Concerned, they tried ditching frozen entrées in favor of fresher meals—but the numbers barely improved. So in April 2013, with help from the Sara and Evan Williams Foundation, the district brought in the design firm Ideo, in hopes of figuring out how to get students more excited about eating at school.
After spending a couple of months observing and interviewing the city's schoolchildren, Ideo's team came to see uninviting lunchrooms as its central challenge. Roosevelt's old cafeteria, for example, had monotonous rows of long tables, dreary fluorescent lighting, and lines so long that kids were left with barely enough time to scarf down their meal before the bell rang. "Everyone focuses on the food," says Ideo's Sandy Speicher. "We knew that in order to get kids to eat, the atmosphere had to be enjoyable."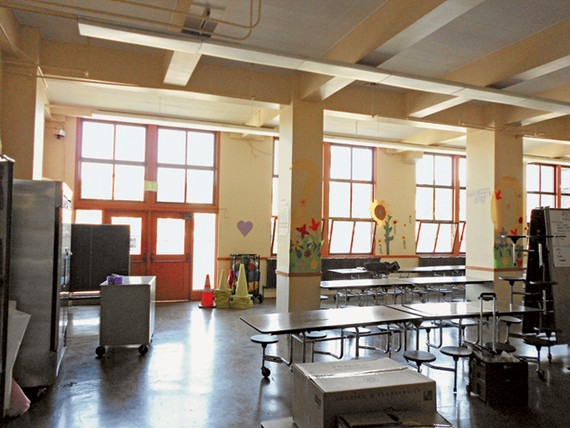 Remaking school cafeterias as places where a person might actively choose to spend time is a tall order, as anyone who has eaten in one can attest. (Perhaps you recall the humiliation of scanning crowded tables for a friendly face while trying not to drop your tray.) Compounding the problem, dining spaces are practically identical in most elementary schools, middle schools, and high schools—despite the fact that kindergartners and 12th-graders have vastly different needs.
The school district plans to roll out changes gradually over several years; the first redesign debuted at Roosevelt in October. In elementary school, the idea is to have students dine family-style at round tables, each with an adult leader. Meals will arrive in courses, on carts similar to those found in dim-sum restaurants. And children will take turns as table captains, responsible for seeing that everyone has enough food and for cleaning up—a system inspired by Japanese school lunchrooms.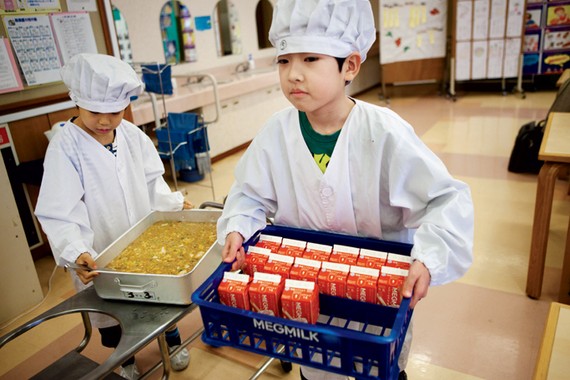 When the project team tried out these ideas at an elementary school in the summer of 2013, kids were enthusiastic.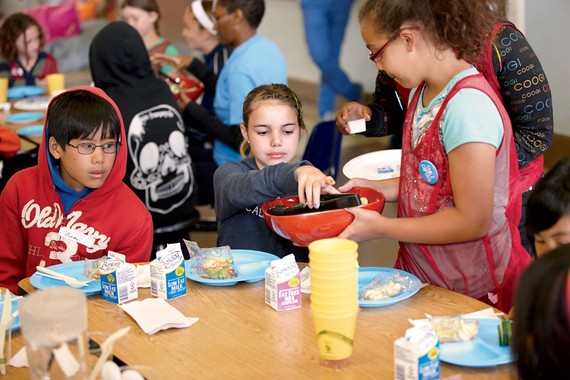 In middle school, when students typically begin craving independence, cafeterias will provide more places to pick up food. Roosevelt, for example, now offers grab-and-go meals as well as a more traditional lunch counter. New dining spaces will include areas for socializing as well as quieter areas meant to provide a respite for introverted and studious types. And high-school students (who, Speicher says, "just want to be treated like adults") will be able to use an app to see nutritional information and prices, preorder meals, and give feedback.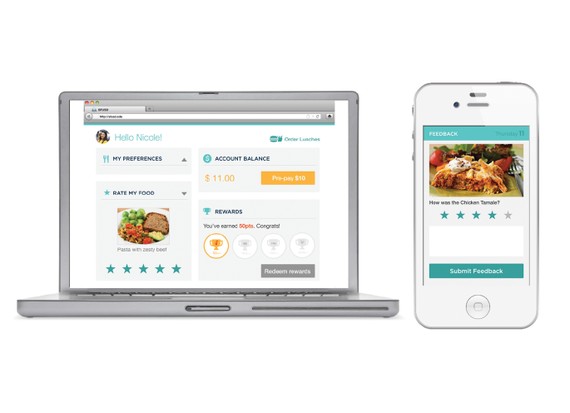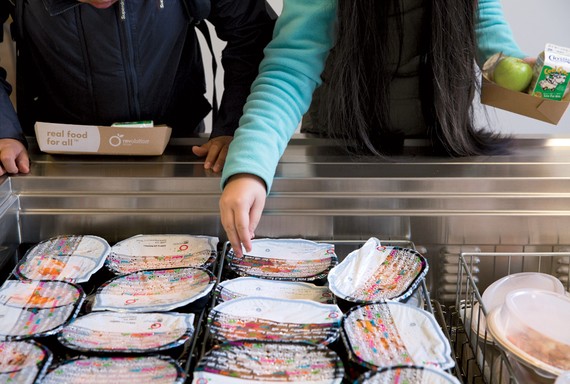 So far, the response from students at Roosevelt has been positive. During a recent lunch period, Speicher told me, she saw a student run over to the chill-out area, flop down on a couch, and yell, "Sixth grade rules!"