The Gaelic Stars of YouTube
Irish-language covers of popular English songs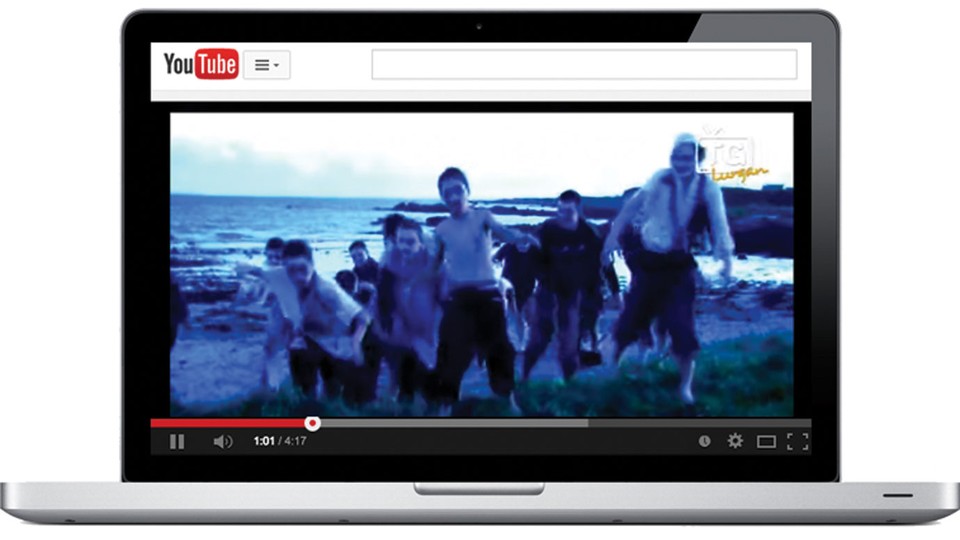 It was a rainy week in County Galway, and Michael Jackson had just died. To pass the time, the students of Coláiste Lurgan, an Irish-Gaelic-immersion summer school, were paying tribute to the singer with their own take on the video for "Thriller." Their arms swayed like willow branches; their eyes shifted ghoulishly. It was, by all appearances, a straightforward imitation. But when they started singing "Seo chugainn an thriller, thriller é …," it grew clear they'd changed one very important thing.
Coláiste Lurgan has since come to fame for its Irish-language covers of English-language songs. In 2013, the school's flute-and-whistle-inflected interpretation of the Swedish DJ Avicii's "Wake Me Up" became one of the country's 10 most-watched YouTube music videos and landed the students on a national late-night talk show. Other hits include "An tÁdh 'Nocht" (Daft Punk's "Get Lucky") and "Amhrán na gCupán," their cover of "Cups," from the 2012 movie Pitch Perfect, which has been viewed nearly 10 million times. The rapper Macklemore made a brief appearance—and spoke some Irish—in their take on his single "Can't Hold Us." This summer brought covers of songs by Coldplay, Lorde, and Garth Brooks.
The videos' success is particularly impressive given the language's endangered status. Although Irish has been a mandatory part of the country's curriculum since the 1920s (all students study it from primary school on), just 4 percent of the population speaks it at least once a week, and more than half the country can't speak it at all. The school system's overemphasis on pedantic textual analysis has long been blamed for widespread resentment of the language—a sentiment perfectly captured by the (Irish-speaking) parliamentarian who in 2011 deemed the curriculum "the highest form of torture known to humankind."
It's little surprise, then, that Lurgan's approach—musical, energetic, social—has attracted such attention. Last fall, when the school posted applications for 2014 online, traffic to its Web site more than tripled over the previous year's, as parents of would-be students flooded the site, causing it to crash.