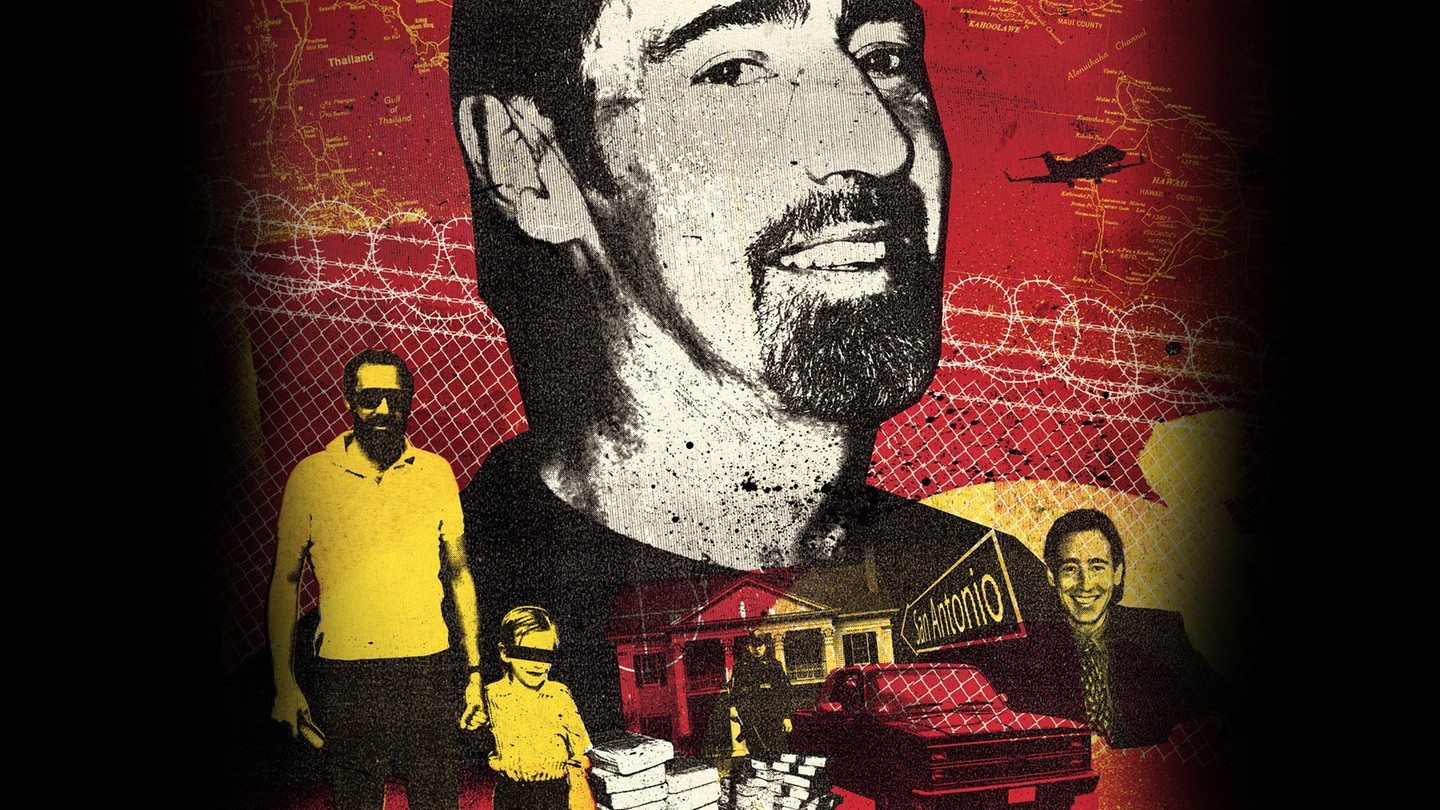 The Escape Artist
West Virginia frat boy, hippie expatriate, big-time drug dealer, prison escapee, millionaire mortgage broker—Jim Sargent was many things before he arrived in the idyllic Hawaiian town of Hawi and established himself as a civic leader. But it was only a matter of time before his troubled past would catch up with him.
Even in paradise, the tiny town of Hawi is a singular gem. Perched on the spectacular northern tip of Hawaii's Big Island, Hawi is the commercial center—if a handful of restaurants and boutiques spread over a couple of blocks can be said to constitute a commercial center—of the remote and lushly green region known as Kohala. The state highway that leads to the area cuts through 20 miles or so of desolate lava fields before passing into town, and then ends in an abrupt turnaround overlooking horse pastures and the Pololu Valley. Kohala, it's often said, is the end of the road. This is former sugar-plantation territory, elevated above the azure water and as likely to be wet and windy as warm and sunny, and it is home to a distinctly Hawaiian melting pot of about 6,000 kamaainas (locals), ex-hippies, artists, musicians, and assorted dropouts.
For the most part, life here looks much as it did decades ago. But there has been one big change: the seclusion and the breathtaking vistas now attract some of the world's wealthiest people. Land in Hawi tends to sell in big chunks, 20 acres or more, and you don't find the strip malls, tourist attractions, and fast-food restaurants that have overwhelmed so much of the Hawaiian islands. Here the emphasis is on the arts and the environment, and Hawi's tiny town center includes a surprising number of galleries, upscale shops, and farm-to-table restaurants. Today, Kohala is home (at least part-time) to the likes of the German industrialist Michael Saalfeld, who in 2010 paid $49 million for 3,500 acres.* Ernie Moody, the inventor of a video-poker game that has been said to earn him as much as $15 million a month, co-owns a real-estate-development company in the area. "Hawi," said Alan Thal, a retired doctor I met there last summer, "is a town where you see shakers and movers who have shaken and moved, and then they've moved to Hawi."
But of all the region's prominent residents, none has shaken Hawi quite as deeply as a wealthy San Francisco mortgage broker named Jim Sargent. Sargent began visiting the town in the late 1990s with his young wife, and by 2003 the couple was living there full-time. Intense, aggressive, and determined to drag the laid-back town into the 21st century, Sargent immediately stood out. He opened several businesses, employing a substantial number of residents, and in time he became the president of the regional merchants association. He volunteered for civic-improvement projects, donated his property for town functions, and mixed with the island locals with an ease that was envied by many other haoles—a local pejorative for whites that they have to some degree appropriated. In 2006, when a strong earthquake knocked hundreds of locals' homes off their foundations, Sargent sent work crews he'd had renovating one of his businesses to put many of them back in place, covering most of the labor and material costs himself. In just a few years, Sargent had become one of Hawi's leading citizens, an unofficial mayor of sorts.
Yet for all his success and community spirit, Sargent was a divisive figure. He was aloof and could be dismissive. "If he didn't like your personality," Thal said, "it was just like, Fuck you. I don't need to be around you." Sargent would dispute that characterization, but rumors hinting at something mysterious in his past circulated around Kohala.

"This town can be divided into two camps," Lew Whitney told me as we sat outside the Kohala Coffee Mill, Hawi's main gathering spot. "Those who hated Jim Sargent, and those who loved him." Whitney, who runs Kokolulu Farm, a retreat for people suffering from cancer, had no doubt where he came down: "I loved him."
But in the early-morning hours of March 13, 2011, Sargent's thoughts were fixated on those who did not. He had been pulled over for driving under the influence, and now a police officer was preparing to enter his fingerprints into a federal database. The potential consequences for Sargent were far greater than merely paying a fine or losing his license.
After more than two decades, Jim Sargent's secret was about to be exposed. For the first 41 years of his life, the civic leader of Hawi had been known as Eugene Esposito. Under that name, he'd been one of the biggest cocaine dealers in Southern California before being arrested in 1986 and sentenced to 25 years in prison. He'd escaped in 1990 and gone on to build a successful—and legitimate—new life under the assumed identity of Jim Sargent. Now he was poised to lose it all. More than anything else, more than panic or regret, what Sargent was feeling as his prints were entered into the database was anger. Someone, he was certain, was out to get him.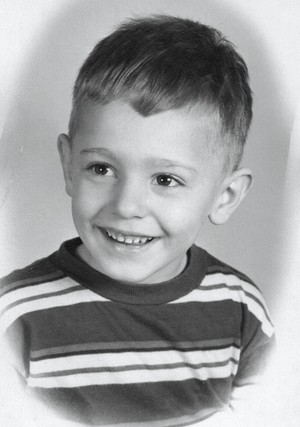 Known, perhaps optimistically, as the flower-seed capital of the world, Lompoc, California—about 50 miles northwest of Santa Barbara in the flat, open farmland of the Santa Ynez Valley—is where, in June 2013, I first met Jim Sargent, more than two years after his DUI arrest.
As I waited for Sargent to be led into a meeting room at the Lompoc Federal Correctional Complex, I gazed out the window at a small courtyard framed by a low brick building that resembled the changing facilities at a public pool. Painted on the side was a simple mural—green mountains, deep-blue sea, rumbling waves—that could easily have been of Hawaii. A guard brought in Sargent, who looked, at 64, trim and fit. I knew that he'd typically worn a ponytail in Hawaii, but his hair was short now, and he had a goatee. He was warm and relaxed as we sat down at a table, and it was easy to understand why people have always been drawn to him.
Still, he grew bitter each time the conversation turned to the subject of his drunk-driving arrest. He was adamant that he had not been intoxicated, and was preoccupied with the notion that something else must have been behind the stop. On the night in question, he said, he'd driven to Kailua-Kona, the biggest city on the island's western side. He'd had a few beers with friends over the course of several hours. At about 2 o'clock in the morning he began the hour-long trip back to Kohala. Driving through Kona's industrial section, he dropped his phone's earpiece and then swerved while attempting to retrieve it. That's when the officer pulled him over. He agreed to a breathalyzer test and said he was forced to blow several times. The reading came back at 0.1 percent, above Hawaii's legal limit of .08. Sargent was handcuffed and taken to jail, where, he told me, he was denied a blood test to prove his sobriety.
Did it make sense, Sargent kept asking me, that he was refused a blood test? And why, he demanded to know, had he been released from police custody a few hours after being pulled over, only to be rearrested under his true identity, Eugene Esposito, a year later, while living across the ocean, in Thailand? None of it added up, he insisted. Someone must have set him up. There were people he thought might have been out for revenge.
Shortly after my visit, I sent Sargent an e‑mail with a few follow-up questions. (Certain federal prisoners have access to monitored e‑mail.) At the end of his reply, he asked whether I knew anything about his daughter-in-law. "I had a hunch that perhaps she had a problem and turned me in," he wrote. "I have recently made contact with her and she acts like my being arrested is nothing out of the ordinary. Very strange."
It was in the Army, of all places, that Eugene Russell Esposito truly became a hippie.
He'd been born in Elkins, West Virginia, in 1948 and attended West Virginia University, where he joined ROTC, studied business administration, and became the president of the Phi Sigma Kappa fraternity. Good-looking, charismatic, and something of a ladies' man, he reveled in college life. "We were wild, obnoxious drunkards with heart and compassion," he says of himself and his fraternity brothers. After he graduated, in 1971, Esposito began a two-year term in the Army to satisfy his ROTC commitment. He spent the final 14 months of his stint working in a drug-rehab program in Fort Riley, Kansas, where he was surprised to discover a thriving counterculture. He became a vegetarian, practiced yoga, and did little to hide his opposition to the Vietnam War. He also developed a strong interest in Latin America, and in 1974, having fulfilled his military commitment, he set out for Mexico and then Guatemala. He followed the Gringo Trail, bonded with other hippie travelers, smoked pot, and lived for a few months in a tent on the beach, fashioning furniture out of bamboo. Esposito was moved by the regional culture and by the locals, who helped him feel in touch with the better parts of himself. In 1976, when Guatemala was struck by an earthquake that killed more than 23,000 people and left hundreds of thousands homeless, Esposito helped rebuild schools in the mountains outside the city of Antigua.
In 1977, Esposito spent $1,500 to buy an acre or so of land on a spit jutting out from the San Pedro volcano into Guatemala's Lake Atitlán, a body of water so stunning that Aldous Huxley once wrote, "It is really too much of a good thing." Esposito built a small stone house and two cottages on the land, and spent his days planting avocado and macadamia trees, windsurfing, and, on weekends, sailing his boat across the lake to the village of Panajachel to woo female tourists. "This was something that happened only to my generation," he told me. "The thought of leading a normal life just didn't enter my mind."
During this time, Esposito began developing his skills as a wheeler-dealer. He spent his last $2,000 on a collection of gourds and clay pipes, which he turned around and traded to indigenous Mexicans for a vanload of handmade flour-sack shirts. He brought the shirts to the States and sold them at flea markets in New Mexico and Colorado, clearing about $10,000 in profit. He had connections in Peru who raided ruins in the ancient city of Chan Chan, illegally removing beads and weavings that were hundreds of years old. Before long, Esposito was traveling there to buy beads by the kilo, along with jewelry and dolls made of the stolen materials. These he would ship to California to be sold, earning some $30,000 a year. He also began returning from Peru with small amounts of cocaine to sell. It was a modest living.
But by 1981, Esposito's carefree days were coming to an end. Now in his mid‑30s, he was married to an American woman who was about to deliver their son, Terry. (His name, along with those of some other relatives and associates of Esposito, have been changed. These people are identified by first name only.) Esposito needed money. Around this time, an American named Warren bought a neighboring property on the lake. Warren was from Point Reyes, California, and he was also, Esposito said, a drug dealer—although on a vastly larger scale. Esposito was in awe of Warren (who denied the accuracy of Esposito's account) and envious of his wealth. Seeing an opportunity, he cultivated a relationship with his new neighbor. "I kind of hung on his coattails a little bit," he told me when I visited him at Lompoc. Before long, the two men, who were about the same age, became friends and partners. Warren had connections in South American drug circles, and Esposito spoke Spanish and knew the local cultures in a way that could make him useful.
A year or two later, according to Esposito, Warren sent him to Peru for a drug deal that involved transferring about 20 kilos of cocaine into a truck equipped with false bottoms in the fuel tanks. After the truck was loaded with the drugs in Peru, it was to be put onto a commercial ship that would carry it to the United States. But for reasons that were never made clear to Esposito, the truck failed to reach its destination. The same year, Warren and Esposito came up with a new plan, arranging to have a pilot land in Peru, where Esposito would deliver cocaine that was to be flown north. But the pilot changed his mind on the way and never made the pickup. Esposito had spent several months on the two failed jobs and had nothing to show for it. Frustrated, he parted ways with Warren. But he had learned one thing for sure: he wanted to be a drug dealer.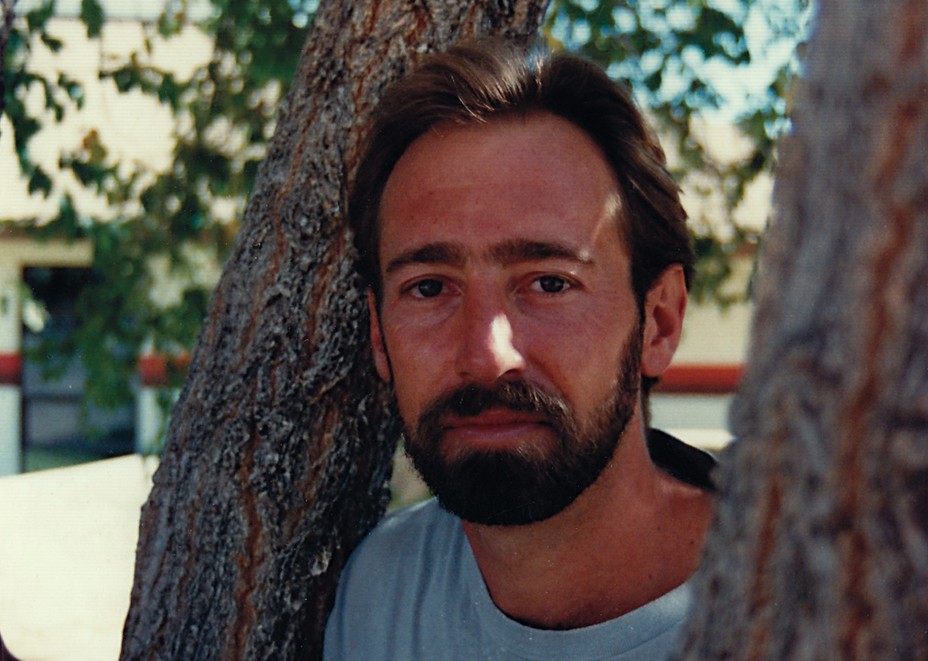 Esposito began working with a new partner, whose identity he would not reveal to me because this man has never been arrested. (Warren, by contrast, was indicted on separate drug charges in 1986. In a plea deal, he admitted to concealment of a felony, and the other charges were dismissed.) Esposito's new connection asked him whether he could find a buyer for a couple hundred kilos of cocaine. "Here I am, an alternative guy in an alternative place," Esposito recalled. "It really wasn't that hard."
Through a friend, Esposito made contact with a California real-estate developer who was interested in purchasing drugs in large quantities. Esposito traveled to California's Central Coast to meet the prospective buyer at his house. Esposito liked the man immediately, and by the time he left the meeting, they'd worked out the parameters of a deal. Esposito's suppliers would fly shipments of approximately 200 kilos of cocaine to a small municipal airport outside San Antonio, Texas. Esposito would be responsible for picking up the drugs at the airport, driving them to California, and then delivering them to the real-estate developer's representatives. "I was basically a middle man," Esposito said. "I'd get from one guy and give to another." His cut was $3,000 per kilo, or $600,000 per shipment.
With the terms of the deal set, Esposito moved to La Jolla, California. Now separated from his wife, he brought with him a German girlfriend he'd met in Guatemala named Brigitte Johnson. Esposito also rented a second place, in Lake Arrowhead, about 80 miles east of Los Angeles, to function as a stash house for the cocaine once it was driven out there from the airport. To help him move the drugs, he brought in one of his best friends from college, Rob.
When the operation launched at the beginning of 1986, things went precisely as planned. An airplane would touch down at the Texas airport, where Rob would off-load one-kilo bricks of cocaine and stack them in a Chevrolet pickup with a camper on the back. He'd then drive the truck to the stash house in Lake Arrowhead. There, Esposito and Rob would spend hours using Dremel power tools to carefully cut away the bricks' fiberglass casings. Every now and then they'd cut too deeply and strike cocaine, sending white clouds billowing into the air. "You'd be high even if you didn't snort anything," Esposito said.
Once the fiberglass was removed, the cocaine was delivered to the real-estate developer's people in lots of 50 to 60 kilos for a bit more than $1 million each. Occasionally, the developer himself would fly the cocaine north and then return with the money, usually in packs of $20 bills. Rather than count the currency, Esposito would simply put it on a scale. Each bill weighed a gram.
Esposito appeared to love being a drug dealer. It may have been the most fun he'd ever had in a life dedicated to having fun. The freedom, the money, the anti-establishment rush—it was thrilling, all of it. He never used a gun or threatened anyone with violence. He worked, for the most part, with friends and acquaintances, providing a product to people who wanted and appreciated it. Whatever anyone else might think, as far as Esposito was concerned, he was simply continuing to live his life in accordance with his counterculture ideals.
Even as he was amassing a small fortune courtesy of his arrangement with the California developer, Esposito was putting together a separate network of low-level dealers to sell bricks he had reserved from the shipments. He would front cocaine to these dealers—acquaintances of his, for the most part—who would then pay him back with the proceeds from their sales. One person he put to work was Warren's brother-in-law, Matt Martincich. Though Esposito had parted ways with Warren after their failed drug deals a few years earlier, he'd never held it against Martincich. So in January 1986, after Martincich moved to Denver, Esposito began supplying him with drugs to sell. In February, according to court records, he also began working with a friend of Martincich's whom he knew only as "Dave."
That summer, Dave told Esposito about an opportunity to expand his cocaine empire. Dave knew some people in his home city of Tulsa, Oklahoma, who were looking to buy 30 or 40 kilos. Esposito expressed interest in selling to them, and in October he sent Martincich to Tulsa with a small amount of cocaine for the buyers to inspect. About two weeks later, Dave called Esposito. Rather than deliver the happy news that the deal with the Tulsa buyers was on, Dave reported that the Denver police had somehow found out about a storage facility where Martincich had been keeping Esposito's cocaine. The police had raided the facility the day before, Dave reported, and confiscated 17 kilos. The good news was that the cops didn't seem to know whom the drugs belonged to, and there had been no arrests. Even better, Dave said, he knew dealers in Tulsa who were looking to unload 100 kilos. If Esposito could find a buyer, he could more than make up for what had been lost in the raid.
Esposito was suspicious—he hired a private investigator in a futile attempt to find out how the police had learned about the storage facility—but he was intrigued by Dave's new proposal. On November 12, he met Dave and Martincich in the San Diego area to discuss the proposed deal. The sellers were looking to unload the 100 kilos for the bargain price of $1.5 million, and Esposito left the meeting optimistic that he could make a quick score by connecting the sellers with his real-estate developer in California.
Esposito met with Dave a few more times and, satisfied that he was dealing with legitimate suppliers, called the developer to gauge his interest. "My guy didn't want to do the deal," Esposito recalled. "He'd made some money and wanted to retire from the drug business." The developer did, however, have a lead for him: a group of young drug dealers from the Bay Area who were having trouble finding cocaine to buy. Esposito called the leader of the group, a guy in his mid-20s who owned a Ferrari dealership, who quickly agreed to purchase the 100 kilos. The deal was set: Esposito would get his new buyers together with Dave's sellers on November 24 in San Clemente.
On the morning of the 24th, Esposito and his girlfriend, Brigitte Johnson, had a light breakfast at her apartment in La Jolla. At 10 o'clock, Esposito's partner Rob arrived. When the two men left half an hour later, Esposito told Johnson that he'd return by evening. He instructed her to remain at the house to receive a phone call from Dave. An hour later, Esposito checked in by phone. "If Dave calls," he said, "tell him '202.' He'll know what you mean."
Johnson asked what 202 meant. Esposito told her not to ask stupid questions.
Dave called at 12:30 and asked whether Esposito had left any messages for him. "He said '202,' " Johnson replied. "He said you would know what that means."
His partner learned of the arrest through a phone call: "You're not gonna believe this … Apparently Jim is not Jim."
Dave immediately phoned the San Clemente Inn and asked for room 202, where Esposito and Rob were awaiting his call. The buyers were on their way down from San Francisco in a private plane, Esposito told Dave, and would be landing shortly. A little more than an hour later, Dave arrived at the hotel and met with Esposito, Rob, and Lester Smith, the owner of the Ferrari dealership. After some haggling over the terms of the deal, the four men drove to a nearby Ramada Inn, where Smith's partners were waiting. There, they showed Esposito and Rob a partial payment: $800,000 in cash, most of it packed into a silver Zero Halliburton suitcase, with the rest in a gym bag. (The remainder of the $1.5 million would be delivered later.) Assured that the buyers had brought the money, Esposito, Rob, and Dave set off for the stash house to check on the drugs.
At the stash house, Esposito met with Dave's sellers and, impressed with the quality of their drugs, boasted to them that he'd now been involved in the sale of approximately one ton of cocaine over the course of a year. Esposito and Rob left a short while later, driving back to the San Clemente Inn, where the cash and cocaine would soon be exchanged.
Esposito and Rob pulled into the parking lot at the San Clemente Inn and climbed the stairs back to room 202. There, they awaited word that the drugs and the cash were on the way. "Two drug dealers," Esposito recalled, "sitting around waiting for the phone to ring."
Over at the Ramada Inn, meanwhile, Smith and his partners had left their room to head to the rendezvous. They were moving slowly because the cash weighed nearly 100 pounds, making it difficult to carry. When they finally reached the parking lot, they were swarmed by some 30 armed federal agents, who seized the suitcase. "Their count later yielded only $789,000," one of the buyers recounted in an unpublished memoir that he shared with me. "My bank teller's exact count was $800,000, and I wondered which agent pocketed the $11,000."
Across town, Esposito and Rob were getting impatient at the San Clemente Inn. It was stuffy in their second-floor room, so Esposito stepped out for some air. Almost immediately, federal agents in black masks carrying automatic weapons came charging up the stairwell. "Don't shoot!" Esposito yelled. "I'm unarmed!"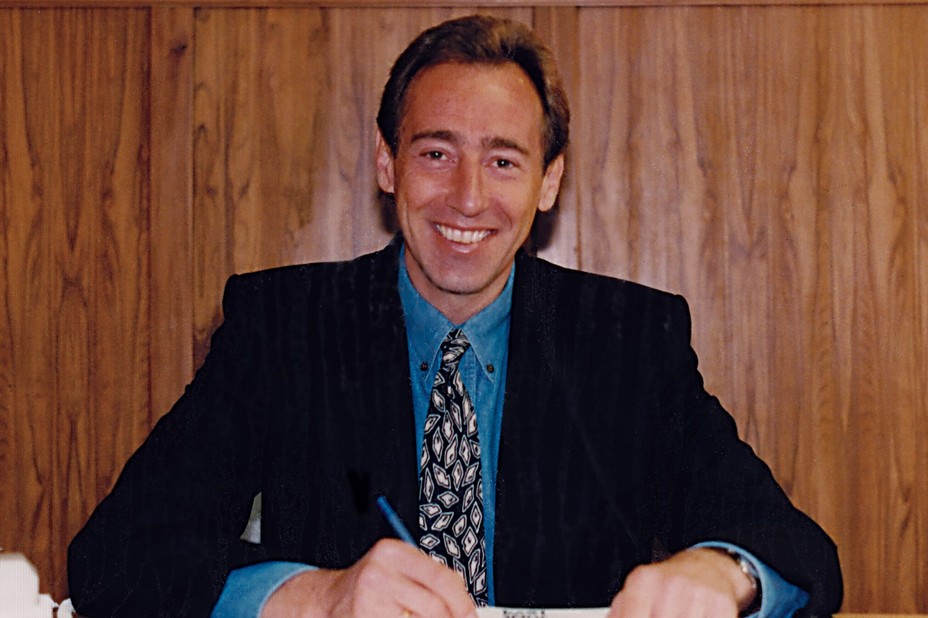 Hours after Eugene Esposito was arrested, Johnson was still waiting for him at her apartment. Finally, late that night, the phone rang. It was Dave.
"Something happened," he told her. "I think there was a bust."
"What happened? What happened?," Johnson kept asking.
"There were all kinds of police around," Dave explained, "and when I saw them I got the hell out of there." He said he wasn't sure what had happened to Esposito. Johnson asked him what she should do, and he suggested that she pack up some money and clothes and spend the night at a hotel. Johnson said she didn't have any money, so Dave said he would call her back later.
When he called back, Dave said they should get together somewhere to talk in person. They agreed to meet at the bar at the top of the Summer House Inn. Realizing that they'd never met in person before, they each described what they'd be wearing.
Johnson arrived at the hotel at about 11:20 and ordered a drink at the bar. On the counter next to her were a pack of cigarettes and a glass of beer. Johnson explained to the bartender that she was there to see a man named Dave whom she'd never met before. The bartender replied that the man who'd left the cigarettes and beer had also been waiting for someone he'd never met. The man eventually returned to the bar. He wasn't Dave, and Johnson said how funny it was that they were both waiting on strangers, side by side. The man left shortly afterward.
Moments later, the phone at the bar rang. It was Dave. He was being followed, he said, and wouldn't be able to make it. Johnson hung up. With no idea where Esposito was and no real idea what to do, she met a friend briefly and then drove home. Five minutes after she arrived, she heard a knock at the door. Standing outside was the man who'd been sitting next to her at the bar. He identified himself as law enforcement and showed her his badge. Then he and five other officers entered the house. They had been following her ever since she'd left the bar.
A few days after the arrests of Esposito, Rob, and their buyers, the San Diego office of the Drug Enforcement Administration announced that a "reverse sting" had broken up one of the largest drug rings in Southern California. Rather than try to buy cocaine, undercover agents had instead offered to sell it. The feds, who'd been tracking Esposito for two months, said his organization was responsible for moving at least 600 kilos of cocaine through the region. "It was a major drug trafficking network which used sophisticated trafficking techniques and methods," DEA spokesman Ron D'Ulisse declared.
It wasn't until his trial that Esposito learned that his partner "Dave" was in fact a convicted drug dealer named Joe Fagan who had escaped from prison in 1982. Five months after he began dealing for Esposito, Fagan had decided that he was tired of living as a fugitive and had instructed his attorney to reach out to federal prosecutors to see whether he could cut a deal. He found a taker in Layn Phillips, an ambitious young U.S. attorney in the Northern District of Oklahoma.
Ironically, Esposito had committed no crimes in Oklahoma up until that time. In fact, Rob told me, "Gene and I had never been to Oklahoma in our lives." But Phillips, who, just a couple of years earlier, had become the youngest U.S. attorney in the country when he had been nominated by Ronald Reagan at the age of 31, set up his new informant in a Tulsa apartment that was monitored by the feds. From there, Fagan lured Esposito with stories of people looking to buy and sell large quantities of cocaine. Fagan had been responsible for the police raid on the storage facility where another of Esposito's partners, Martincich, had been storing cocaine. Martincich himself had been approached by authorities and begun cooperating not long after. Because the defendants in a criminal-conspiracy case can be tried in any jurisdiction where an element of the conspiracy took place, Esposito and Rob were tried in Tulsa.
In June 1987, seven months after he was arrested at the San Clemente Inn, Esposito pleaded guilty to two counts related to possession of cocaine with intent to distribute and was sentenced to 25 years. Rob was convicted on similar charges and received eight years. On appeal, Rob's sentence was eventually reduced to four years, of which he served three before being released for good behavior. Johnson was given three and a half years of probation. (Due to their cooperation, Fagan and Martincich were not charged with any crimes.)
Esposito was sent to a low-security facility in Safford, Arizona. Once there, he became the head clerk to the assistant warden and began coaching inmates in such life skills as writing a résumé and interviewing for a job. Within a year, his sentence was reduced on appeal to 15 years, which effectively meant fewer than 10 years thanks to time served during the trial and federal rules that mandated reductions for good behavior. Esposito would benefit from another rule in federal prisons too: as inmates serve without incident, their security level is reduced. After another year in low security, Esposito could look forward to serving the remainder of his sentence in a minimum-security facility. At the end of 1989, he was transferred to the Lompoc Federal Prison Camp in California, perhaps the best-known of the "Club Fed" minimum-security facilities. (It was also, coincidentally, part of the same prison complex from which Joe Fagan had escaped in 1982.) The Lompoc camp is where Ivan Boesky did two years for insider trading, and where much of President Nixon's brain trust wound up post-Watergate. The 600 inmates there wore T‑shirts and shorts instead of prison uniforms, spent their afternoons playing tennis, and enjoyed a salad bar in the dining hall. The prison grounds were bounded not by walls or fences but by lovely stands of pine and eucalyptus trees. For the most part, prisoners were free to roam as they wanted. It was still prison, but there was a reason it was referred to as "camp."
Still, these improved circumstances didn't console Esposito. "I was depressed, lonely," he told me. "I felt like my life was slipping away from me." His thoughts had been turning more and more to the untroubled existence he'd enjoyed in Guatemala, and to his young son, Terry. Forcibly removed from the excitement and glamour of the drug trade, he reflected on how short his time atop the business had been—just a year, really—and how, at 41, he faced spending his prime years in captivity. "It's hard to keep your spirit alive in prison," he said. "I went from the strongest person you ever knew to this unsure, fragile being."
So one day, in April 1990, Esposito decided to leave. "I made a phone call and asked somebody to come pick me up," he told me. The next day, as he was on work detail, raking eucalyptus leaves on a golf course at the nearby Vandenberg Air Force Base, the friend he'd called pulled up next to him. "The car door opened and I got in," he said.
At about 9 o'clock that night, he placed a call to Rob, who'd been released from prison and was living in Pittsburgh. "He just said, 'I left,' " Rob recalled. Esposito had by then dealt with law enforcement often enough that he knew to keep the call brief. "It was a very short conversation," Rob said, "and I knew that would be the last time that I talked to him."
Esposito and the friend who'd helped him escape prison—he won't say who this person was—drove directly from Lompoc to Oakland, about 300 miles away. Esposito had arranged for a place to stay in the city, but he didn't have much of a plan beyond that.
He joined a nearby Gold's Gym and had the name Gene Russell printed on his card. To get around, he rode a bike or walked rather than risk getting stopped while driving. But this was not a long-term solution. He was going to need a new identity, and getting one turned out to be surprisingly easy. He discovered that the first thing he needed was a birth certificate, and that to get one all he had to do was find the name of a dead person who'd been born around the same time he was. Then he'd need just one additional piece of information: "With a stamp and a filled-out form," he said, "you can get that birth certificate, as long as you have the mother's maiden name." So Esposito visited a courthouse in Oakland and dug through the public records. It didn't take him long to find someone with a date of birth close to his own who'd been killed in a traffic accident as a child. Esposito figured out the maiden name of the dead boy's mother and got a copy of the birth certificate. Using that, he then obtained a California identification card and a Social Security card in the boy's name. Eugene Russell Esposito had become James Harold Sargent.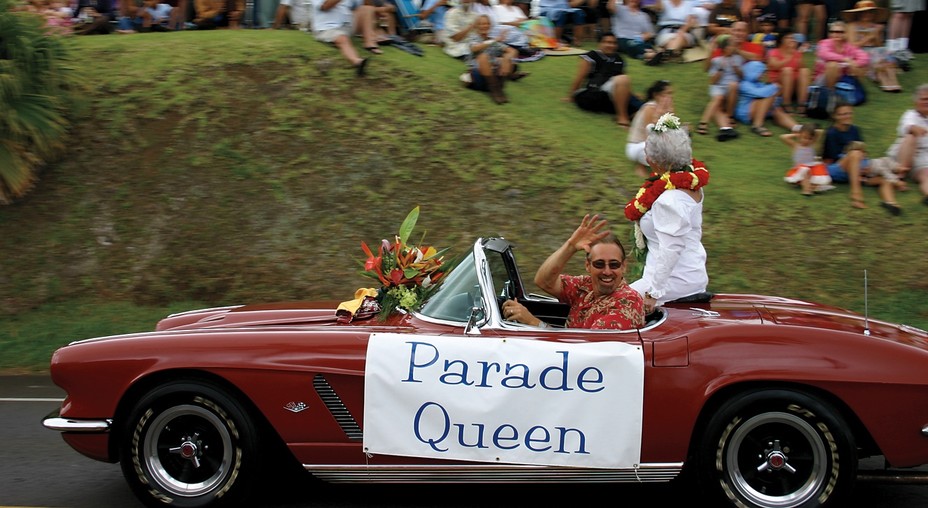 Now that he had a new identity, Jim Sargent needed a new livelihood. Since he was determined never to go back to prison, that meant finding a legitimate line of work. Eugene Esposito had earned a business-administration degree from West Virginia University, but that was a useless credential for Jim Sargent. So Sargent enrolled at Laney College in Oakland and took two semesters of real-estate courses. When a professor there started her own mortgage business in 1992, she hired Sargent as a loan agent.
Two years later, Sargent moved on to a larger firm, where he met a man named Bruce Pratt, who would become his close friend and business partner. "We hit it off personally," Pratt told me when I visited him at his office in San Francisco. "He was a smart, witty guy. We were of similar age. So we kind of had an instant bond."
In 1996, Pratt and Sargent started their own company, Mortgage Management Systems. Sargent was driven by a competitiveness unlike anything Pratt had ever seen. "He would work, literally, seven days a week," Pratt said. "He wanted to make money and be No. 1." Sargent paid close attention to Mortgage Originator magazine, which each year ranked the top originators in the nation. "He got up to No. 40 in the country," Pratt told me. "He was right up there, nationwide." When they founded the company, Sargent was making upwards of $400,000 a year. In 2003, when the company originated $800 million in mortgages, he made $1.8 million.
As their business thrived, Sargent pushed Pratt to share the rewards with their employees. "He had a huge heart," Pratt told me. "Extremely generous when it came to giving people bonuses." What was striking, though, was how quickly Sargent's mood could turn sour. "He would occasionally say something or do something that was really out of line," Pratt said. "By the look on his face on any particular day, I could tell what kind of day I was going to have."
Still, by the late 1990s, Sargent was happier than he'd been in years. He was making a lot of money, and he'd reconnected with his son, Terry, moving him from Guatemala to attend a private high school in San Francisco. He was also in love. At a bar one night, Sargent, who had divorced his first wife in the late 1980s, had been introduced to a woman, Grace, whose brother worked as an agent at the mortgage company. She was young—just 22—beautiful, and intelligent. They married in 1998, the day before Sargent turned 50, and lived in a home that Sargent had restored in the posh San Francisco neighborhood of Cow Hollow. In 1999, Grace gave birth to their first son.
Looking back, Bruce Pratt marvels at his friend's ability to have transformed into his new identity. Pratt said he never suspected that Sargent was hiding anything, because he'd never tried to avoid the spotlight. On the contrary, he courted publicity, and reveled in being counted among the nation's top mortgage originators. "Maybe he just, in his mind, figured he'd done all the right things, and he'd gone so many years down the road, that he just personified this new guy," Pratt said.
The same year, Sargent and Grace visited Hawi, where Grace (who declined to comment for this article) had grown up, and decided on the spot to buy a house. And not just any house. Hawi was once, essentially, a company town for the Kohala Sugar Company. Workers emigrated from China, Japan, the Philippines, Korea, and elsewhere to toil in the sugar-cane fields, and to live in camps segregated by ethnicity. The plantation managers, or lunas, meanwhile, were typically white men who lived in grand homes in town. When the sugar company ceased operation in 1975, its employees were given the small, squat plantation homes they'd been living in. The homes were picked up, moved to three-quarter-acre lots, and placed on shaky foundations that were little more than piles of rocks. Many Kohala locals, descendants of the plantation workers, live in those same homes to this day.
Partly in recognition of this hierarchical past—which continues to strain relationships between the locals and the whites who have moved to Kohala—even wealthy haoles tend toward discreet displays of luxury. But this was not the approach taken by Sargent, who opted to buy not just any grand home but the Plantation House itself, which had once been the living quarters for sugar-company managers. Sargent bought the run-down property for $500,000, then spent $1 million restoring it to its former splendor. In 2003, Sargent, Grace, and their toddler son left San Francisco and moved to Hawi full time. Sargent hosted parties to meet his new neighbors and to show off his renovated home, which featured six bedrooms, a swimming pool, and a tennis court.
Francis McGough, a handyman who has lived in Kohala for 12 years, told me that he immediately found Sargent to be "very egotistical and arrogant." At parties, McGough said, everyone would be outside smoking a joint, "and he was always talking about property and how much money he had. He kind of bought up the whole central area here. He made Hawi his little kingdom, in a way."
"I thought he was kind of an arrogant prick," said Forrest Arnold, the owner of Hawaii Green Realty. Sargent, he said, could not have picked a worse way to introduce himself to the town than buying the Plantation House, with all its fraught historical symbolism. "For Jim to be one of the lunas, one of the plantation dudes," Arnold said, "in a way, that's just the way it's always been. He just fit right into that model."
Though his initial partnership had been unsuccessful, he'd learned one thing for sure: he wanted to be a drug dealer.
But Arnold and the rest of the town soon saw another side of Sargent. He worked hard, and he worked constantly. Far from feeling entitled to an exalted status, he was eager to earn one. Though he continued to be heavily involved in running the mortgage company he co-owned in San Francisco, he opened an array of businesses in Hawi. In 2004, he bought and renovated both the Kohala Village Inn and Luke's Place, a restaurant and bar that had been around for decades but had fallen into disrepair. He donated the use of his properties for civic events, town gatherings, and fund-raisers. He also opened a local mortgage business and helped found and finance a monthly newspaper, for which he occasionally wrote. He planted coconut trees around his properties. And when Kohala started working on a regional Community Development Plan to establish guidelines for future growth, Sargent helped lead the effort. "He was one of Hawi's top businesspeople," said Richard Liebmann, an organic farmer who runs the Lokahi Garden Sanctuary. "He was one of the top, outstanding citizens in the community."
Of all the projects he undertook, none was as dear to Sargent as the $1 million renovation of Luke's Place. Though he hoped to attract plenty of tourists, he made a point of serving cuisine that would appeal to the locals. Sargent was a difficult man to figure out. He could install himself in the grand Plantation House, like some kind of modern-day luna, yet at the same time he was capable of deep respect for the local community. "To me, it was very unusual," said Joe Carvalho, who worked with Sargent on the Community Development Plan. "He could be on both sides of the fence."

A lot of haoles came to feel the same way. "He was very well liked around here," said Richard Russell, whose family founded and then sold for a fortune what is now Russell Investments. As for Forrest Arnold, who was initially put off by Sargent's arrogance, he spent time with Sargent in a local men's group and came to be one of his better friends in town. Like many others in Kohala, he was profoundly moved by Sargent's response to the 2006 earthquake, which occurred in the midst of the Luke's Place renovation. Sargent shut down work at the restaurant for a few weeks and had his crew do nothing but put homes back on their foundations. In many ways, it echoed the repair work he'd done as a much younger man following the 1976 quake in Guatemala. "I felt like this guy wants to be cared about, appreciated, recognized," Arnold said. No one, he added, ever forgot what Jim Sargent did after the earthquake: "It's one of those stories that people talk about for years … It's as if there's a karmic balance and—major shifter, right?"
After the earthquake, Sargent was the subject of a small wave of publicity. He was featured in stories in local newspapers and magazines and on the local news station. As in San Francisco, he didn't seem at all shy about the attention. It was as if he couldn't help himself. "I would have thrown the towel in a long time ago and been hiding out somewhere," his California business partner Bruce Pratt said. "I wouldn't, certainly, try to take over the town and all the businesses and be on TV."
But Sargent seemed to be propelled by an unshakable certainty that he could bend reality to fit his will. And why not? He'd always managed to become whatever he wanted to be, transforming himself from West Virginia frat boy to swinging Guatemalan expat to big-time drug dealer to top mortgage broker to wealthy Hawaiian landowner. Who other than he was to decide which was his true identity? If he believed firmly enough that he was now Jim Sargent and that the fugitive felon Eugene Esposito was gone forever, who was going to say otherwise?
As it happened, Sargent's response to the earthquake would prove to be the highlight of his life in Hawi. Not long afterward, everything started to come apart.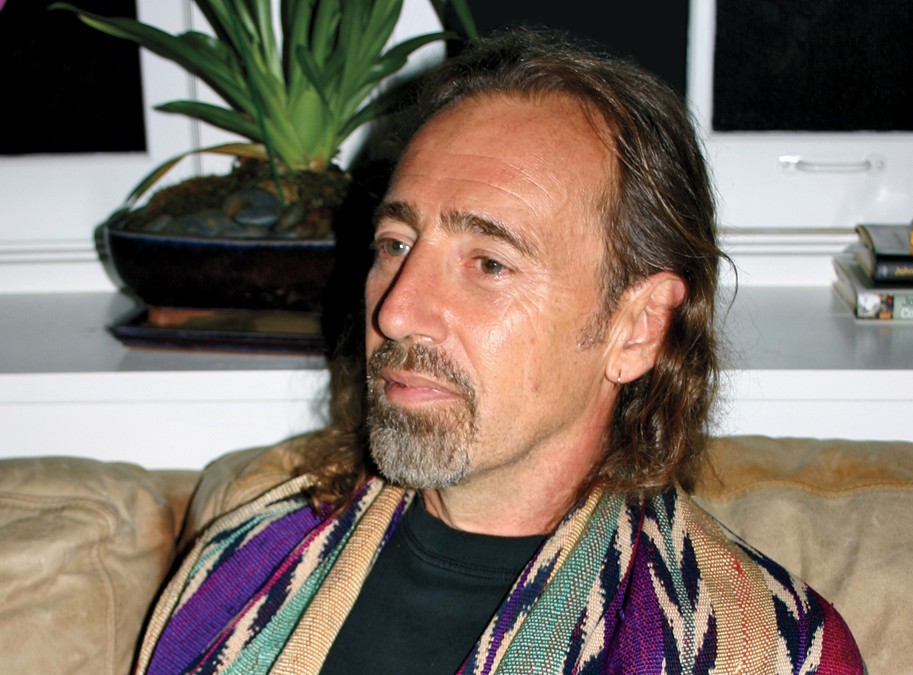 By 2007, Jim Sargent was running a handful of businesses in Kohala, and all of them were in trouble. When Luke's Place opened in the center of Hawi, it became the gathering spot that Sargent had dreamed of—"I really think he wanted to be Rick from Casablanca," his friend Alan Thal told me—but it turned out not to be the success he had hoped for. The Kohala Village Inn was also struggling. Sargent had spent more than $1 million renovating the kinds of businesses that depend on a brisk tourist trade, but he'd done so in a town that was at the end of the road, far from the Big Island's vacation destinations, and that didn't much want tourists around anyway.
Meanwhile, the bottom was falling out of the mortgage industry, and his business back in San Francisco was teetering. Bruce Pratt wanted to shut it down, but Sargent was resistant. He flew to San Francisco early in 2007 to meet with his partner. While Sargent was away on this trip, his wife, Grace, began an affair.
No one was more surprised by Grace's interest in Francis McGough than McGough himself. "I mean, I'm an old fart," he told me, "and she was, at that time, 31 years old." He and Grace had gotten to know each other at a party earlier that year when, McGough told me, he'd caught Grace rolling her eyes as Sargent was boasting about something or other. She had grown up in Kohala before leaving for California. "When she came back here with Jim, I think that was hard on her," McGough said. "She was just a hometown girl, but now she was here with the big guy Jim Sargent, with all the money. People treated her differently, and that really bothered her."
Not long after Sargent returned from San Francisco, he learned of Grace's relationship with McGough. For some time, she had wanted to move out of the Plantation House, and in 2006 she and Sargent had moved into a smaller home on an adjacent property. One day in 2007, when Grace was out of town, Sargent turned up at the house and encountered McGough on the porch. "What the fuck are you doing here?," Sargent demanded.
McGough, frightened, stammered out an incoherent reply as Sargent paced furiously. "What are you doing here, you dumb fuck?" he repeated.
McGough clambered into his car. Sargent, about 30 feet away, picked up a coconut and flung it at the vehicle, cracking the windshield. McGough sped off in alarm.
When Sargent and Grace eventually separated, Sargent returned to the Plantation House and McGough moved into the smaller home with Grace. The two men were forced to deal with each other often, whenever Grace and Sargent's children—by then they had two young sons—were picked up or dropped off. "He did not like that at all," Thal told me. "He thought Francis was sort of a bum."
Though Sargent and Grace divorced in 2008, McGough told me that Sargent repeatedly threatened him, and that he took the threats seriously because of Grace's vague hints about his past. "She said that somebody was chasing him because he did something in the past, and he had changed his name," McGough said. Grace and McGough's relationship lasted about two years before things ended when she fell for a doctor. Although McGough still seemed heartbroken when I spoke with him last year, he appeared to enjoy the idea that he'd taken Sargent down a peg. "He really thought he was invincible," McGough said. "What I did, or what Grace and I went through, kind of brought him down in a way that—I think that's when he started to be more vulnerable … He was really a wreck."
Due in part to this new vulnerability, Sargent surprised a number of people by attending a workshop with the ManKind Project, a men's group whose local chapter was co-founded by Forrest Arnold. There, Sargent shared details about his own upbringing—his father had abandoned the family when he was a young boy—that Arnold believed helped explain some of his behavior as an adult. After that workshop, Sargent became overcome with guilt about his relationship with Terry, who was again living in Guatemala. Though Sargent had paid for Terry to attend private high school in San Francisco in the late '90s, and had covered his living expenses during a brief, unhappy stint living in that city in 2005, he felt he'd been a largely absent father. So, not long after the workshop, Sargent tried once more, bringing Terry, then 25, to Kohala in an effort to make things right.
Sargent is loath to go into detail, but it's clear that the experiment was a disaster. Tommy Lawrence, a friend of Sargent's, revealed to me that Terry had told at least one person that Jim Sargent was not his father's real name. Convinced that his son was putting him in danger, Sargent sent Terry home after a year and a half.
At this point, Sargent began to wonder what was left for him in Kohala. His personal life was in tatters, and he was frustrated with Hawi's other haoles, who wanted nice hotels and restaurants but not the tourists needed to make such businesses profitable. In 2010, Sargent leased out Luke's Place and the Kohala Village Inn, hoping to eventually sell both properties. A year later, he moved out of the Plantation House, which would subsequently be converted into a bed-and-breakfast. He began spending more time out of town, traveling to Oahu, where he'd met a woman through a dating service. He also began visiting Thailand, where he found another girlfriend.
Sargent wasn't the only one feeling restless. Grace had by this time married the doctor, and the new couple was also tired of Kohala. "The last time I talked to Grace," Francis McGough told me, "she said, 'I've had it with this place. Everybody knows the story. I gotta get out of here.' " Sometime in 2011, Grace and her new husband approached Sargent with an unusual proposition. Given that they all wanted out and they all needed to be close to the kids, they could move to Thailand as a group. Sargent and Grace would live separate lives, but they'd co-parent the boys. Sargent agreed immediately and began looking at schools in Bangkok.
It was not long after this decision that Sargent was pulled over for DUI in Kona. As he was fingerprinted at the police station, he understood that Jim Sargent had at last come to the end of the road. His prints were about to be entered into a federal database and would come back as a match for the escaped convict Eugene Esposito. From there, it wouldn't be long before U.S. Marshals arrived to take him back to prison.
And then something miraculous happened. The cops let him go. A friend came to the jail to post his $500 bail, and Sargent walked out the door. Days passed, and then weeks, and the Marshals never showed up. Sargent pleaded guilty to DUI, and the judge ordered that his car be equipped with a device that performed a breathalyzer test before the ignition could be started. And that was the end of it. Sargent traveled back and forth to Thailand a couple of times to scout schools and homes, and in August 2011, he, Grace, her husband, and the kids all moved there.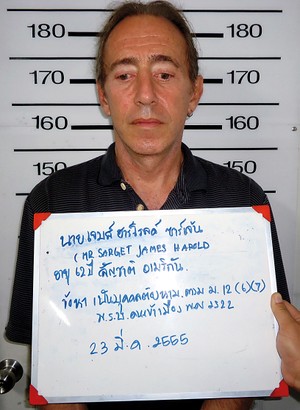 Leaving behind one kingdom in Kohala, Sargent quickly set about creating a new one in Thailand. Though the original plan had been for the two families to live in Bangkok, he and Grace eventually agreed on the city of Chiang Mai, where they'd found a school they liked. Sargent set himself up with a house in the suburbs, not far from where Grace and her husband lived, and a condo in the city. On the days he had the kids, he stayed at the house. The rest of the time, he was at the condo.
In the spring of 2012, Alan Thal visited Sargent in Chiang Mai. "He said, 'You've gotta come out here. You're gonna love it. The women are great,' " Thal told me. "He was really into that." Thal spent three weeks there and said he'd never seen his friend so happy. "He told me, 'I've found my home. I love it here,' " Thal said. "We would go to ashrams, we'd go to temples, and we would get down on our knees and pray to Buddha. I looked at him one time, I said, 'What are you praying for?' And he said, 'I'm praying for forgiveness and compassion.'"
But Sargent couldn't unplug entirely from Hawi, where he still owned the restaurant and the inn. He was deeply frustrated by a campaign a group of haoles had launched against a federal initiative that would provide government money for a scenic byway in Kohala, a project Sargent believed would benefit businesses such as his. The group had created a Web site to oppose the byway, and Sargent began regularly posting comments to debunk its talking points.
In April 2012, Sargent went to the U.S. consulate in Chiang Mai to fill out some paperwork. A few days later, he was at his sons' school for a student production of the musical Fame when, at the beginning of the second act, the principal approached and asked him to follow her. As they left the auditorium, they were greeted by Thai law-enforcement officials and an agent from the U.S. Drug Enforcement Administration.
"What's your name?" the agent demanded.
"Jim Sargent."
"What's your real name?"
"Jim Sargent."
As the conversation grew heated, the principal asked that the group leave the building. Once outside, Sargent was arrested and taken to a Thai jail. From there he was transported to an immigration center in Bangkok, where he was placed in a holding cell.
The arrest was big news in Thailand: a major American drug dealer who'd been on the run for nearly a quarter century, captured while living in Chiang Mai as a successful businessman. Bruce Pratt learned of it by way of a phone call from a friend who lived in Thailand and had read about the bust in the newspaper. "You're not gonna believe this," the man said. "Our friend Jim Sargent? Well, the authorities have him in detention here. Apparently Jim is not Jim." The news was soon ripping through Kohala as well. "Hawi, the town without pity," Thal said. "There were people that severely judged him, even in the ManKind Project, for not coming clean about his life."
After eight days in Bangkok, Sargent was flown to Los Angeles and put in a federal detention facility while the feds figured out how he should be punished for his long-ago prison escape. Through his attorney, Sargent solicited letters of support from people in Kohala. A common theme in the letters, dozens of which were submitted to the court, was that, whatever he may have done in the 1980s as Eugene Esposito, Jim Sargent had been a welcome, positive presence on the Big Island.
The judge eventually decided that additional jail time was unnecessary. Sargent was ordered to resume serving his sentence at Lompoc, though this time in a low-security, rather than minimum-security, facility.
"I don't spend a lot of my days thinking about how I got here," Sargent says now. "I think about what I'm going to do when I get out."
In the months after I first visited Sargent at Lompoc, I tried to get to the bottom of the questions he'd raised. He'd come back again and again to the idea that something just wasn't right about his case. He'd been fingerprinted after the DUI arrest, he pointed out, and no one had cared. He'd come in and out of the United States multiple times without any problems—did that sound like a fugitive the authorities were looking for? Someone must have set him up. He offered several detailed theories, many of them difficult to follow and all of them revolving around the idea that the Kona police had never actually entered his prints into the federal database. "The alternative theory is somebody wanted to turn me in and called the Marshals Service," he explained, referring to the federal agency in charge of apprehending fugitives. Then, he continued, the Marshals "looked me up and saw that I'd been arrested and had my fingerprints taken." He couldn't imagine that they would have allowed him to gallivant around for a year. At varying times, he identified Grace, his son Terry, and anti-commercialists in Kohala as possible culprits.
According to Sargent's line of reasoning, he must never have appeared on a wanted list at all, or the police in Kona wouldn't have released him after his DUI arrest. Someone had to have identified him to the Marshals Service and informed the agency that he was living in Thailand. When I asked the Hawaii Police Department about what had happened after the arrest, Major Mitchell Kanehailua explained that the department had run Sargent's prints and, indeed, nothing had come back. He was released a few hours later. Then, three days later, the U.S. Marshals Service finally followed up with a request for information about Sargent. The police department sent along 18 pages of documentation, Kanehailua said, and never heard anything more after that.
I talked with Laura Vega, the spokeswoman for the Central California office of the Marshals, and asked why the agency had taken three days to request more information about Sargent. She said the delay in contacting the local authorities could have had to do with the quality of the fingerprints in the federal database. Today the system is digital, she explained, and the quality of prints converted from paper to digital (as Eugene Esposito's, taken two decades before, would have been) can be lacking, which can lead to delays before a match is confirmed.
Okay, so it took a while to figure out that Jim Sargent's prints were a match for the fugitive Eugene Esposito's. Why not simply pick Sargent up again once it had been established that he was Esposito? After all, he'd lived freely in Kohala for five more months before moving to Thailand. Vega sighed. In this case, she said, her office should have called the Marshals office in Honolulu, which then should have called the police on the Big Island to request that Sargent be arrested. Somewhere along the way, she acknowledged, a step could have been missed. "Sometimes offices are so overworked, you just don't have the manpower," she said. "I think, honestly, the guy just got lucky."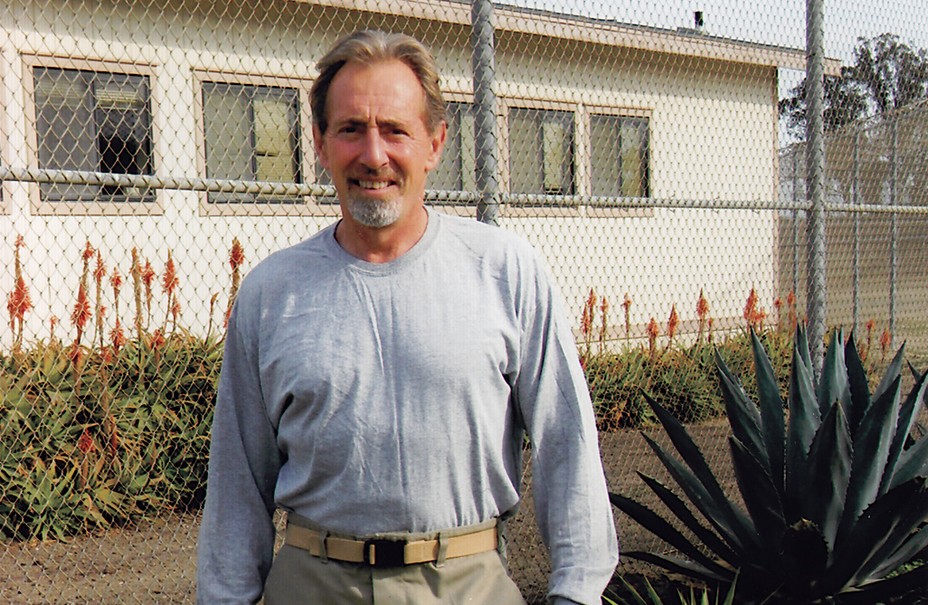 But had it been entirely luck? For a while I'd been obsessed with something Bruce Pratt had mentioned to me offhandedly when I told him that Sargent's prints had never turned up a match after the DUI arrest. "Well," Pratt said, "if you're a guy that cuts off your fingerprints—I don't know if he told you that. He's got scars all over his fingers." He didn't divulge any more details.
So I asked Vega one last question: If someone were to intentionally obscure his fingerprints, what effect would that have on coming up with a match? In some cases, she said, it might simply extend the time required to establish a match. It was becoming evident that I was going to have to get a look at Jim Sargent's fingers.
In November, I returned to Lompoc for a follow-up interview. Sargent may be back at the same prison complex he escaped from more than 20 years earlier, but he's no longer being held at Club Fed. The facility where he is incarcerated these days looks very much like any other prison, surrounded by tall fences woven with nasty-looking razor wire. When I visited, I was not allowed to bring anything with me other than notepads and pencils, and I had to change out of the khakis I was wearing because they too closely resembled the uniforms inmates wear.
Still, it's not as though Sargent is living in an episode of Oz. He has a little more than three years left on his sentence, and he passes the time by reading, doing yoga, and teaching life-skills classes to other inmates. He wrote a screenplay that he describes as "a love story contorted by death, drugs, betrayal, kinky sex, and the search for happiness." He gets up each morning at 6:30, makes his bed, and checks in for work—his job is to mop the gym floor—at 7:30. Then he does yoga for an hour or so and goes to lunch. From there he's free for the rest of the day. He tries to get to bed on the early side, to give himself the best chance of getting one of the good bunks.
Grace and the kids now live in Santa Rosa, California, about six hours away, and they visit every six weeks or so. Bruce Pratt also visits Lompoc often, and he is repeatedly struck by the change in Sargent's circumstances. "This guy was always looking for the next deal," Pratt told me. These days? "Here you are, trying to fight for a better bunk." He adds that his friend still thinks of himself as Jim Sargent, the successful San Francisco broker turned Hawaiian entrepreneur, not as Eugene Esposito, the convicted drug dealer. "He still wants to be that guy. He doesn't want to be the other guy. He doesn't want that name. He wants to be Jim Sargent."
Sargent's money problems have worsened since his capture. "Everything I own is now up for sale," he told me. But as best I could tell, he had made peace with prison life. What continued to vex him was how he'd ended up there. He remained adamant that some enemy had contacted the Marshals Service about him. "Everything that says there was a DUI, I don't believe it. Maybe somebody like Francis turned me in," he said, referring to the man Grace had left him for.
I brought up his capture in Chiang Mai and asked what he'd been doing at the consulate a few days before his arrest. He had told me previously that he was there to have pages added to his passport, but press reports after his arrest said he'd been applying for a retirement visa. Sargent insisted that wasn't true. I asked him whether he'd ever had his fingerprints taken in Thailand. "Yes," he replied, before quickly shaking his head no. "I don't think so." Then he changed his mind again and said that a thumbprint was taken at the airport.
Then I asked him whether he'd had his fingerprints altered. Sargent went silent for a few seconds, and his face turned red. Finally, he nodded. "When I went to Mexico," he said, "I had these done." He held up both of his hands, making L shapes with his index fingers and thumbs, which were deeply scarred. I asked why he'd done only those four fingers. "I just know that in California, you had to give thumbprints for ID," he said. He told me that he'd had them done after escaping from prison in 1990. He'd traveled to Puerto Vallarta, Mexico, where he said he'd spent a few days with his old partner Warren, with whom he'd reconciled. Warren told him about the surgeon who wound up performing the operation. "Warren had his fingerprints done by the same guy," Sargent explained. He'd paid $1,000 for the procedure. When I asked why he hadn't simply done it himself, his face flashed red again. "Why didn't I do it myself?" he repeated sarcastically, punctuating the question with a high-pitched laugh. It was the first time I had seen a hint of his famous temper. To permanently obscure your prints, he explained to me as though talking to a child, you have to cut deep. A scalpel and anesthesia were required, and each finger needed seven or eight stitches.
I told him about my conversation with the Marshals. Was it possible, I asked, that rather than having been set up, he'd simply caught a break after the DUI arrest in Hawaii, only to have the prints that were taken in Thailand finally turn up a match for Eugene Esposito? He seemed abruptly deflated, as if the whole question of how he'd wound up back in Lompoc was no longer all that urgent. He thought for a moment and then suggested that there might be another explanation. "I made a mistake on my application for more [passport] pages," he said. "I checked the wrong box. I'm wondering if that didn't get put in a different pile that raised a red flag."
That didn't sound likely—certainly not as likely as the idea that the fingerprints he'd had taken in Thailand had caught up with him. "So checking the wrong box is what got you caught?," I asked.
"I don't know," Sargent said. I got the sense that he wanted to change the subject. For months, a central component of our conversations had been his meditations on precisely which dark conspiracies and hidden enemies had brought about his imprisonment. But now, with it beginning to look as though the blame might lie not with others but with himself, he no longer seemed interested in the topic.
"I don't spend a lot of my days thinking about how I got here," Sargent said. The man who had already built life after life for himself was once again turning the page, looking ahead to his next incarnation. "I think about what I'm going to do when I get out."
---
* This article originally stated that Kohala was also home to Bennett Dorrance, an heir to the Campbell Soup empire who's worth an estimated $2.1 billion. Kohala is actually home to Bennett Dorrance's son, Bennett Dorrance Jr. We regret the error.