The Wives of German Americans
How nationalistic fervor broke up a happy home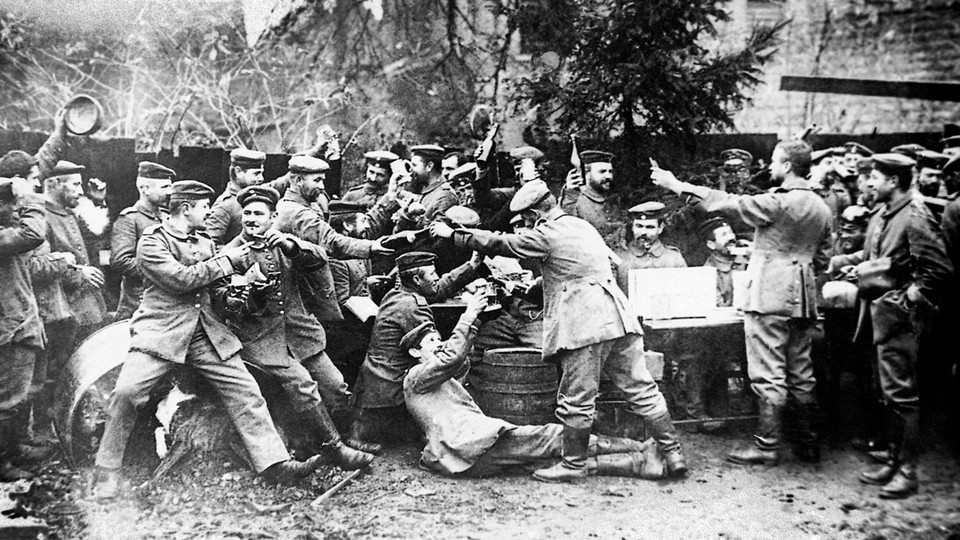 There must be a great many women in the United States besides myself whom the present war has involved in a terrible predicament. I refer to the American wives of German sympathizers; to the American mothers of children whose fathers' hearts and convictions are with the Teutonic cause …
My husband was born in the United States; he never saw Germany, he does not even speak German with fluency. His father, like so many of his countrymen, left his native country that he might have freedom of speech, of life. That freedom he found in the United States …
I am just beginning to realize what has been—what is—the state of mind of German sympathizers living in this country. They endure civil war within their own minds and hearts. It must be a bitterness, a disruption, greater than any other imaginable. There are two reasons why they are so extreme: they are forcing themselves to unnatural conclusions, and they are maddened by pain.
My husband came home [after learning about the sinking of the Lusitania on May 7, 1915] exhilarated by a dark passion … The passengers should not have sailed, he said: they had been warned. It was their responsibility, and they must take the consequences. The war had been forced on Germany, and it was justifiable for her to do whatever would enable her to win it. England had arrogantly seized the seas; Germany must get her rights. I repeat the statements in brief; I shall not call them arguments. The strangest part of it all is this: my husband had, until this war, been a particularly kind and tender-hearted man. He thus seems to represent in his own person a nation changed and obsessed by the false ideal held up before it …
I could no longer maintain neutrality. I cried out against such doctrines—against teaching our sons such things. It was horrible. Our family peace was gone. After 18 years of dwelling with us love had fled.