The Lines Across the Middle East
The boundaries that the Allies' mapmakers drew during the war created conflicts that persist a century later.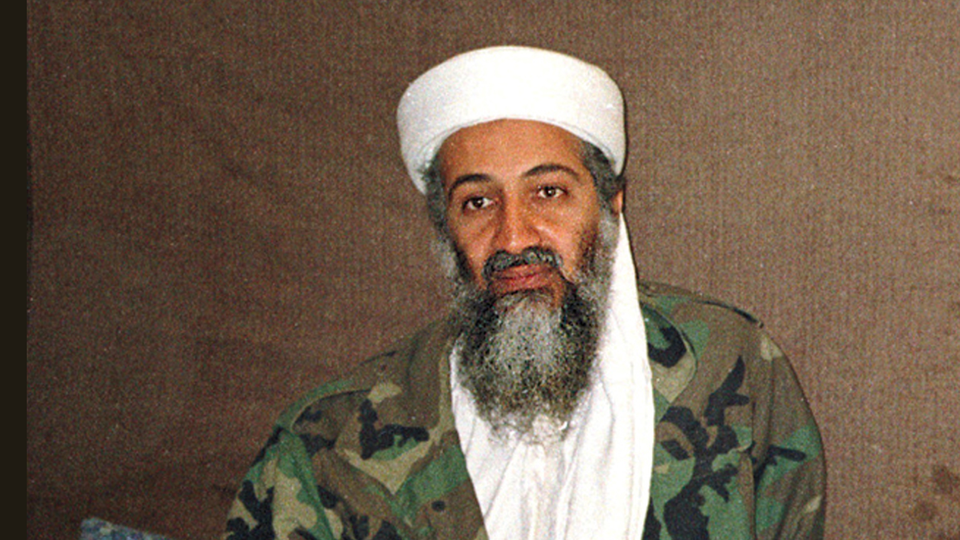 If asked to discuss some of the events of that period that shaped our world and the world of Osama [bin Laden], many educated people could cite T. E. Lawrence's "Arab Revolt," the secret Anglo-French Sykes-Picot Agreement portioning out the postwar Middle East, and the [1917] Balfour Declaration, which prefigured the coming of the Jewish state … [The war brought] the collapse of the Islamic caliphate—bin Laden's most enduring cause of rage—and … the extermination of the Armenians …
Osama bin Laden refuses even to call Saudi Arabia and Iraq by their political names, regarding the "Land of the Two Holy Mosques" and the "Land of the Two Rivers" only as sacred constituents of a future restored and enlarged caliphate …
In the modern world the "fault lines" and "flash points" of journalistic shorthand are astonishingly often the consequence of frontiers created ad hoc by British imperialism …
Most of the lines or gashes would not have been there if the map hadn't been colored red in the first place … Sir Mark Sykes (with his French counterpart, Georges Picot) in 1916 concocted an apportionment of the Middle East that would separate Lebanon from Syria and Palestine from Jordan. Sir Percy Cox in 1922 fatefully determined that a portion of what had hitherto been notionally Iraqi territory would henceforth be known as Kuwait. The English half-spy and half-archaeologist Gertrude Bell in her letters described walking through the desert sands after World War I, tracing the new boundary of Iraq and Saudi Arabia with her walking stick. The congested, hypertense crossing point of the River Jordan, between Jordan "proper" and the Israeli-held West Bank, is to this day known as the Allenby Bridge, after T. E. Lawrence's commander.
---
Originally titled "The Perils of Partition" and "From Berlin to bin Laden"