The Battle of Verdun
At a fortress town in northeastern France, the German army repeatedly tried to break through Allied lines, in one of the greatest dramas of the war.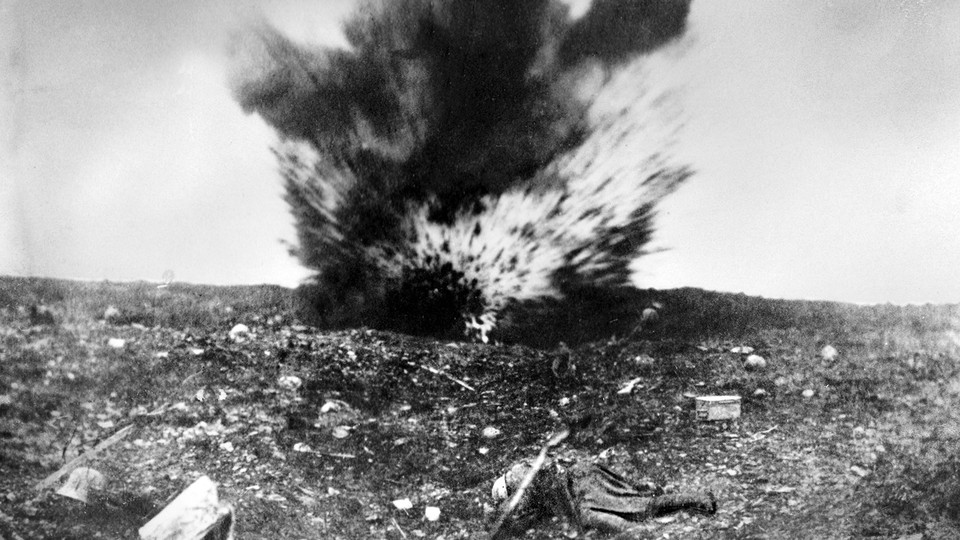 The Battle of Verdun, which dragged its length from February 21, 1916, to the 16th of December, ranks next to the Battle of the Marne as the greatest drama of the world war. Like the Marne, it represents the checkmate of a supreme effort on the part of the Germans to end the war swiftly by thunderstroke. It surpasses the Battle of the Marne by the length of the struggle, the fury with which it was carried on, the huge scale of the operations …
In February and March Germany wished to end the war by crushing the French army at Verdun. She failed utterly. Then, from April to July, she wished to exhaust French military resources by a battle of fixation. Again she failed. The Somme offensive was the offspring of Verdun. Later on, from July to December, she was not able to elude the grasp of the French, and the last engagements, together with the vain struggles of the Germans for six months, showed to what extent [the French] had won the upper hand.
The battle of Verdun, beginning as a brilliant German offensive, ended as an offensive victory for the French. And so this terrible drama is an epitome of the whole great war: a brief term of success for the Germans at the start, due to a tremendous preparation which took careless adversaries by surprise—terrible and agonizing first moments, soon offset by energy, heroism, and the spirit of sacrifice; and finally, victory for the Soldiers of Right.