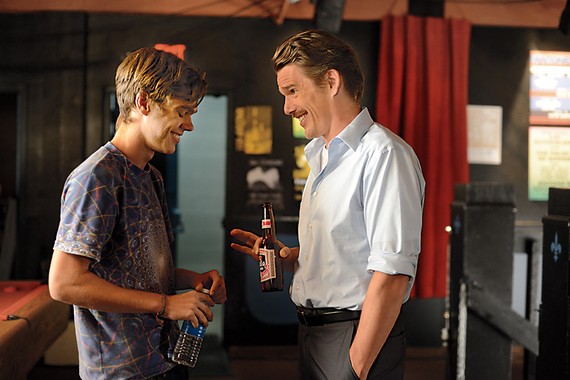 We asked creative people in diverse fields—from art and literature to technology to fast food— about the inspiration for and evolution of their work. Here are summaries of their breakthrough moments, borrowed elements, crucial revisions, and bold decisions.
---
Boyhood: Richard Linklater and his team talk about the artistic opportunities and logistical challenges of shooting a film over 12 years.
Read article > 
---
Google Glass: How to make a computer you wear on your face
Read article > 
---
Meanwhile in San Francisco: Wendy MacNaughton, the best-selling illustrator and author, on her latest book and the making of "illustrated documentaries" 
Read article > 
---
"Flawless": Beyoncé's creative director on how the pop star revised a track for her latest, boldest album
Read article >
---
The Sun Also Rises: What deleted paragraphs tell us about a classic novel
Read article >
---
Supertrees: How a British landscape-architecture firm fused art, engineering, and ecology in one of Singapore's newest—and greenest—tourist destinations
Read article >
---
Lydia Davis's Very Short Stories: An author's commentary on two drafts of an early story reveals that every word is ripe for scrutiny.
Read article >
---
Doritos Locos Tacos: How Taco Bell and Frito-Lay put together one of the most successful products in fast-food history
Read article >
---
See The Atlantic's 2014 Ideas Report, with dispatches from the Aspen Ideas Festival.