Doritos Locos Tacos
How Taco Bell and Frito-Lay put together one of the most successful products in fast-food history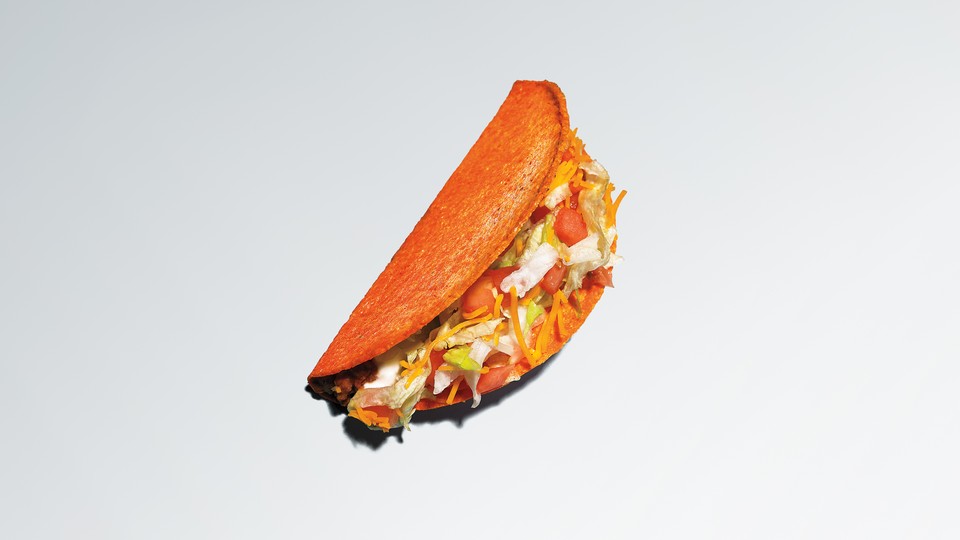 1. Taco Bell invited a group of snack manufacturers to its California headquarters in 2009 for an "ideation session." Market research had shown that Millennials wanted food to deliver an experience, not just energy, and the company was searching for an innovation their customer base would talk about with friends. A team from Frito-Lay handed over a mock-up of a taco shell sprinkled with Doritos seasoning. "We saw it and knew, Wow," says Stephanie Perdue, Taco Bell's vice president of marketing. "This is one of those eureka moments."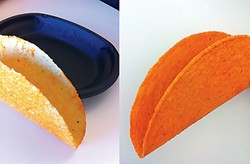 2. Taco Bell and Frito-Lay paired their R&D teams to come up with the recipe. In one early attempt, they reportedly used a paint gun from Home Depot to blast plain tortilla shells with cheesy dust. The first taste testers rated the concept higher than the experience. "They said, 'This looks like you went in the back of your kitchen and sprayed nacho-cheese powder on it,' " Perdue says. "Which is exactly what we did."
3. Partnering with a popular brand meant ready customers—and high expectations. "They wanted the best of both worlds," Perdue says: classic Taco Bell filling in a casing with "the same crunch, the same texture, the same seasoning on your fingers" as a Doritos chip. But an extra-crunchy taco shell could shatter on the factory line or in the hands of a customer, and neon-orange fingers are less appealing when they're preparing your meal—or somebody else's. Over the course of two years and roughly 40 prototypes, the R&D teams reinforced the tortilla with a new kind of masa, cranked up the nacho flavor to contend with the taste of the ground beef and toppings, and invented a paper "taco holster" to keep employees' hands clean during assembly.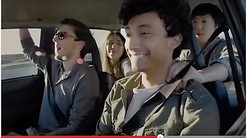 4. The Doritos Locos Taco debuted in more than 50 restaurants in California and Toledo, Ohio, and customers helpfully documented the unwrapping. In one YouTube video, a 20‑something New Yorker named Nat Christiana announced—before biting into his taco with a resounding crackle—that he'd driven to Toledo for the experience. Taco Bell used the story in a commercial for the national rollout, declaring the new menu item so alluring that "Nat drove his friends 965 miles to get it." (After commenters suggested that Christiana get a life, he posted another video to clarify: he'd happened by Toledo on a cross-country road trip, and anyone who would drive more than 900 miles just for a taco is "a crazy person.")
5. The company also built anticipation for the rollout on Twitter, promising to deliver a truckful of DLTs to the person with the most retweeted #DoritosLocosTacos tweet before the creation arrived in restaurants. When the DLT went on sale, fans posted taco-centric selfies on Instagram—and the logo-bearing holster proved as useful for advertising as for architecture. Taco Bell borrowed some of the photos for another commercial.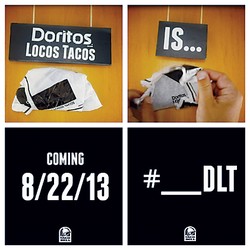 6. Perdue says Taco Bell trawls social media to get new product suggestions from fans—and it releases its innovations on the same platforms. A year after launching the original DLT, the company introduced a Cool Ranch version on Vine, the mobile video service, and a few months later it promoted the Fiery DLT with a series of original ads by YouTube "influencers." In April, the company previewed its latest edition (with chicken filling instead of beef) in a short film on Snapchat.
7. With about 1 million Doritos Locos Tacos sold each day—and more than $1 billion in sales so far—the product launch is the most successful in Taco Bell history. Now fast-food competitors are sacking the chip aisle: Subway started offering a Frito-laden enchilada sandwich in February, Taco John's introduced the Flamin' Hot Cheetos Burrito in April, and Pizza Hut has reportedly been considering its own partnership with Frito-Lay. (Last spring, in an Ouroboros of collaboration, the snack titan even came out with limited-edition Doritos Locos Tacos–flavored tortilla chips.) The industry has tapped into an "incredibly powerful idea around mash-ups," Perdue says, "when two brands come together and do something different."