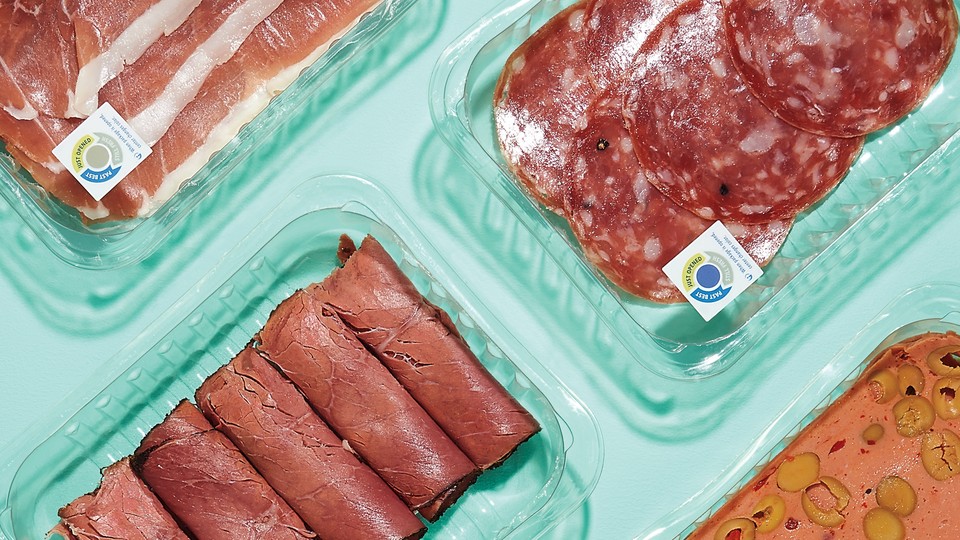 How many times have you warily eyed a milk carton's sell-by date, sniffed its contents, and then, with a shrug, tossed it in the trash? When in doubt, the saying goes, throw it out. And sure enough, every year, about 40 percent of all food in the U.S. goes uneaten; a typical four-person household discards roughly $1,500 worth. It's not just our wallets that are hurting, though: between the energy that's used growing and transporting crops and the methane gas released by rotting food in landfills, food waste is responsible for emitting the equivalent of 3.5 billion metric tons of carbon dioxide annually. If food waste were a country, it'd be the third-largest greenhouse-gas emitter on the planet, after China and the U.S.
A number of possible fixes are in the works. These range from "smart refrigerators" that help you keep track of their contents to apps offering information about food that restaurants are about to pitch. Many proposed solutions involve food-packaging redesigns that would provide much more precise freshness indicators than the confusing (and in many cases overly conservative) dates used now. Among the packaging technologies in production are "smart tags" and "smart film" that change colors when food spoils.
A Scottish company called Insignia Technologies has created a series of "smart labels" (pictured), temperature-sensitive timers that indicate an item's freshness. The labels, which are designed to be affixed to the inside of a sealed food carton, are chemically activated when the carton is opened. Over a predetermined amount of time—say, seven days for deli meats—the labels change from yellow ("just opened") to gray ("still fresh") to blue ("past best"). Should you forget to return your ham to the fridge, the colors will change even faster. No need to doubt, no need to throw it out.